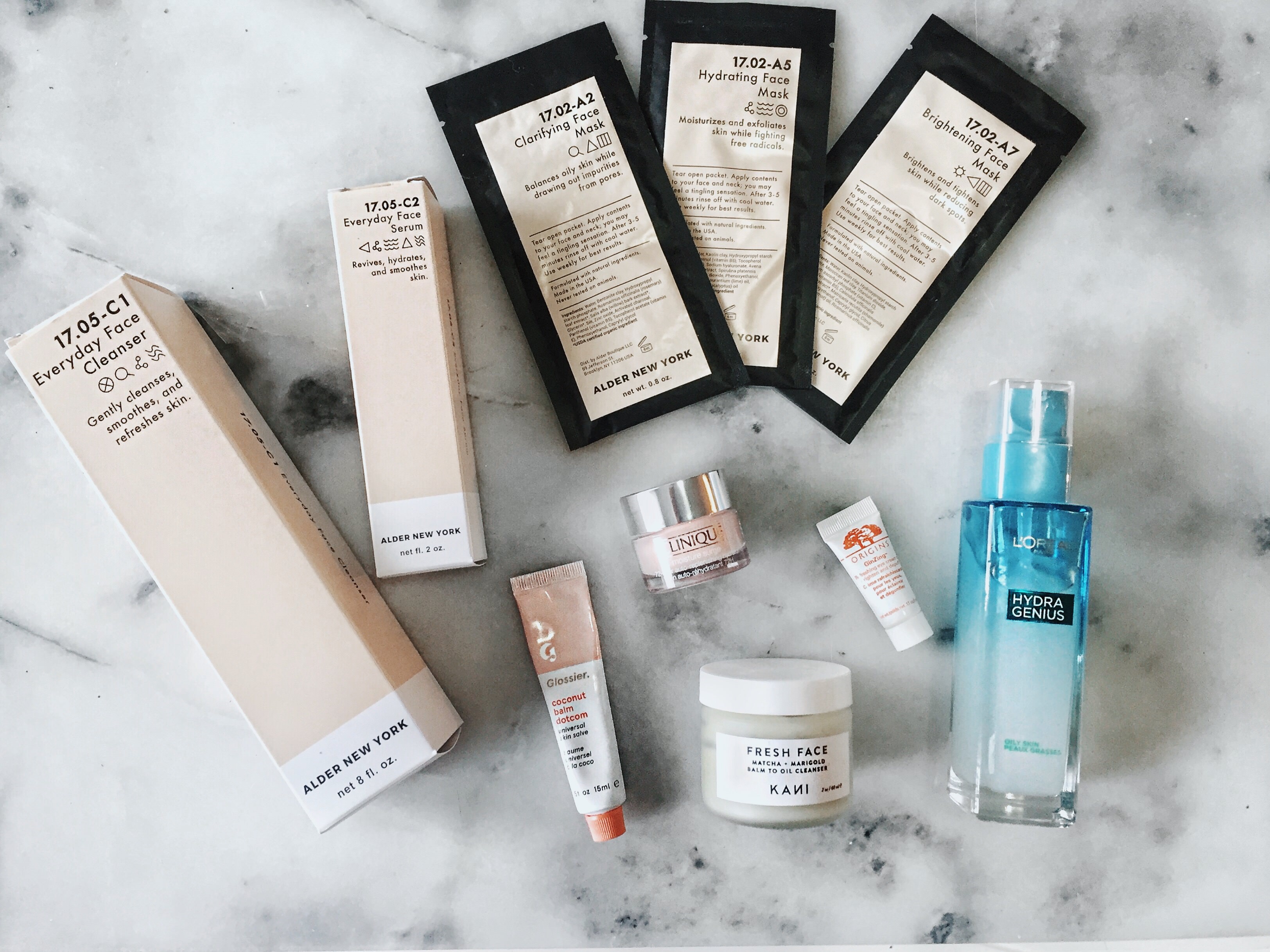 For most of my life skin care meant nothing more than some chemically-smelling goop I had to slather on my face to deal with my acne. That was the long and the short of it. I've had problem skin since before my pre-teens, so the idea of putting anything on my face that wasn't dr prescribed always left me feeling panicked about a new break out. So, I just never tried. It wasn't until I hit my twenties that skincare started to mean something — y'know you hit that age, wrinkles begin and you frantically begin applying anti-aging anything?–. That said, I still had a fear of products breaking me out, so the second a blemish appeared when I was trying out a new product I just gave up. Thus, I never really did stick to a good skincare routine, and obviously never saw results except for tired, chemically-worn, acne scarred skin.
Over the last year, I've been trying really hard to do thorough research and force myself to try out products even past the initial break-out stage. Not gonna lie, it was scary. Being twenty and still having teen sized acne has always been one of my biggest insecurities, so trying out skincare that I knew had a chance to break me out was a journey in itself. As embarrassing and frustrating as it was at times, I was seriously determined to find something that gave my skin the TLC I knew it needed. After a ton of trial and error, as well as extensive research on the topic, I narrowed down to 7-8 products that have made a serious impact on my face.
Before sitting down to write this post I used every single one of these products day and night in a regimen to make sure they truly worked well enough for me to spread the word to Y'all. Just a little background on my skin. I'm SUPER oily through my T-zone, dry as a desert under my eyes, with hereditary dark circles, light acne scarring, chronically dry lips, and a few areas of discoloration. So, what kind of changes have I seen in the past month and a half of using these products? First I've noticed my makeup stay on longer and look fresher. Secondly, my dark circles are less pronounced, my acne scarring is starting to fade, and my overall complexion is more even and glowing. That said, none of these products are so magical that all my skin concerns disappeared, but they have seriously improved! I'll take that!
(This post does contain affiliate links; however, all opinions are my own and have not been paid for. If you have questions or concerns about affiliate links, please visit my disclaimer page here)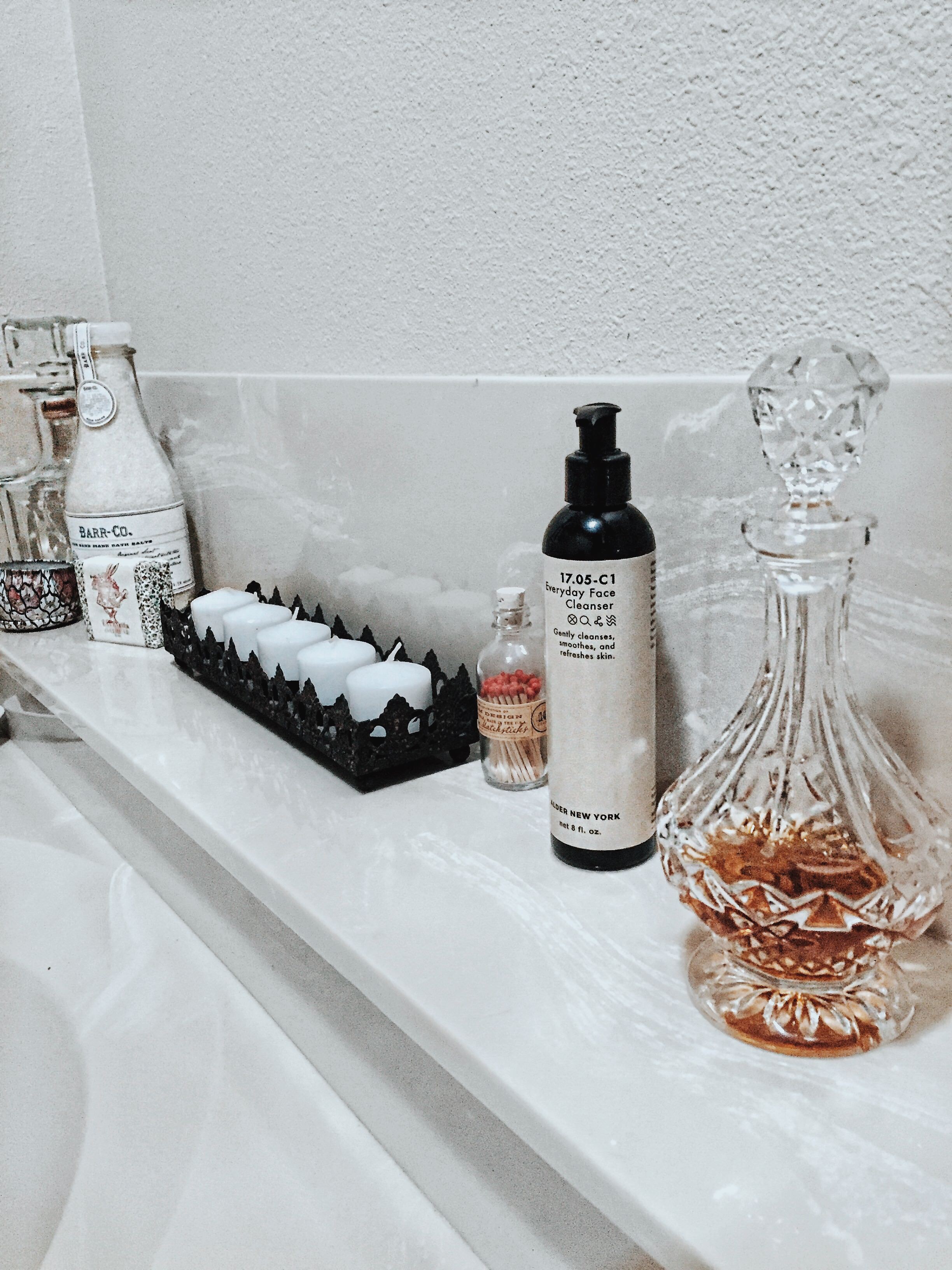 I think the best way to dive into this, is to talk about each product in the order that I use them in my routine. So I'll begin with Serum.
The serum I've been using is Alder New York's 17.05-c2 Everyday face Serum. I use this both morning and night. In the morning I don't wash my face, I just splash a little water to wash away the night. I use about 1-2 pumps of the Everyday Face serum and apply it in circular motions until it becomes sort of tacky to the touch. This serum is probably one of my favorite products. I really do feel like it holds my makeup in place, has reduced my visible redness, and hydrates my skin at the same time.
The second product my skin is loving is one that's been seriously trending lately, and I know why! It's the L'Oreal Paris Hydra Genius for oily skin. Y'all, I use this product like crazy, and I'm not even a third of the way through this bottle! Talk about bang for your buck! What's so great about it? Everything! At first, I was a little intimidated by the scent, since I know scented products tend to break me out, I was scared. But I haven't seen a single breakout. Just the opposite actually, my breakouts have been so much better since I implemented the Hydra Genius, and my skin looks dewy instead of oily!
This next product is one of my favorites, and I've been raving about it ever since starting it. It's the Origins Ginzing brightening eye cream! This product is magic! It's a soft pinky-tone that has what looks like to me sparkles in it. I put a pea-sized amount of this on my index finger, rub my fingers together, and massage it into my under-eye area. I really love that there is an immediate difference with this product. It's almost like using a color corrector. A little bit goes a long way too! When I decided to try this product out, I just ordered tiny sample sizes and I still haven't run out!
That's all I do for my morning routine, my evening one is where we really get down to business.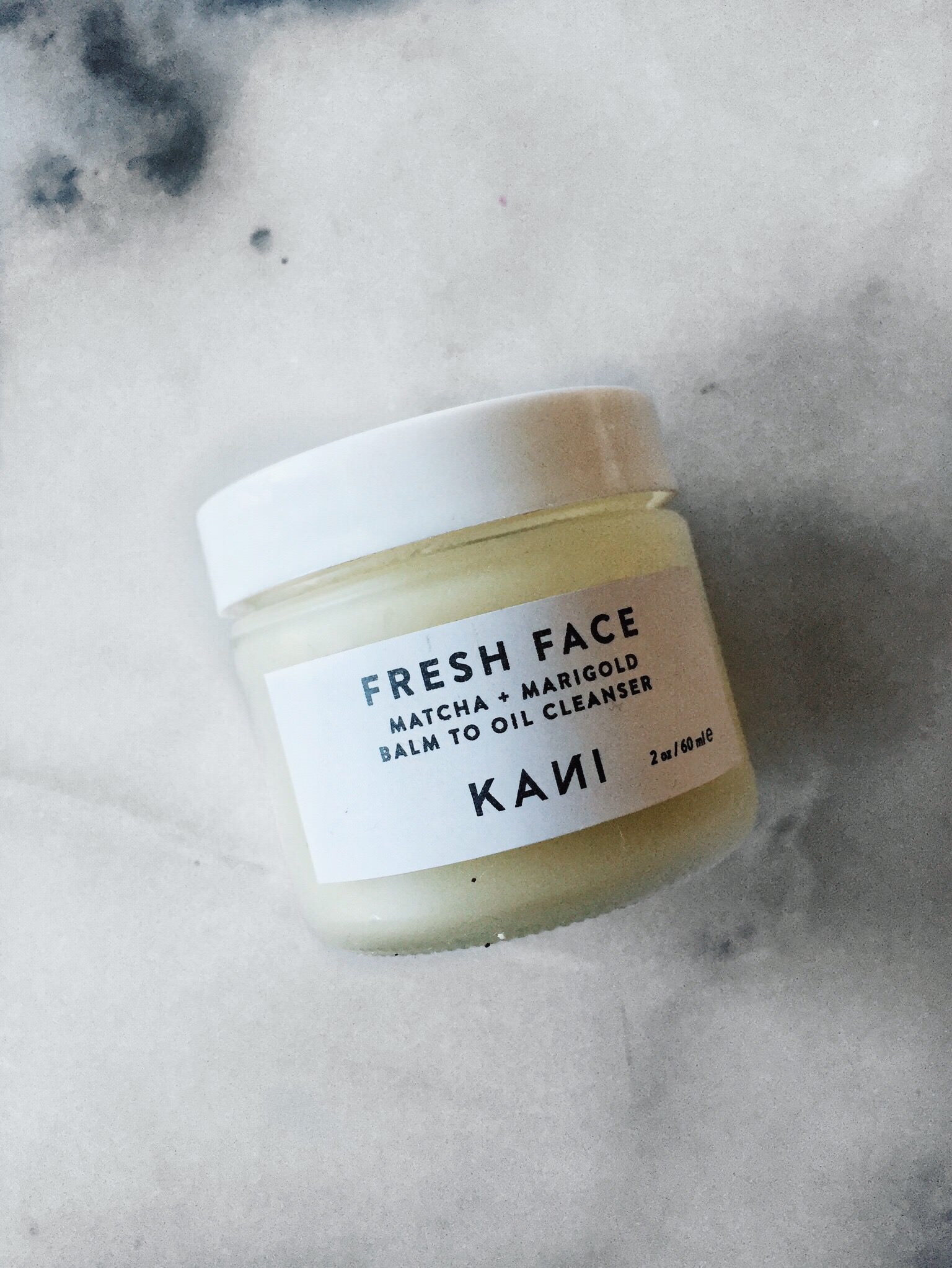 About once a week I try to implement a face-mask too. I generally prefer to use charcoal type masks since I have trouble skin. Lately, I've been trying to mix it up shifting between moisturizing masks, brightening masks, and exfoliating masks. Masks are harder to say for sure if they are making a big change, but I really love using the Alder New York clarifying mask. My skin feels really happy after that one, and I've mentioned it before in my self-care post!
I would love to hear from you all what your favorite products are, If you've tried any of these, and what experiences you've had with skincare!