Self-care is so personal, so varied, and yet so so essential. For so many years, self-care was something I thought was only for people with money. It wasn't for me. I didn't have time and I sure as heck didn't have the money to get regular facials, massages, acupuncture, and so on. All those things were what I thought self-care meant, and because of that, self-care wasn't for me. It wasn't until this past year I've been ill, that I finally understood what Self-care is.
I can't emphasize enough, that self-care is so personal. Different for everyone. It can range from anything as large as a full-scale spa day, down to something as small as just sitting in your favorite chair for 30 minutes and reading a good book. For me, I've found the type of self-care that helps me the most (helps me feel healed, rejuvenated, calm, and in touch with my body's needs) has to do with skin and body care — especially relating to bathtime.
Over this past holiday, I was gifted so many amazing skin-care and bath items. I figured, what better time to talk about self-care than now, after all the holiday-stress — and after all these great gifts!–. The holidays are probably the most joyful and stressful time of the year for us all, so a little self-care and detox after all the madness is so, SO important. Today, I'm going to go through my absolute favorite self-care products I received to tell you why I love them, and why I think you will as well!!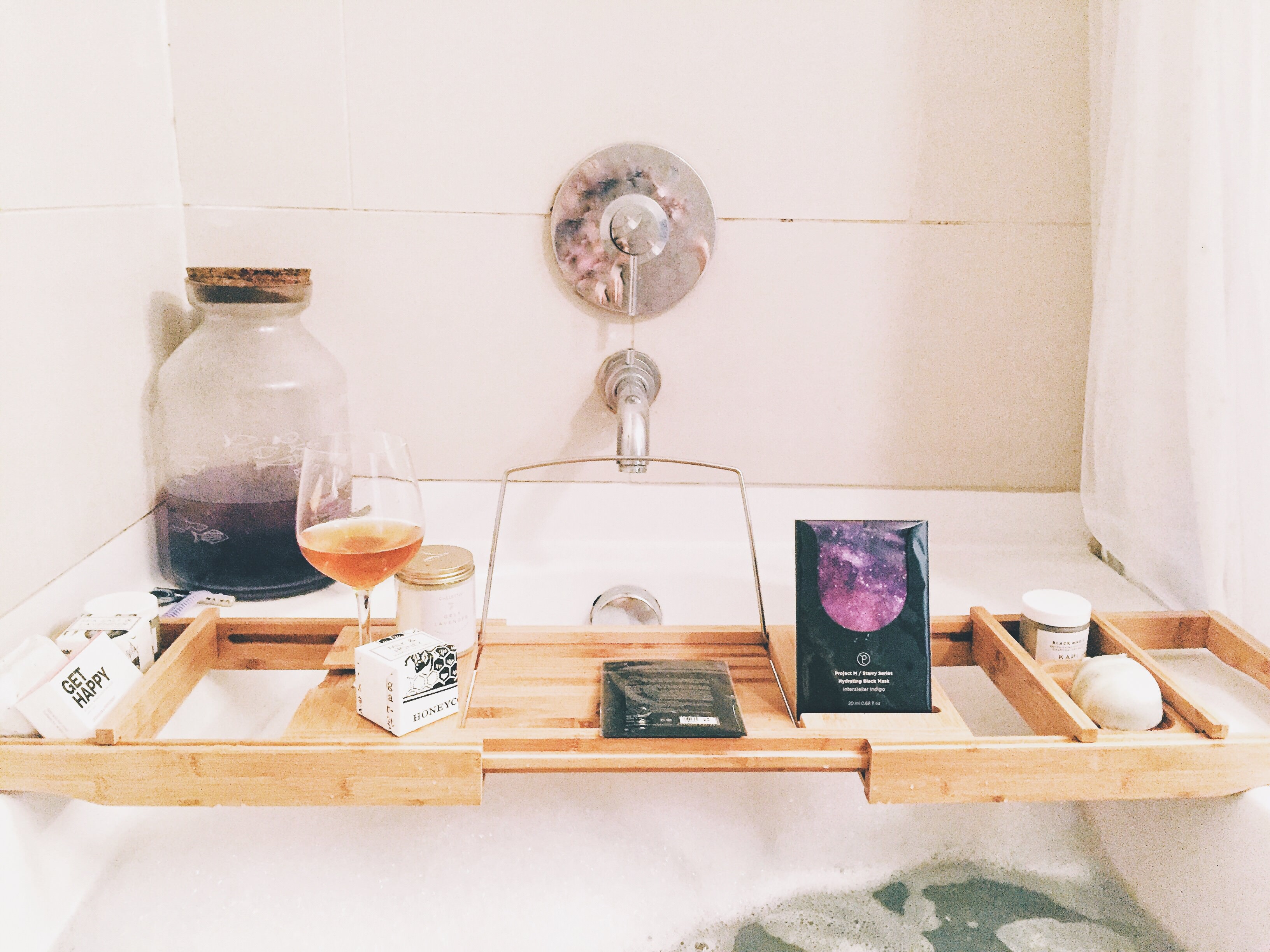 The first thing I tried was this Clarifying face mask my husband gifted me from Alder New York. I have such a love-hate relationship with face masks. I have had problem skin my whole life, so I've gone through just about every facemask ever made…okay maybe an exaggeration, but I've spent a lot of money on a lot of masks that don't work. Thus, I'm always a bit skeptical. I did really like this face mask, it went on a bit thicker than I generally prefer, but I have to say that my skin felt amazing after removal! I didn't feel at all dry after this one; however, I did feel fully cleansed and nicely moisturized.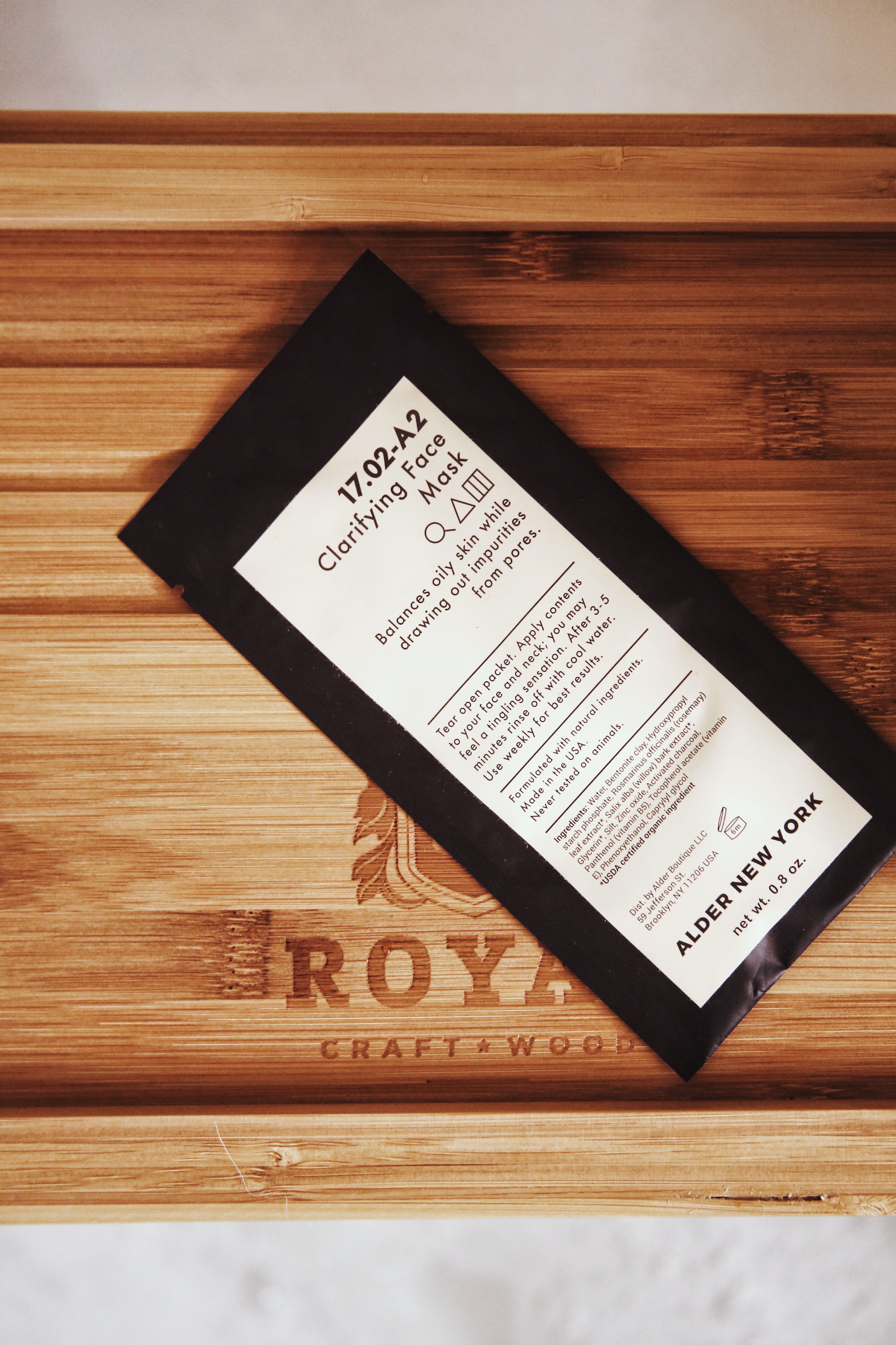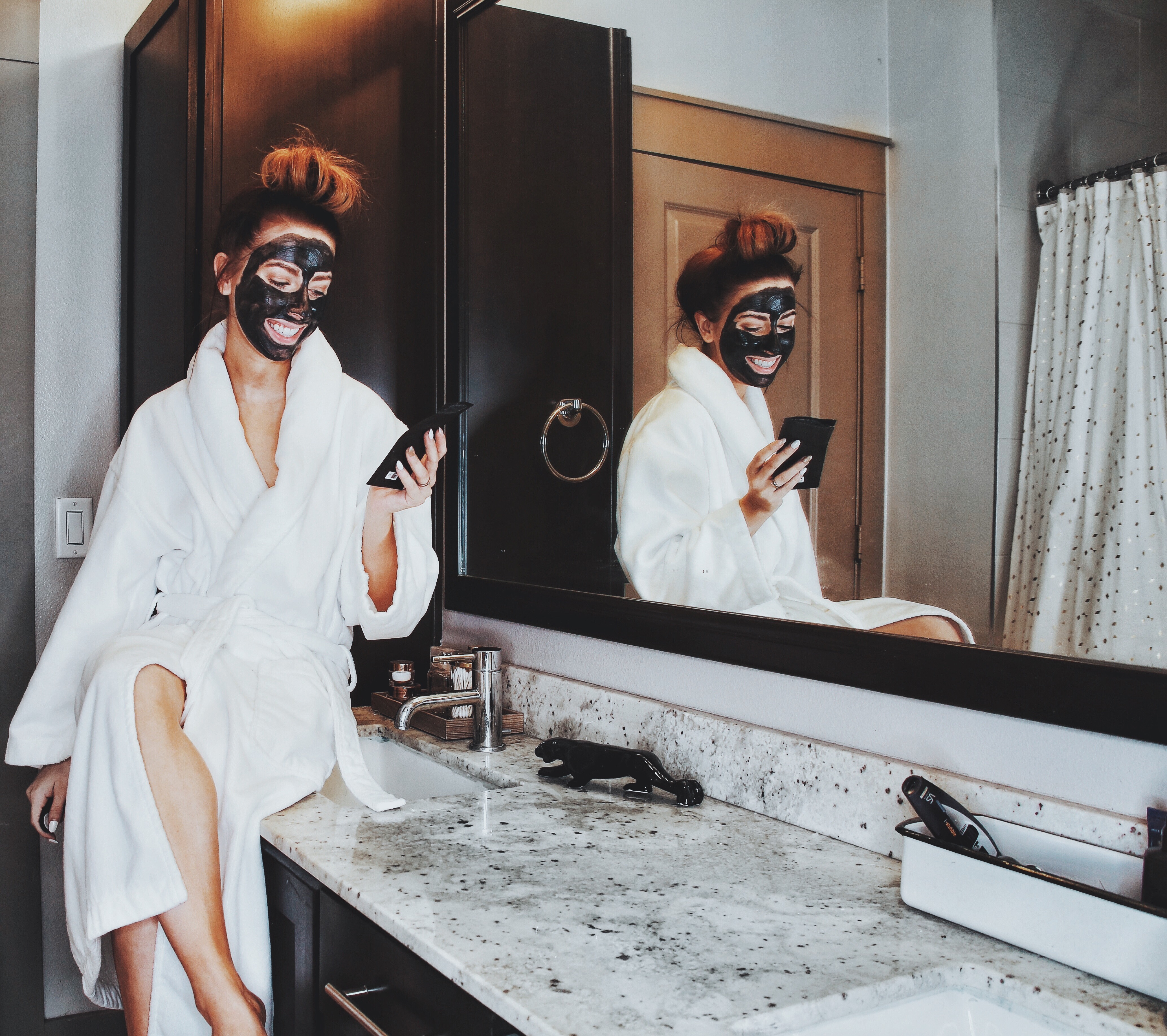 Next thing I tried was this awesome bath fizzy my sister picked out for me. I'm definitely a bath snob, so when it comes to bath products, I can be pretty picky. Usually, I only buy bath bombs that I know will have bubbles. Yes, I'm totally a bubble bath type of girl. That said, I was super excited about the bath fizzy because the scents she picked out were so enticing! I was really sick when I used it (the lavender one), and I was amazed that the fragrance actually opened up my sinuses! Invigorating! Find these incredible bath fizzies here.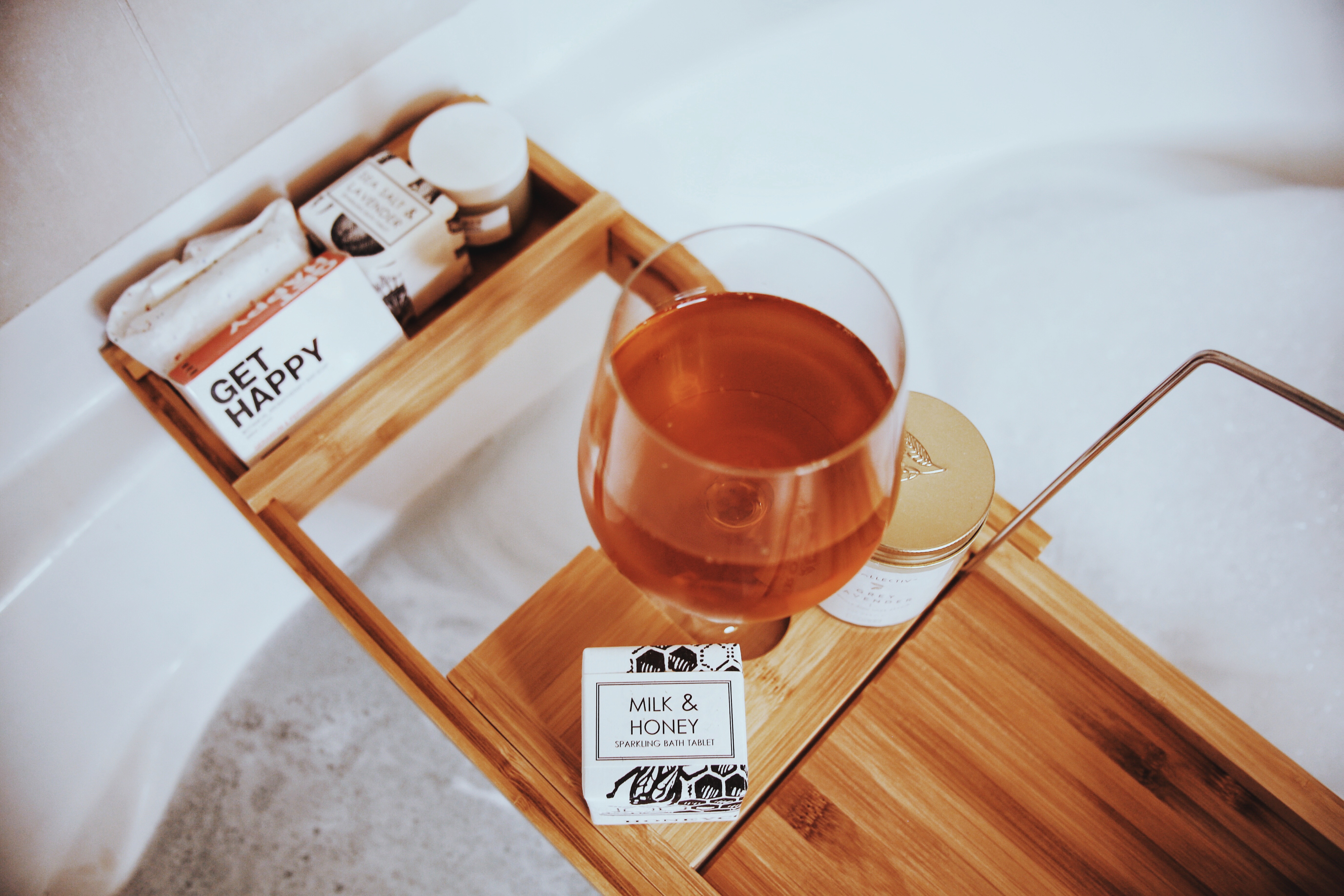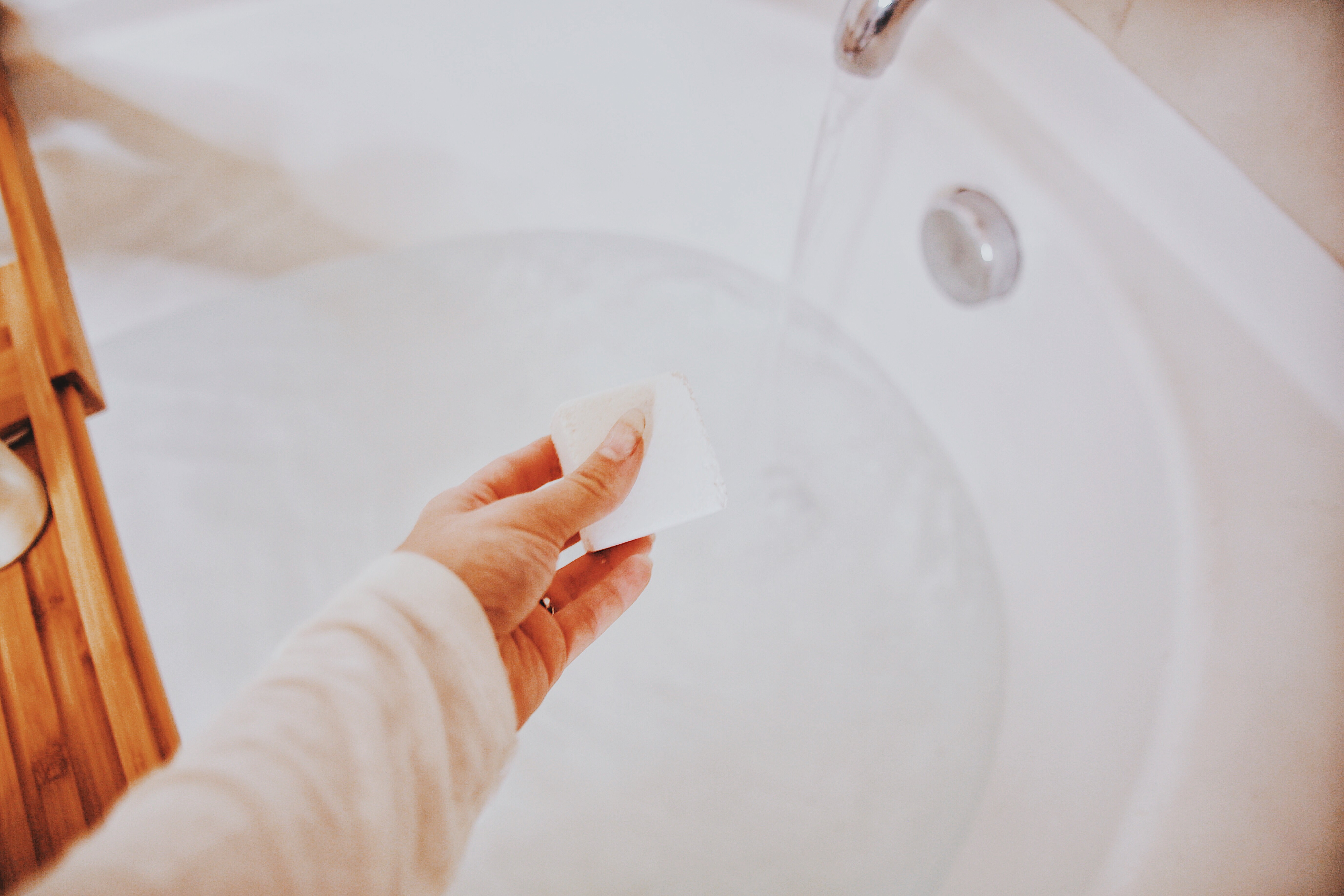 Body scrubs are my not-so-secret addiction, however; it can be really hard to ferret out a scrub that is not only exfoliating enough for my skin but also not too rough on my areas of sensitive skin. Whenever I buy scrubs that are made for sensitive skin I feel like they don't really exfoliate, and the normal ones are just way too rough. That said, I think this seaweed scrub is the holy grail. It is the perfect happy medium of exfoliation and moisturizing. Plus, it's made in my hometown! The scent is a little unusual at first, but if you love the smell of kelp and the ocean, and those are definitely the vibes you get from it! Shop my body scrub here!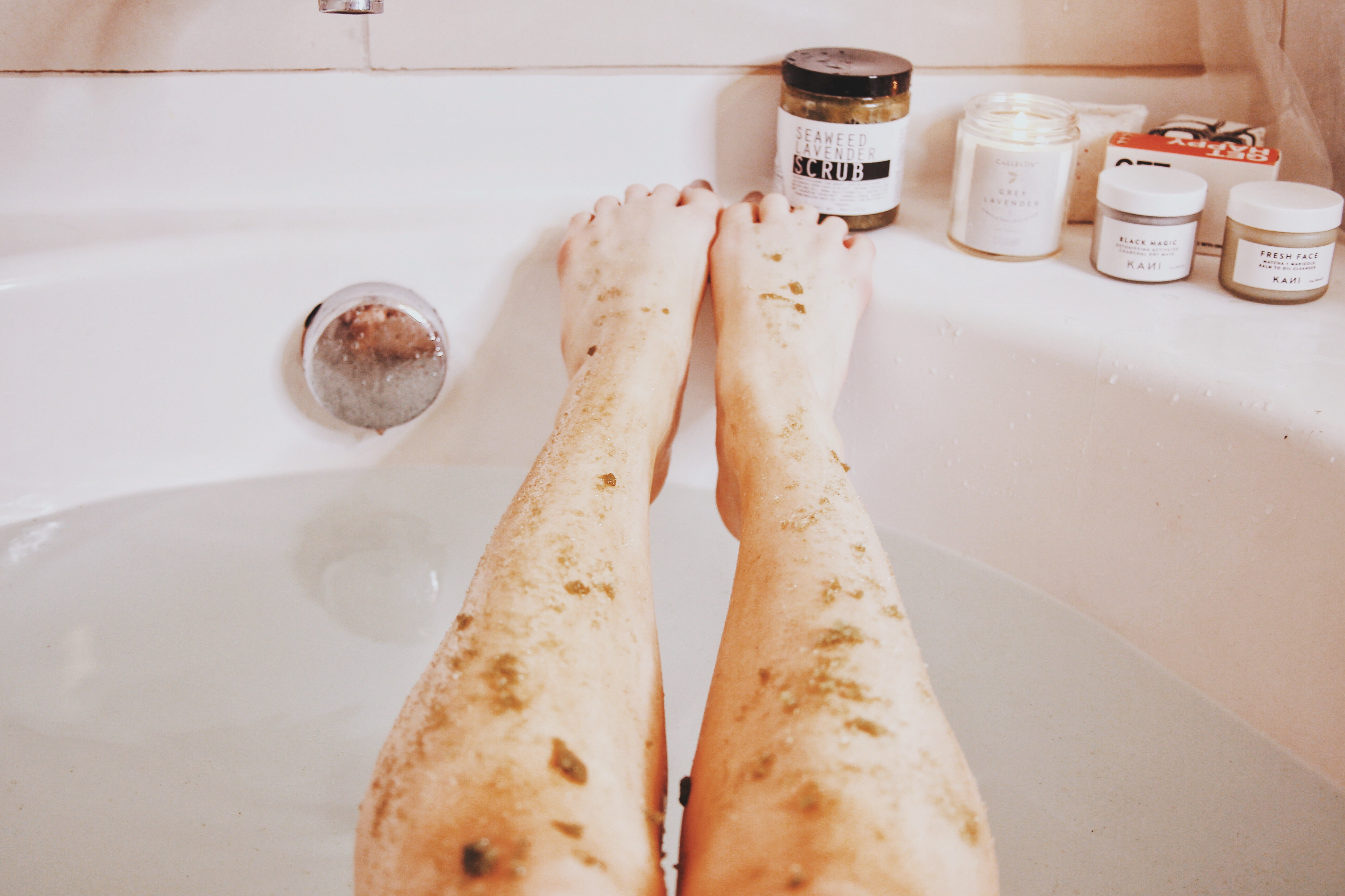 My absolute favorite item I got for Christmas was this loose powder clay mask. I really dislike face masks that are super gooey. With this mask, you can make it as thick or as thin as you like. I also really love a mask that I can apply with a brush instead of my fingers ( I really hate getting all that glop under my nails!). This mask gets a ten out of ten on my list. My skin feels so clean and soft.  I have definitely noticed a difference in my blackheads and pore size after using it! It is a tad drying, so I recommend using it with a good night-cream moisturizer afterward. I like to use its sister product, a matcha tea oil-based cleanser that can also be used as a moisturizer. Links to both products here (black mask) (Cleanser and Moisturizer)!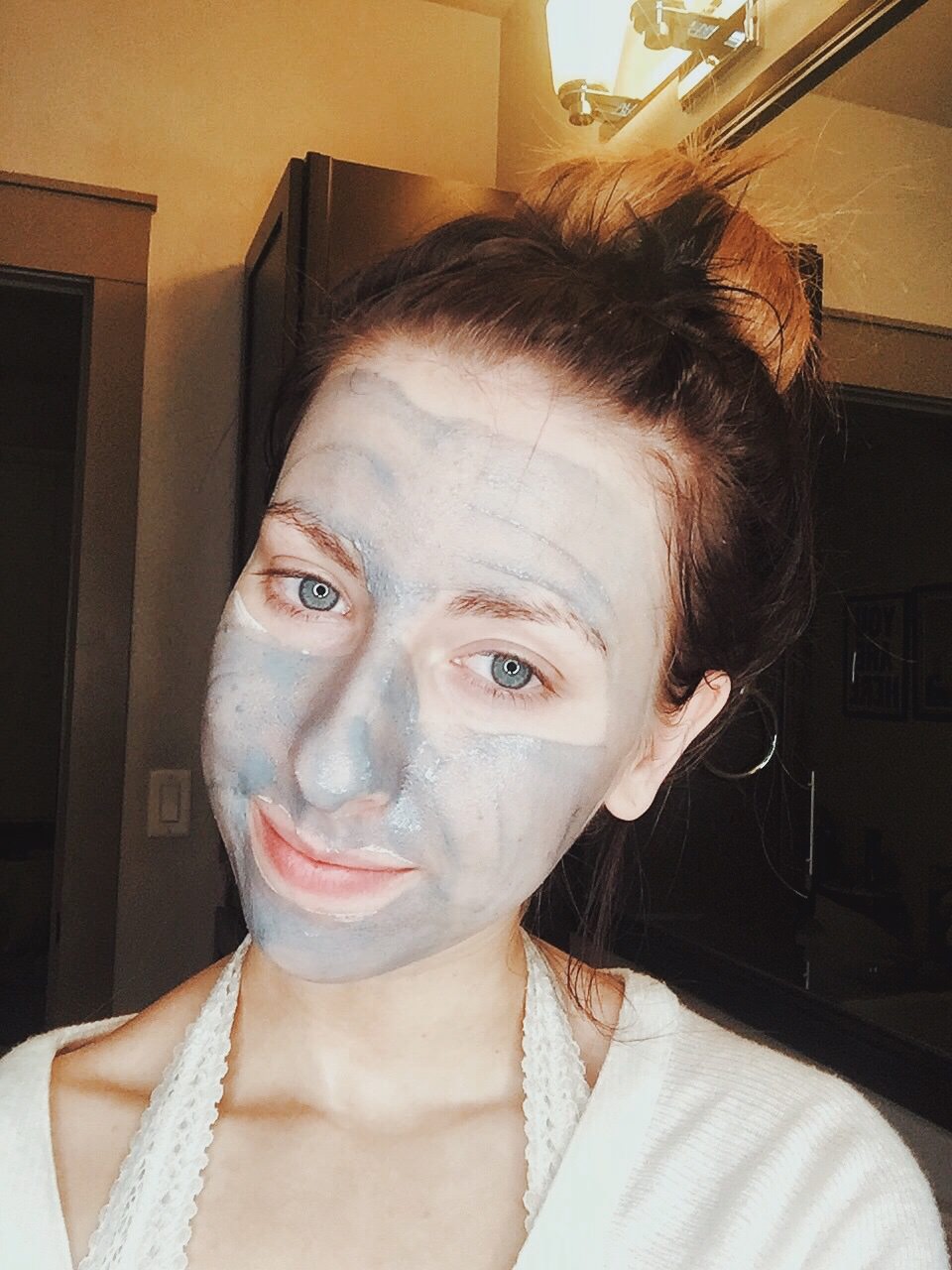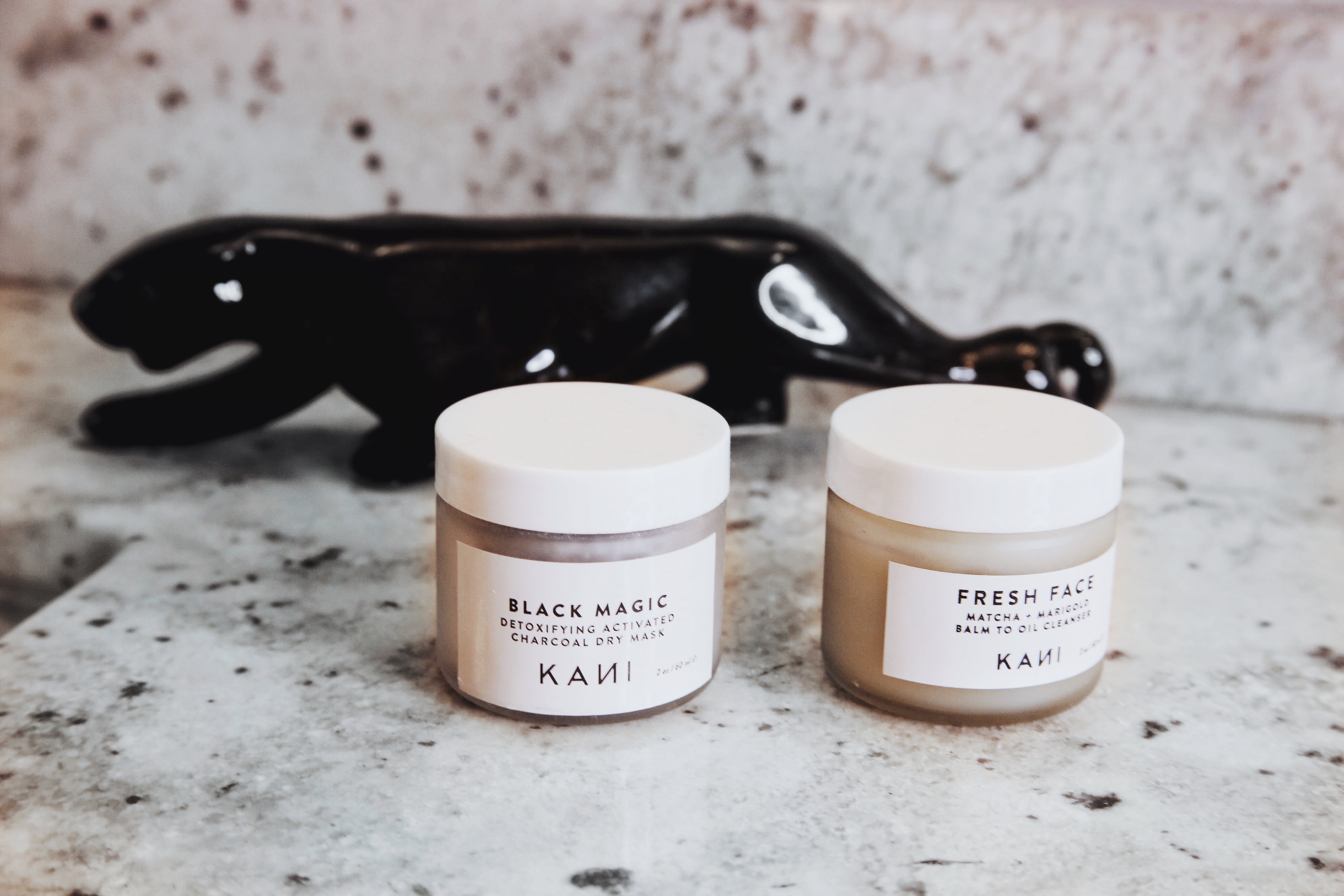 Last but not least, was this "Get Happy" soap from my husband. I love soaps but soap, unfortunately, does not love me. Over the past few years, I've found that I'm literally allergic to all soaps except for maybe one or two organic options. Needless to say, I was a little wary to use this one. I really loved the smell, but was just sure it would break me out. Eventually the smell was so enticing I had to try it. To my surprise, I had no skin reactions to this soap! So definitely sensitive skin approved!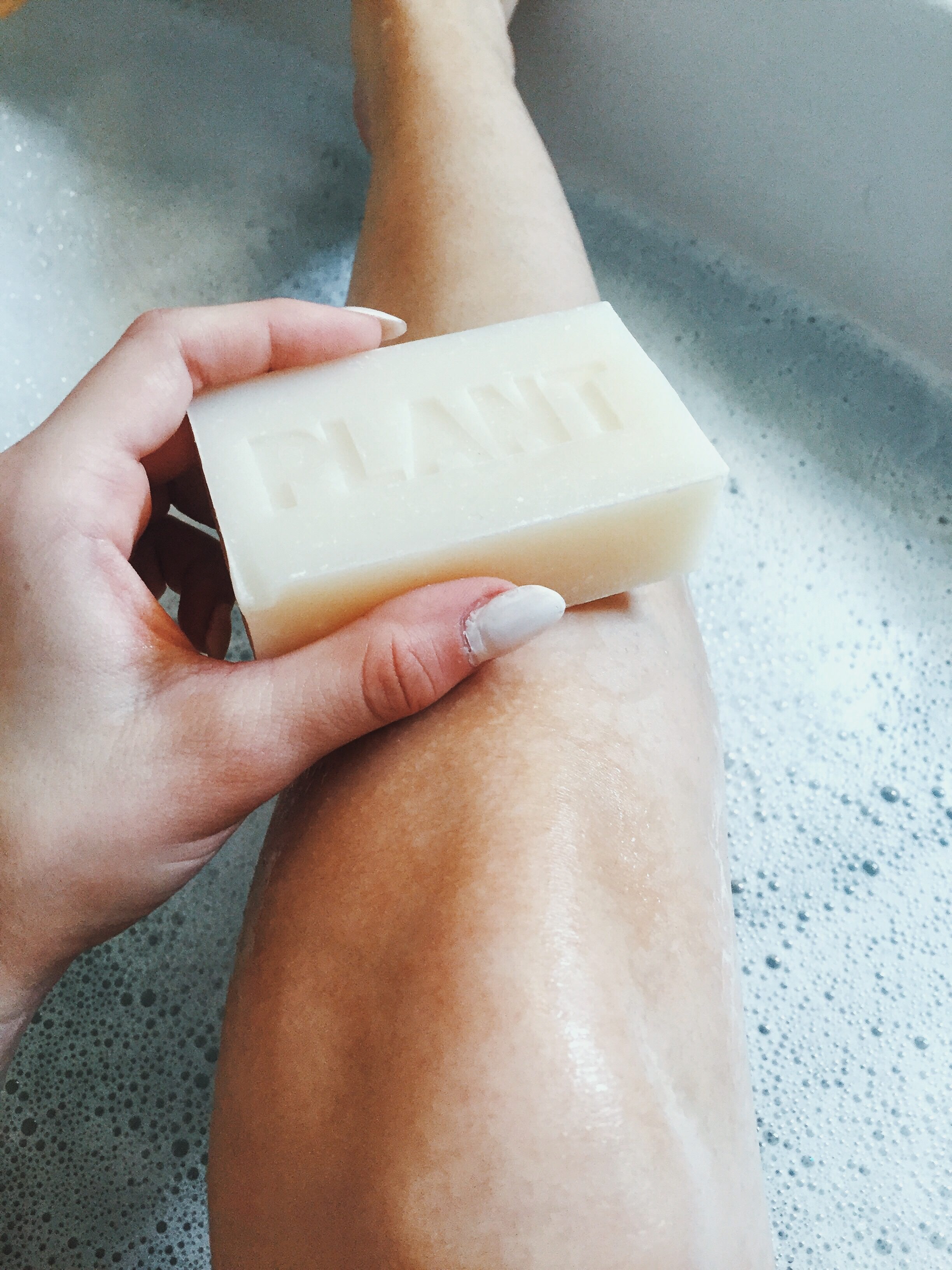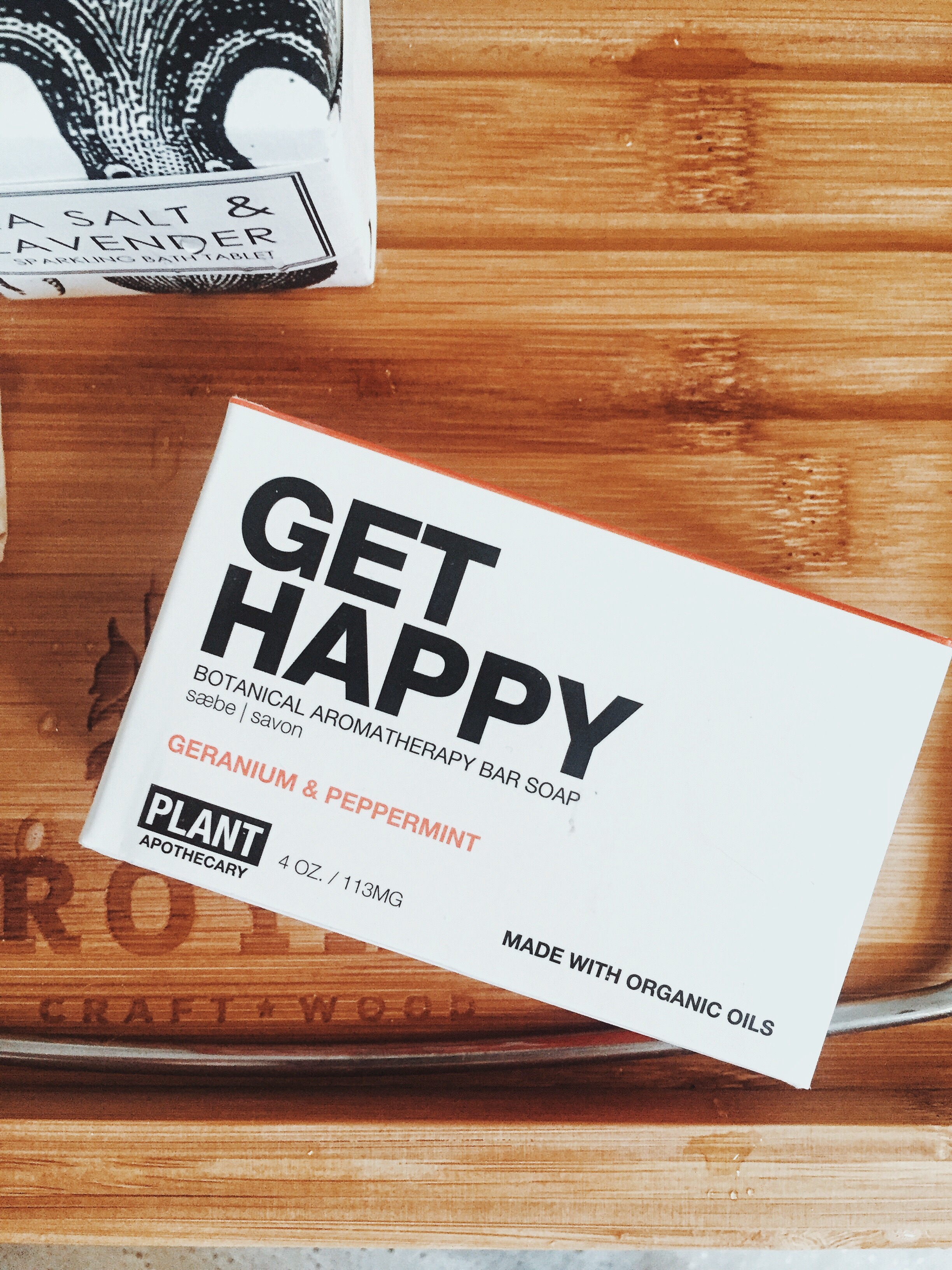 I hope you guys enjoyed this post! It was in no way sponsored by any of the product manufacturers. All opinions are my own, and every item was a very special Christmas gift! I hope this post inspires you to take some time for yourself. Be it a soothing bath using one of these awesome products or just a quiet moment of "me time", I hope you'll pamper yourself a little this new year!