Digital nomadism, the wanderer or wanderess, the permanent explorer, and wanderluster. There are many names these days for what is becoming one of the most popular lifestyles amongst millennials. Shrugging off the classic "American dream" of settling down in one place with a long-term career and the white picket fence, the digital nomad is living a life on the go; most Likely earning their living online, living small and essential. (Tiny houses, #vanlife, jet-set, it's ringing a bell now right?) Now that we've discovered just who the Digital Nomad is, most likely you've realized you have one in your life — or someone aspiring to that lifestyle.
How in the world do you shop for this person? Most likely all their belongings can fit in a single bag, a tiny moveable home, or a renovated "house-van", and most likely they really only purchase what is necessary to life and happiness. Pretty tough cookie to shop for? Hopefully, with today's gift guide, it won't be so hard anymore. On the Wanderess Gift Guide, I focused on unexpected necessities with one or two fun things thrown in. Usually, I separate my gift guides into "his-and-hers", but today we are focusing on our wanderess because let's be real, women need A LOT of things. With all that said, let's hop right in!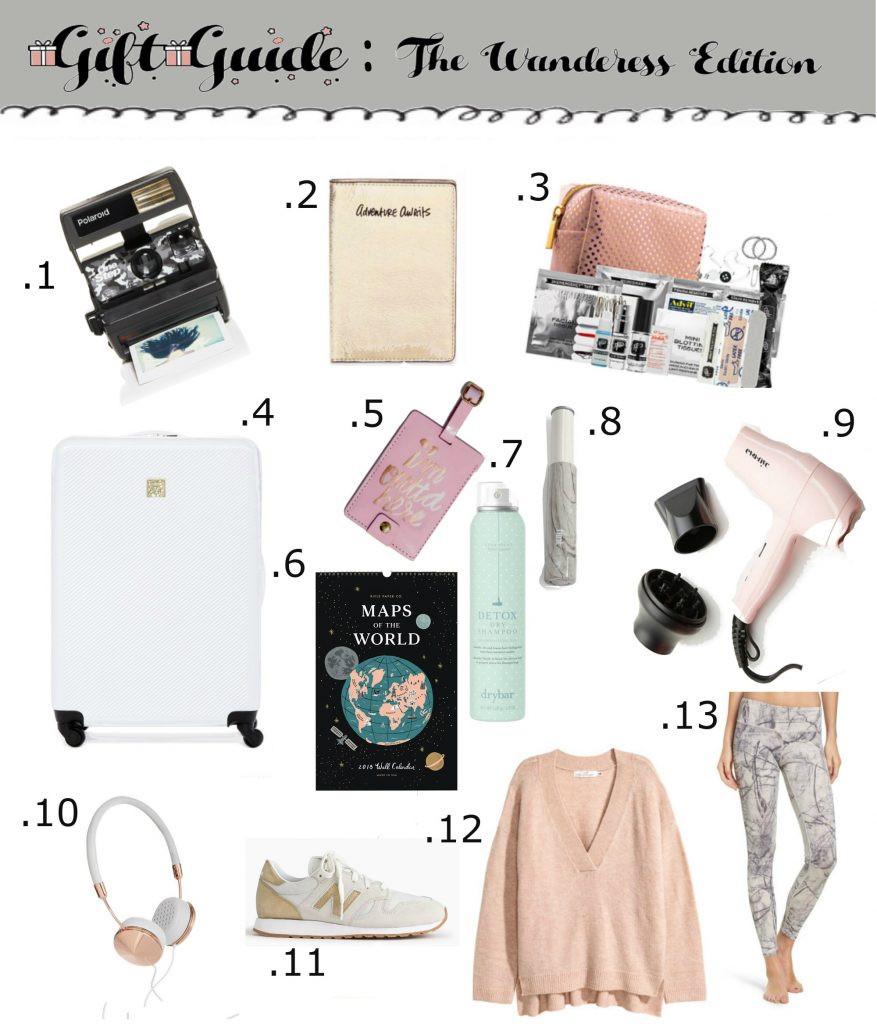 Thanks for reading today's gift guide, Y'all! I hope you've enjoyed my gift sets thus far, next week will be my final piece! So If I've missed the "hard-to-shop-for" person in your life, don't forget to send me a message so I can dedicate my final post to them!