What to buy the college student? A 12hr pass from classes for naps? A $100 gift card that will cover the cost of…half of a textbook? Last year, when I was doing wishlists as a mini side-hustle, college students were one of my most requested guides.Since I bypassed that time in my life, I have to admit, even I had a hard time thinking up the right gifts for this one in the beginning. What they really need are practical things, but it's the holidays and we want to make them happy. So how do you mix practical with fun and make it something that will get achieve that glowing Christmas smile when they open your gift?
Today you'll notice my gift guides are just a tad different than usual. Today I've separated them into the girls and boys category — after several requests to do so. That said, a lot of the gifts can be unisex. I put a lot of thought into this one, trying to keep the items under $100 (so they could afford to buy it again if they loved it on that college budget), and trying to keep them from being large items that can bulk up a dorm room! So I hope this one helps you out in your quest for the perfect college student gift this year!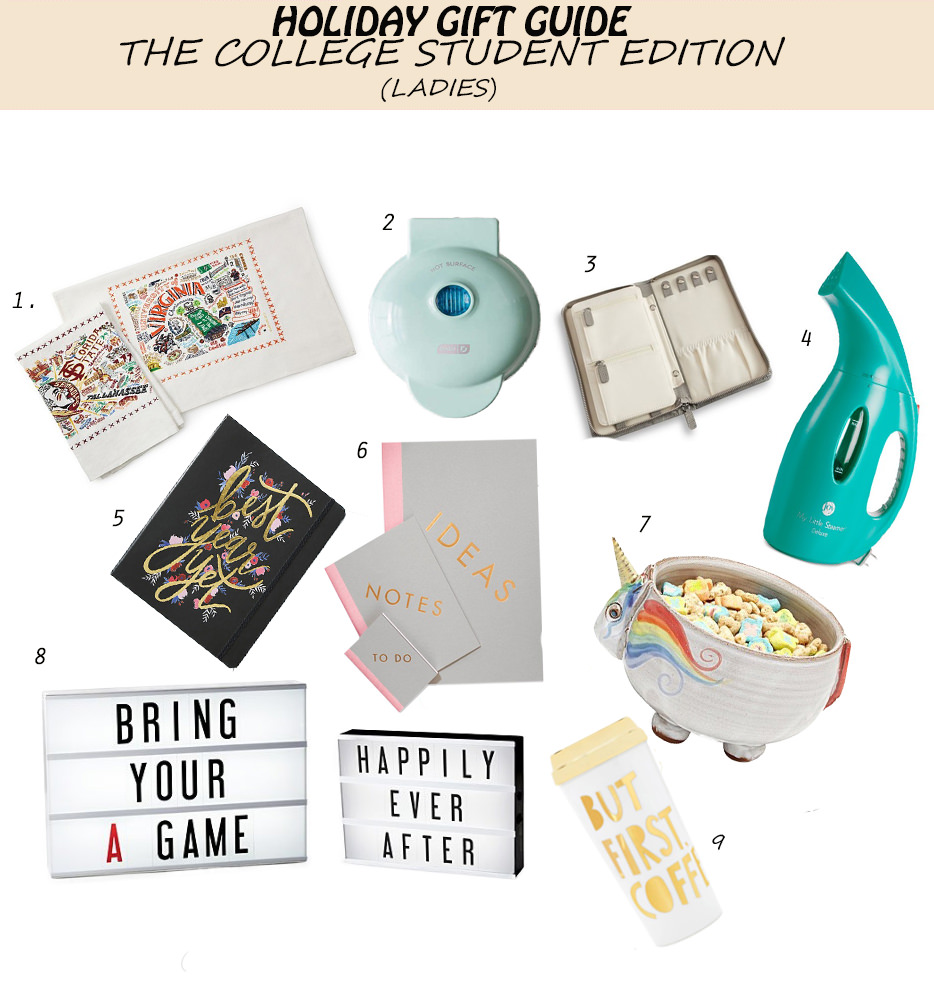 Ladies first, so let's get going on my student picks!
Next, let's check out what we've got in mind for the boys.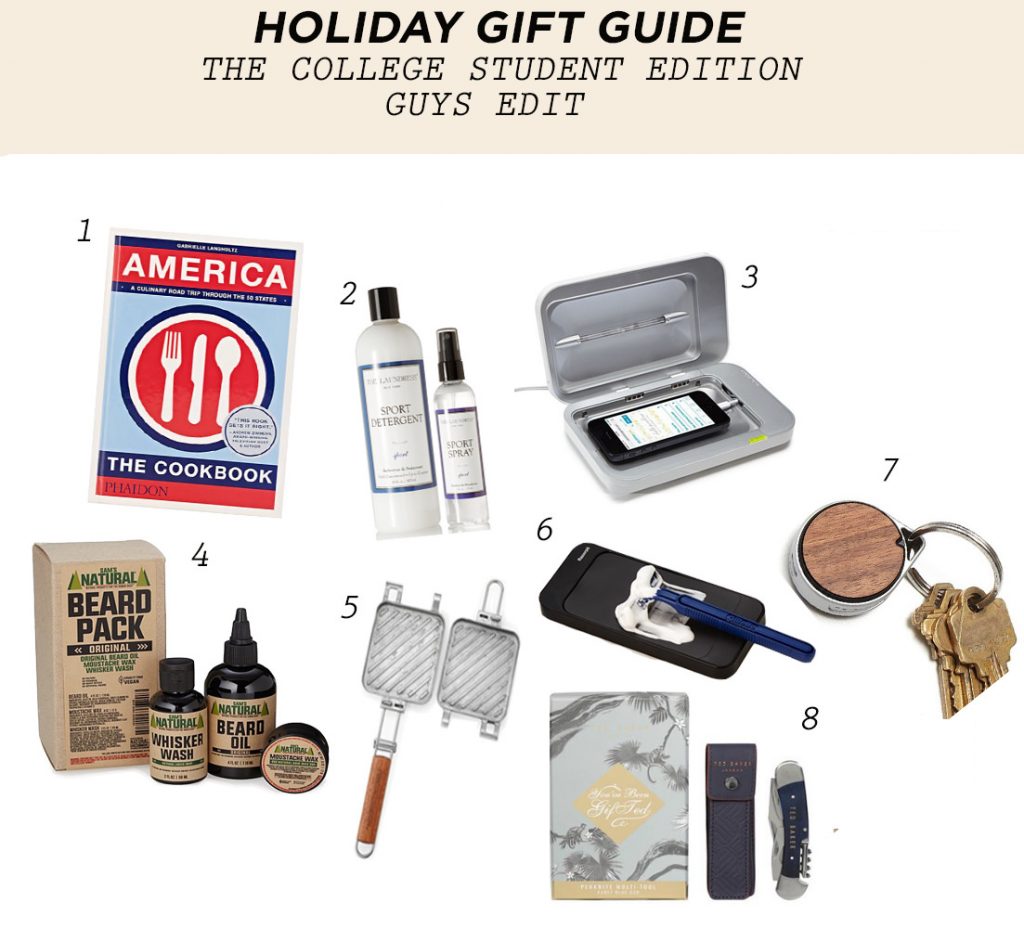 I hope this guide has answered all your student shopping questions! If not, I hope it has at least inspired you to try something creative and useful for the college student on your list!