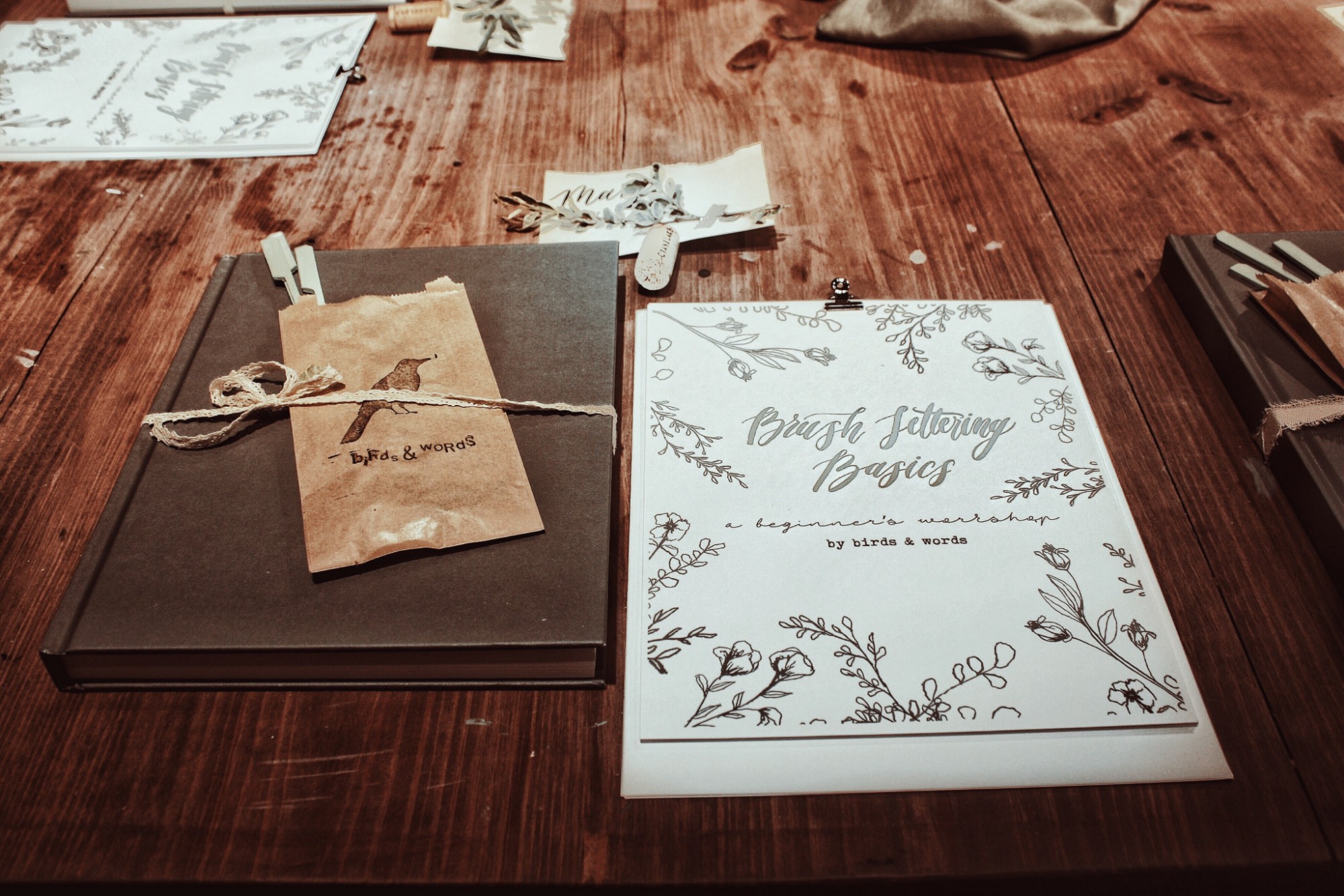 I like the simple special things in life. Things people these days often look at as old-school, cheesy, or just down right "lame", tend to be the activities I enjoy the most. Especially when it comes to a date night. Working 6 days a week doesn't leave a lot of time for couple time and outings for Ben and me. So, we tend to make the most of the small moments in life like, binging Netflix with a glass of wine, cooking dinner together, playing board games, or in this case, going to a gorgeously laid out brush lettering class!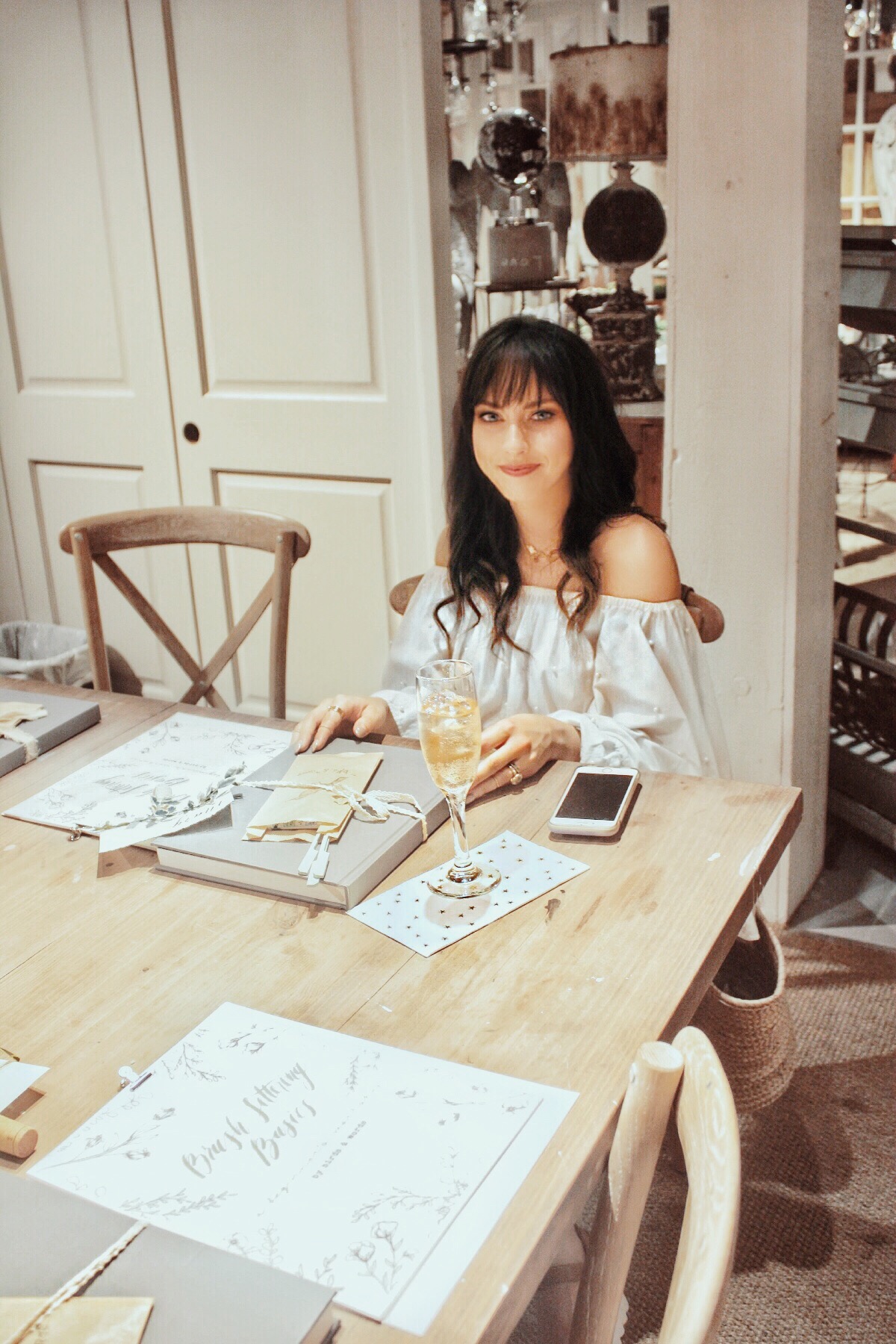 You heard me right, a brush lettering class — also known as modern calligraphy! I know right now you are thinking I'm crazy, and wondering in what world your spouse or partner would go with you to a calligraphy class. But I need you to trust me, this was one of the very best date nights Ben and I have ever gone on. Yes, both of us are into the arts, but I genuinely believe just about anyone would enjoy this class no matter their level of creativity.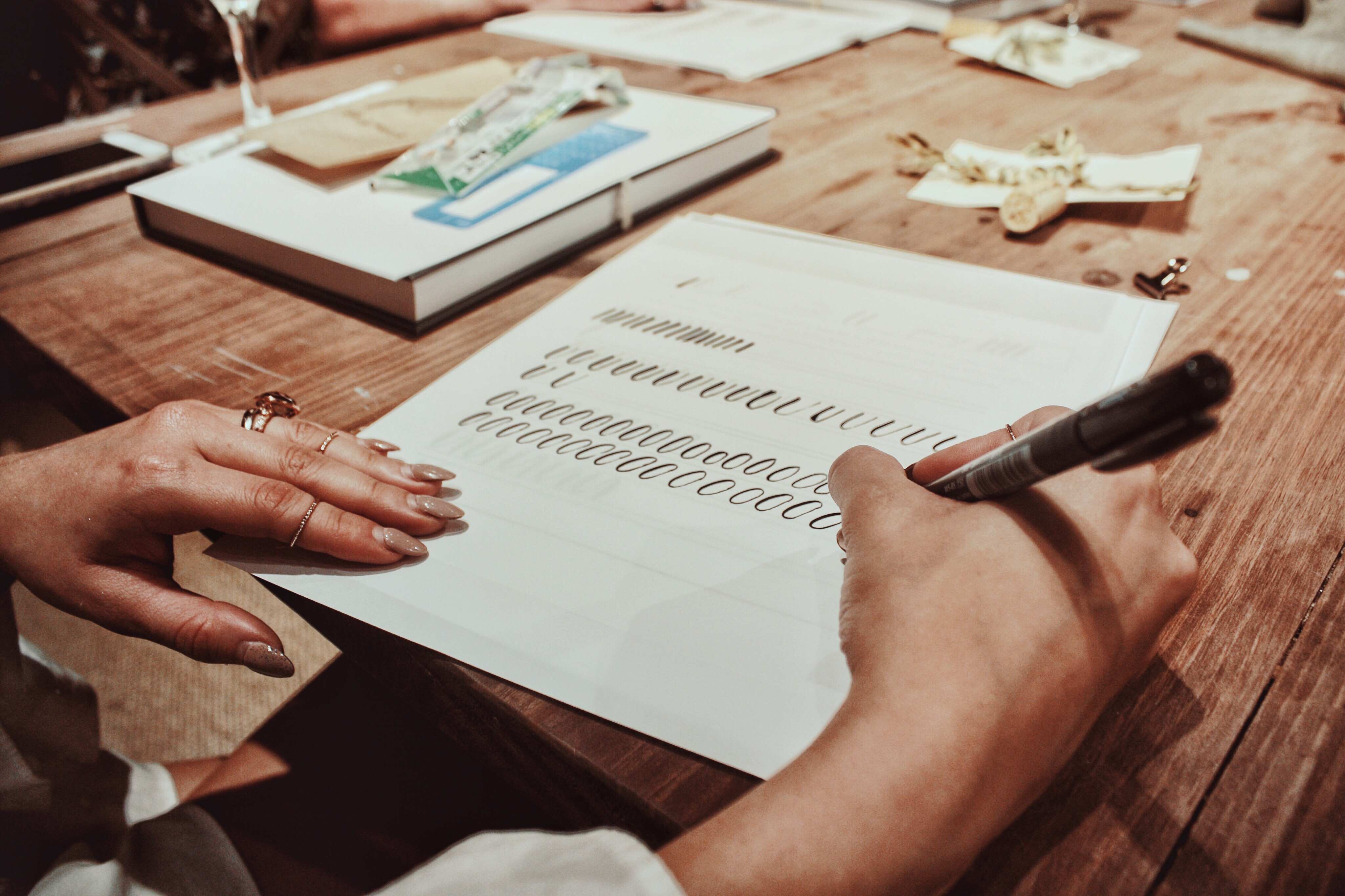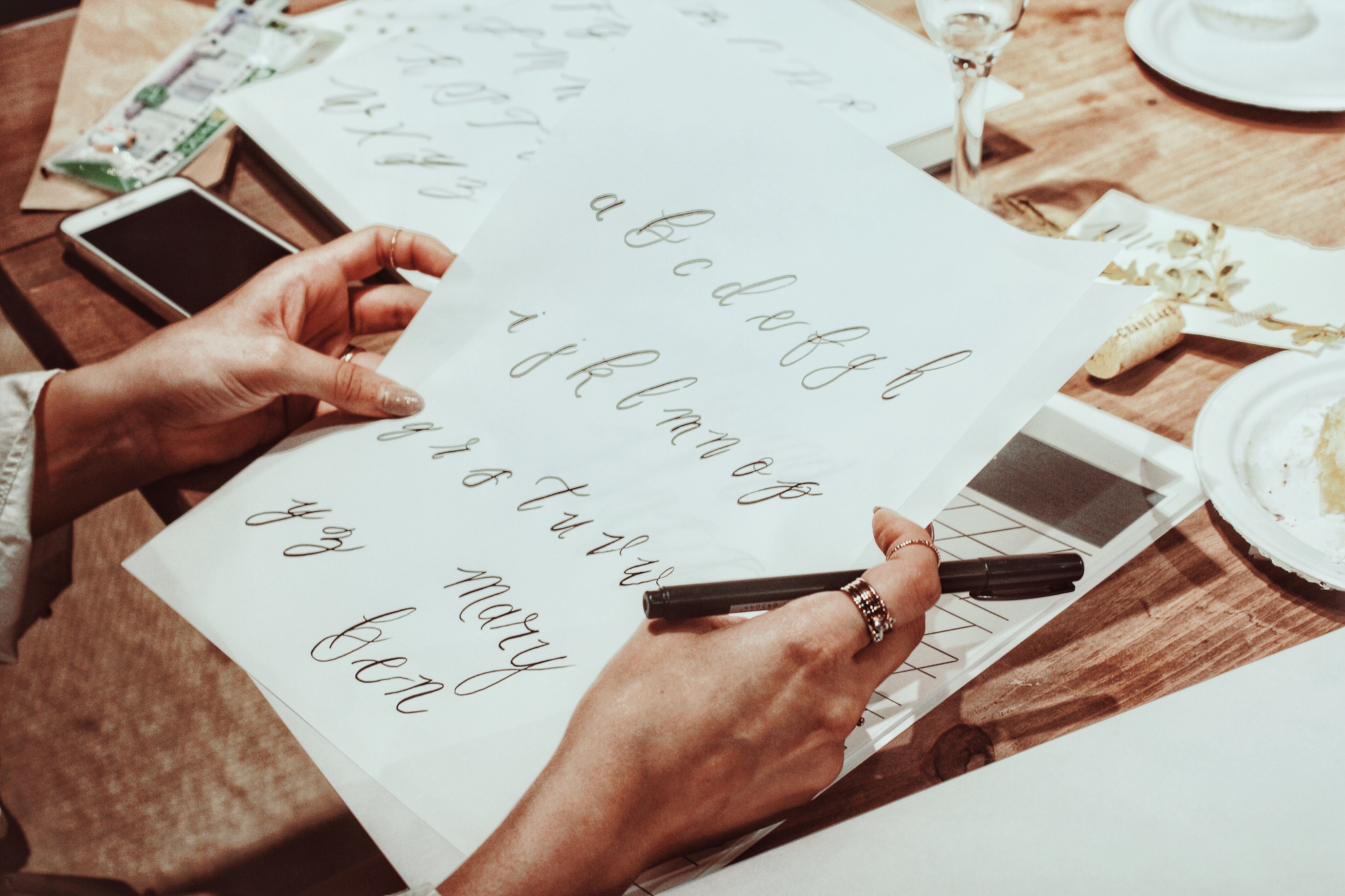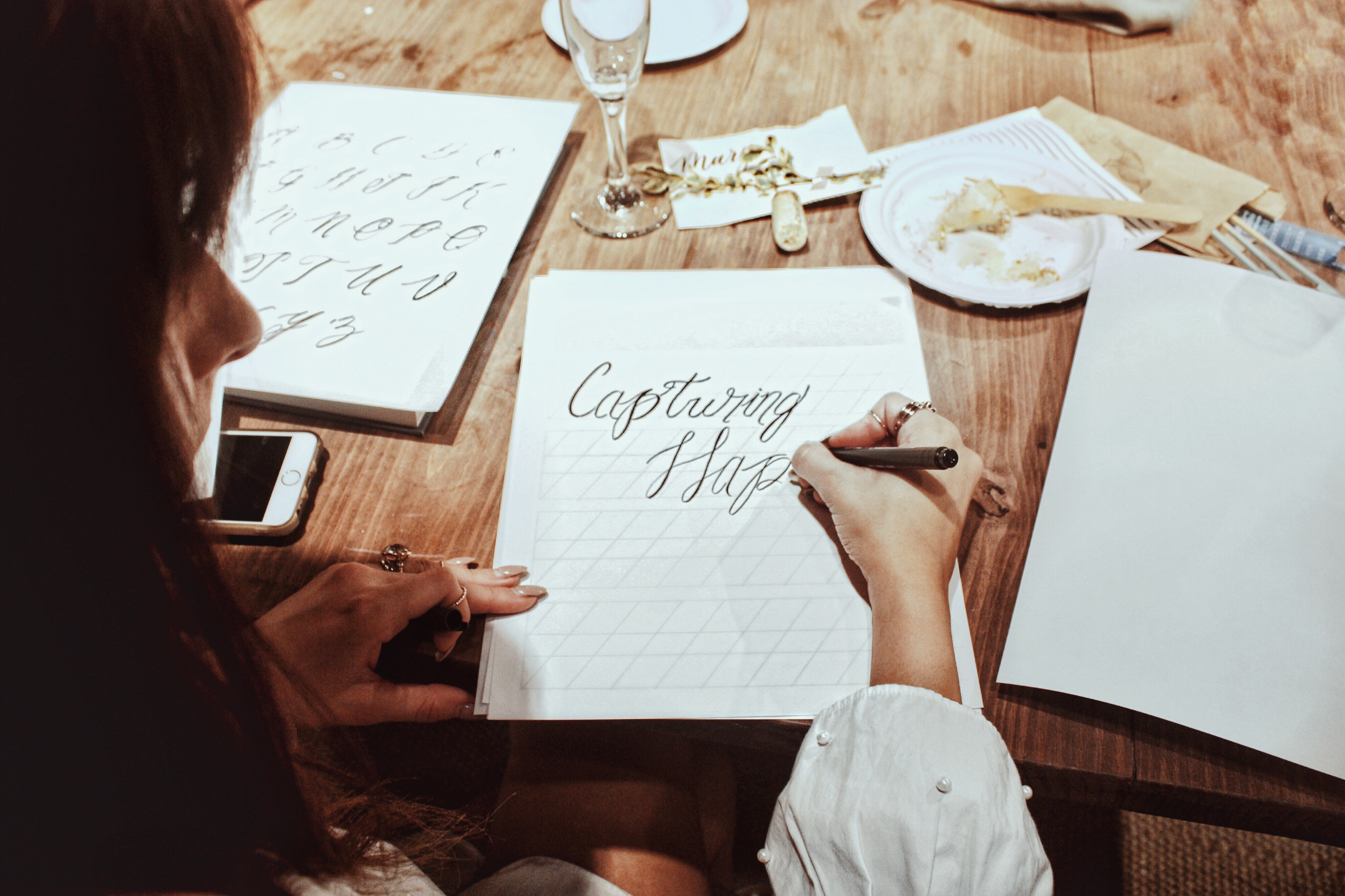 The specific class we attended was hosted by one of my all time favorite home and living stores, Bird and Words. They are an East Texas based, family owned, home decor store with a country french vibe. Everything about their stores are simply exquisite (They have three locations currently, One in Tyler Texas, One in the Canton Trade days–read previous post— and one in downtown McKinney). The layout of their class hosting area was nothing short of elegance! They had soft amber lighting, beautiful raw wood tables, walls lined with chalk boards, and chandeliers all around us. We were also supplied with everything we needed as far as writing utensils, art books with specialized calligraphy paper, as well as all sorts of beverages and sweet delicacies. Seriously romantic arrangement.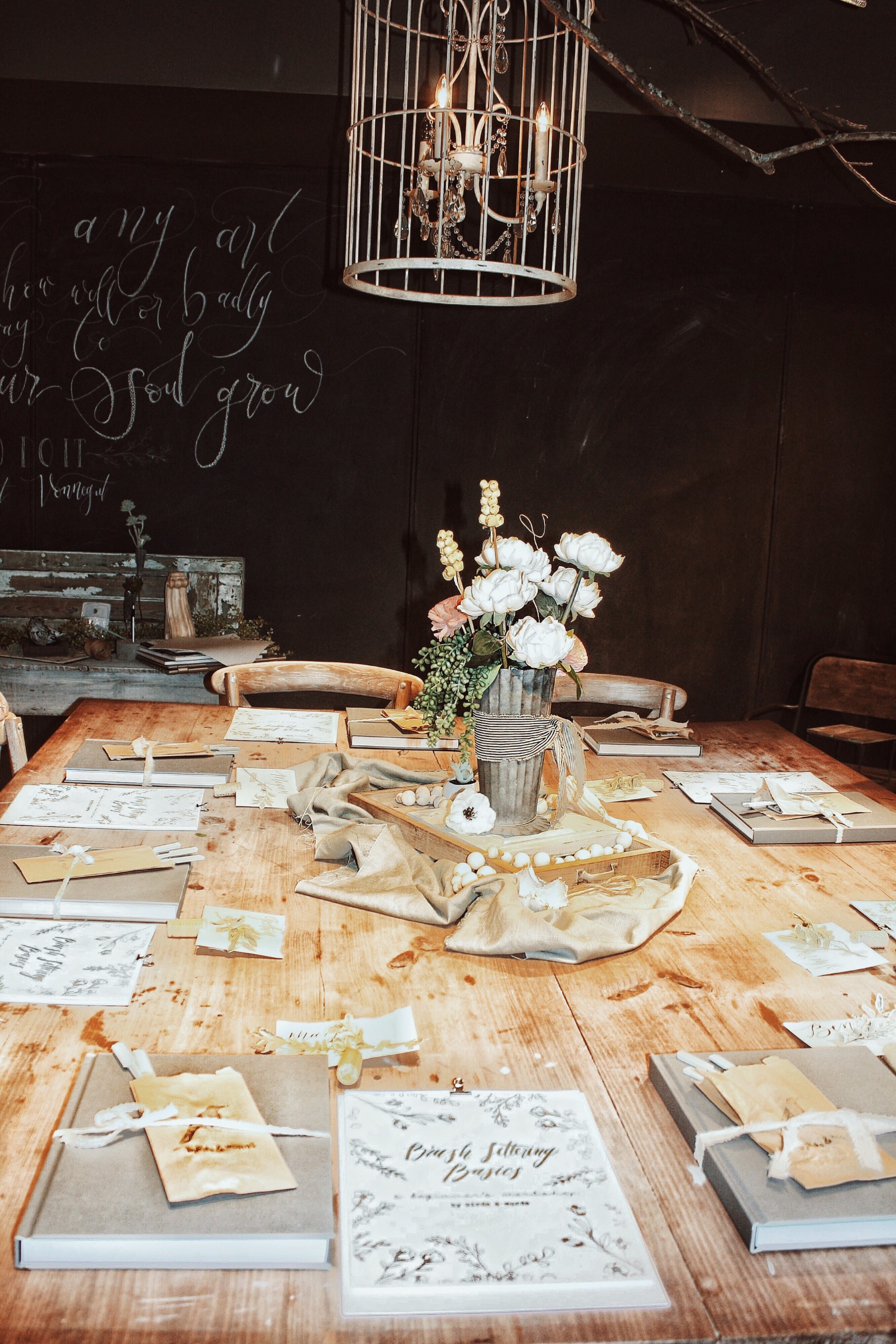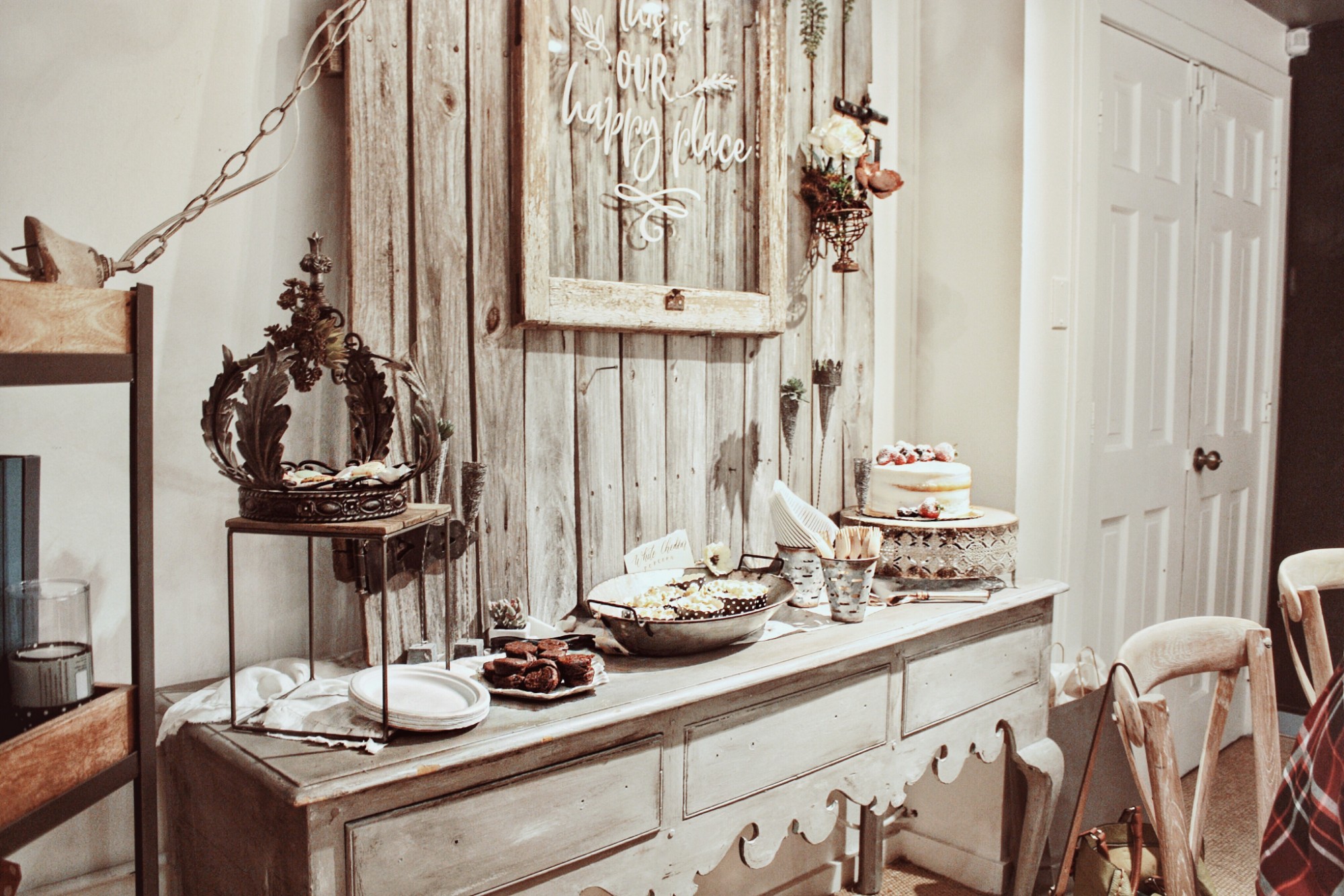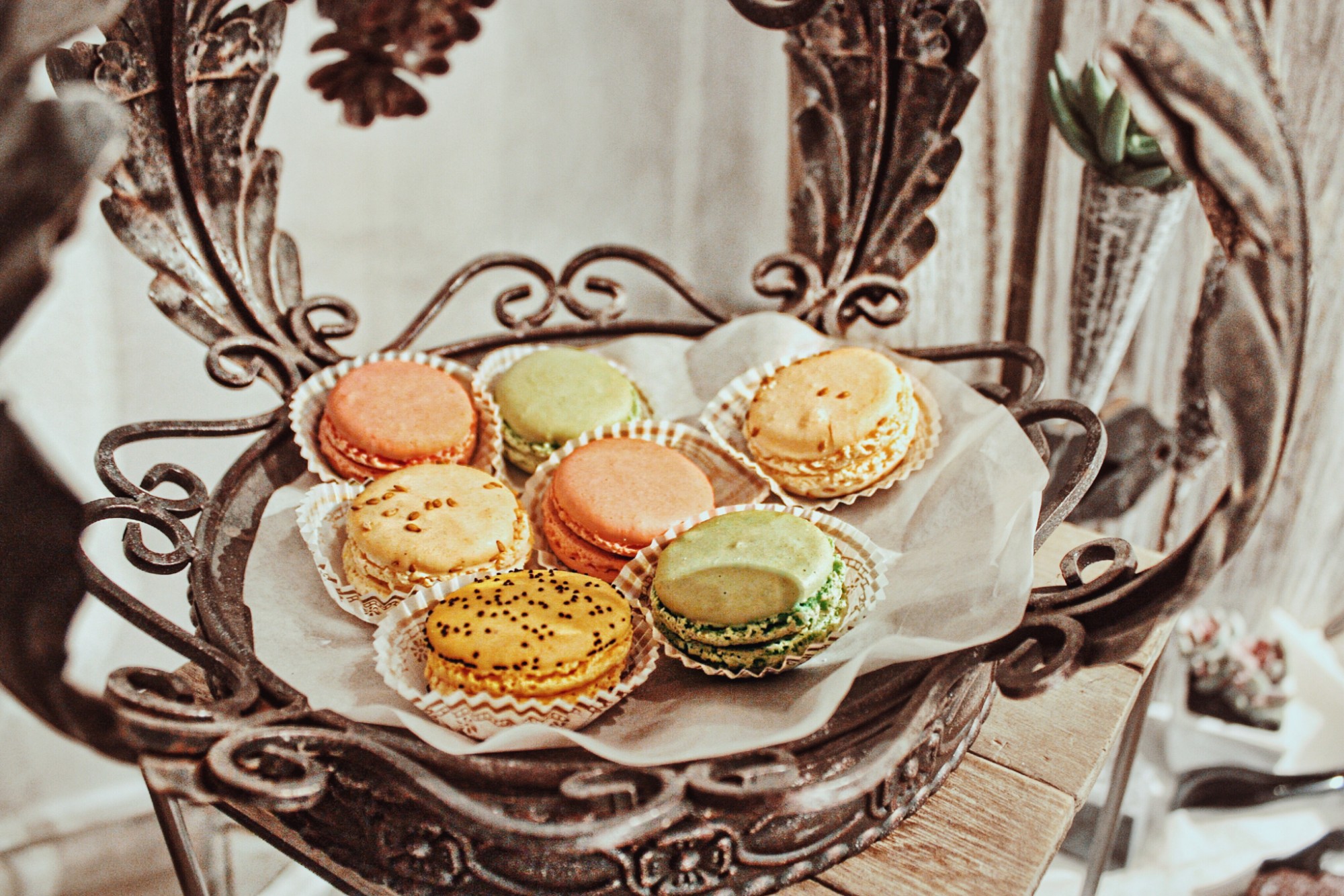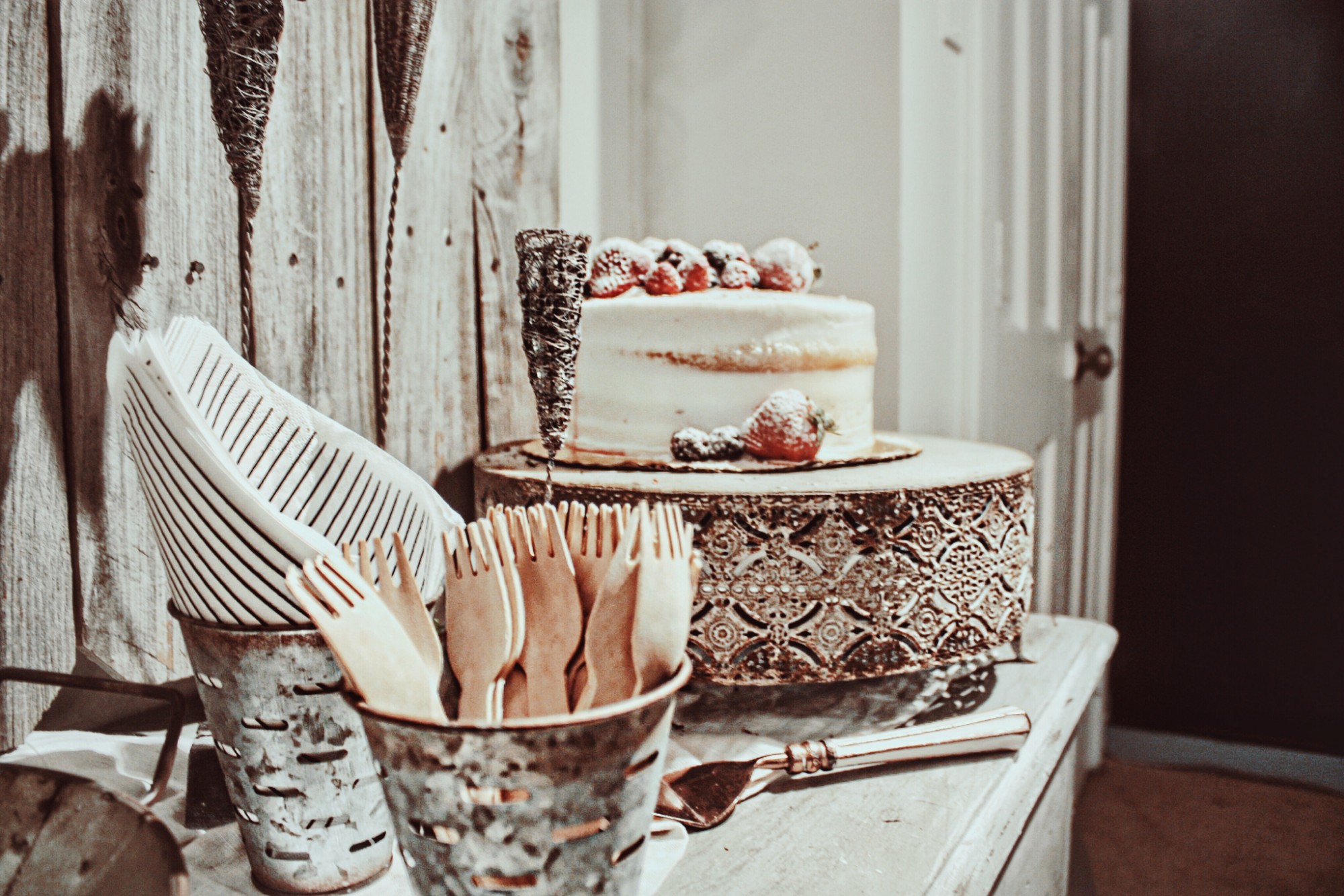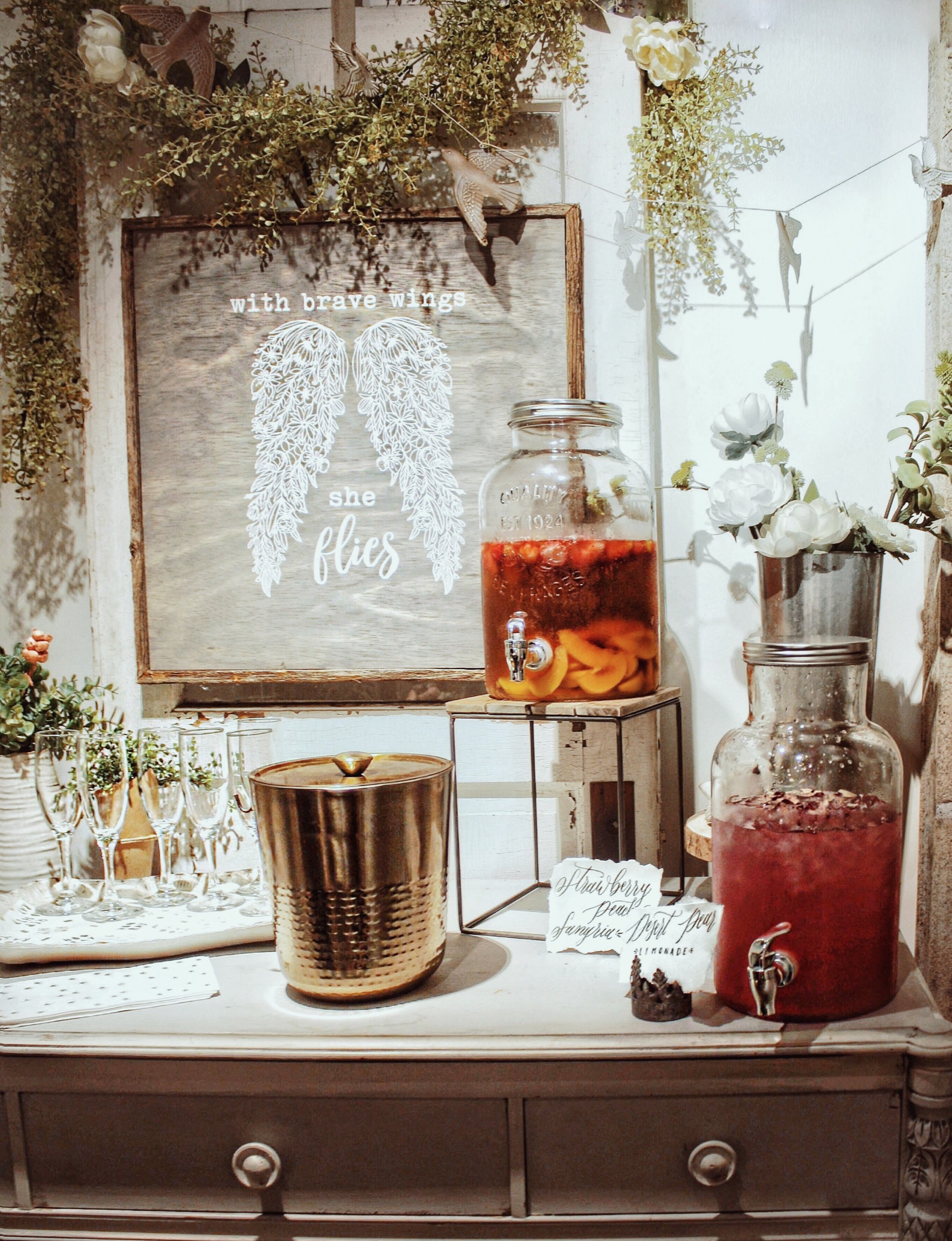 All the glamour of the set up aside, the class itself was both relaxed and also captivating! Our instructor was McKenzie: she was patient, so sweet, and truly TRULY talented. My skill in handwriting is basically 0, so going into it I was a little embarrassed and concerned that I wouldn't be good at all, but McKenzie made me so comfortable. The class over-all was about 2hrs in total and we had about 14 attendees. Even with that many people together in a short amount of time, McKenzie made sure to check on each and every one of us and help us along with each stage in the class! Her hands-on yet relaxed teaching style left us with lots of laughs and lots of learning!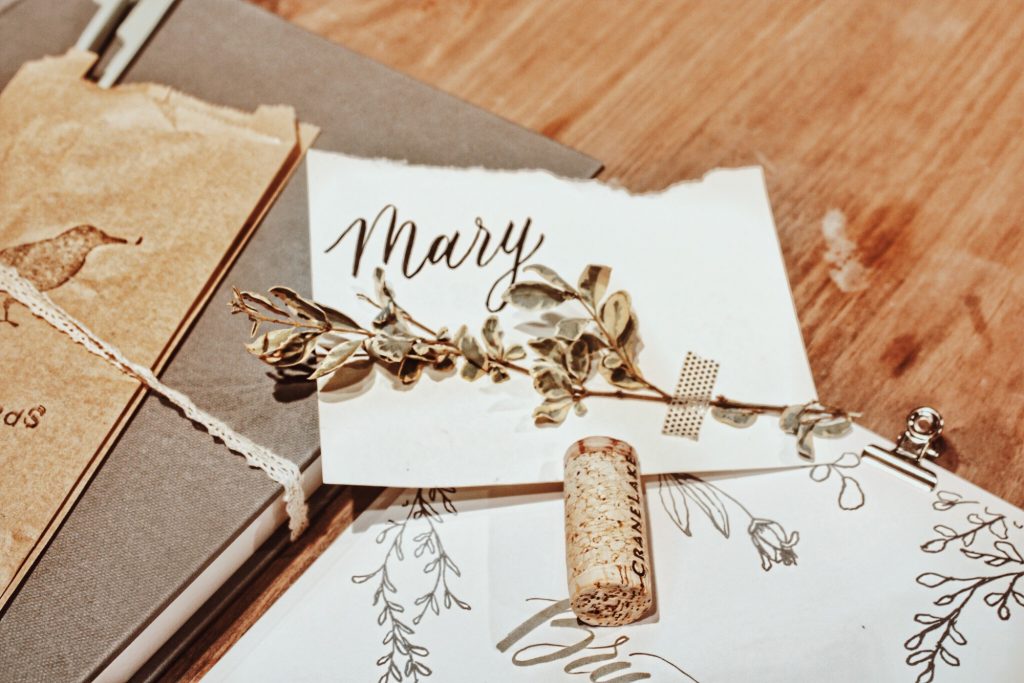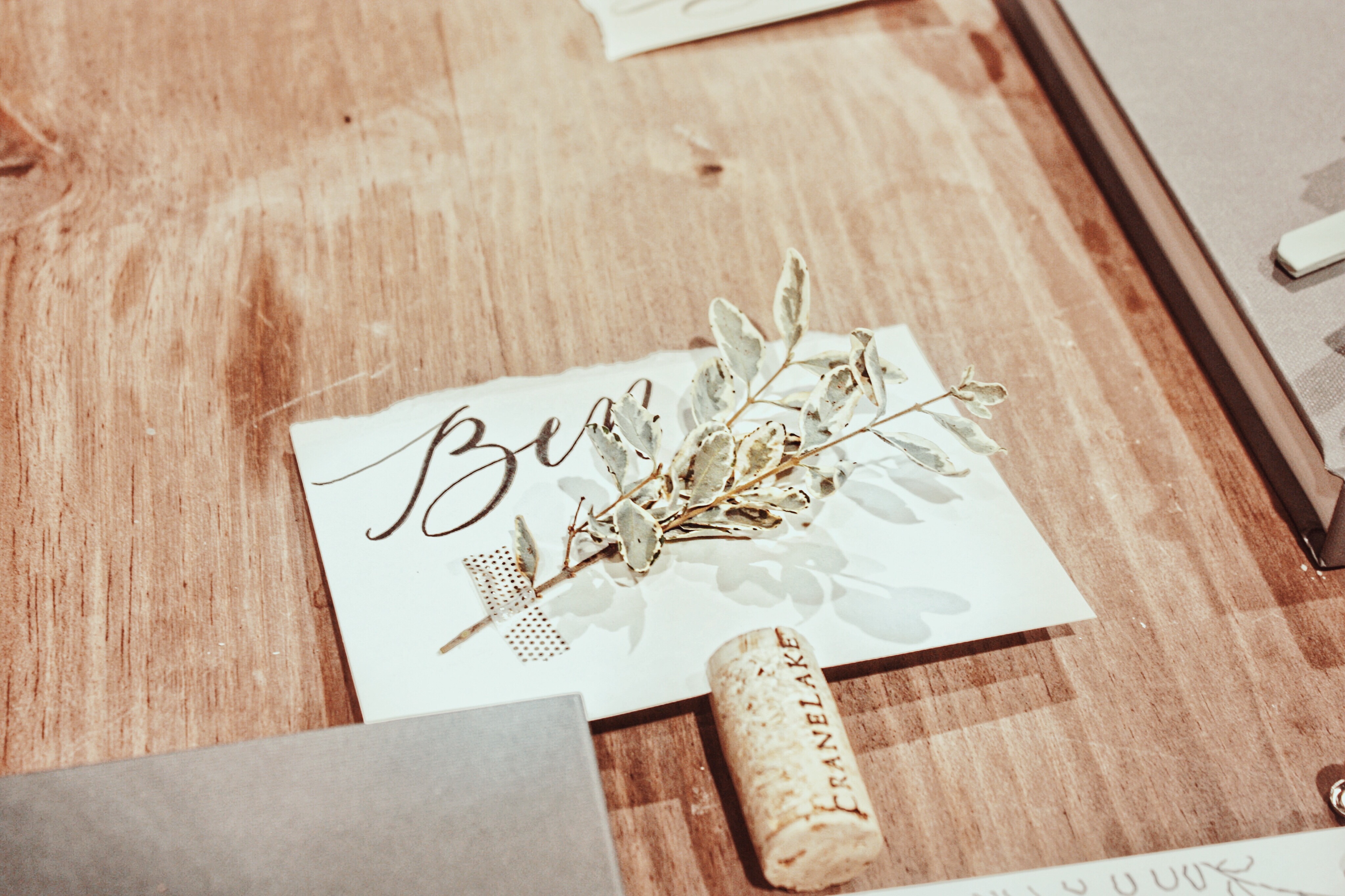 Ben and I had so much fun, there is truly nothing I could criticize about our brush lettering evening. Everything was planned flawlessly down to the tiniest detail leaving nothing but time for us to enjoy ourselves and learn. When Ben and I were walking out of the class, he turned to me and said it was his favorite date night we've ever had and would love to do something like it again! It was so intimate, brought out our creativity, and brought us close together in such a unique way! I highly recommend checking out Birds and Words class offerings for your next date night ( I heard they are even offering water color evenings!)!!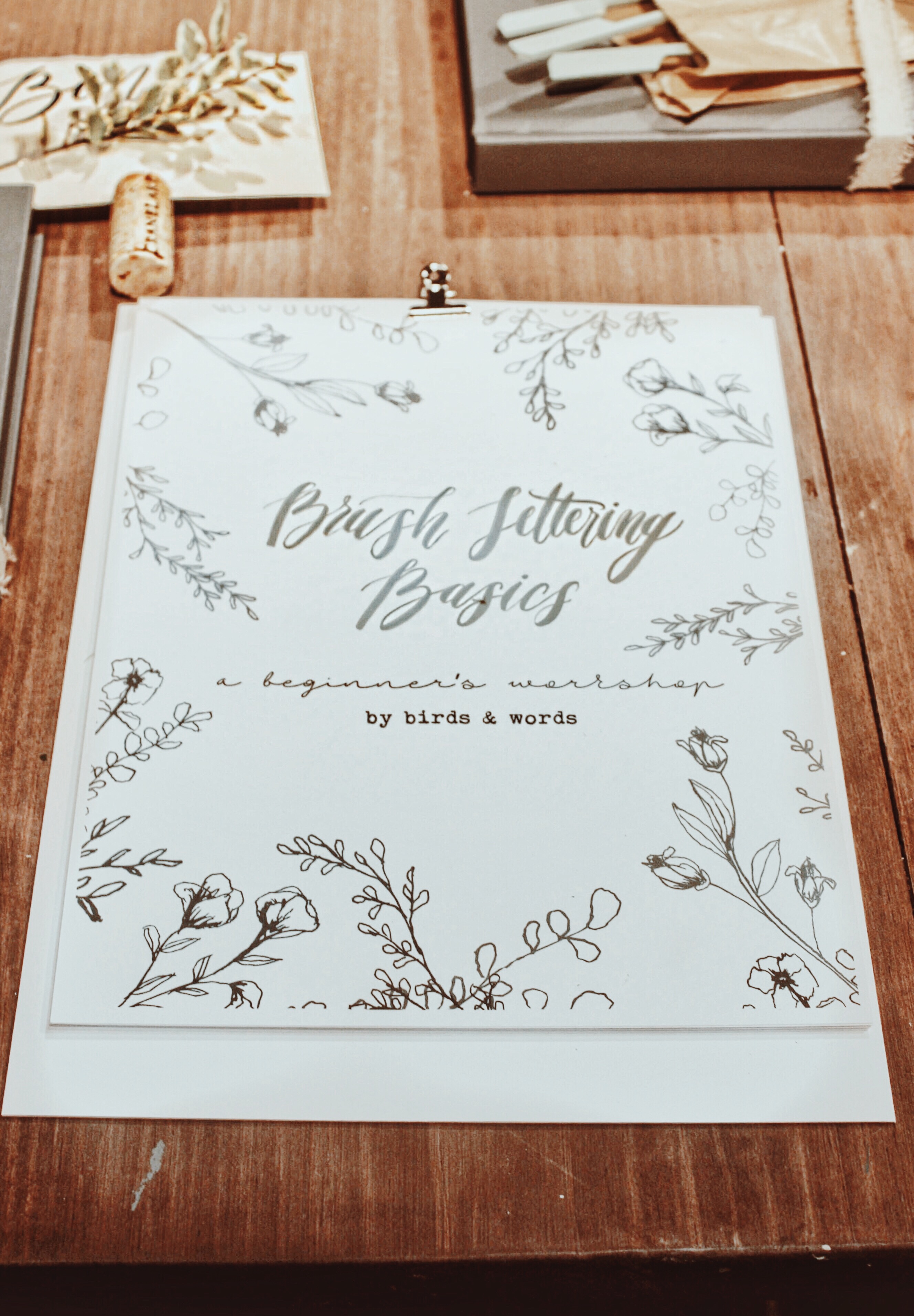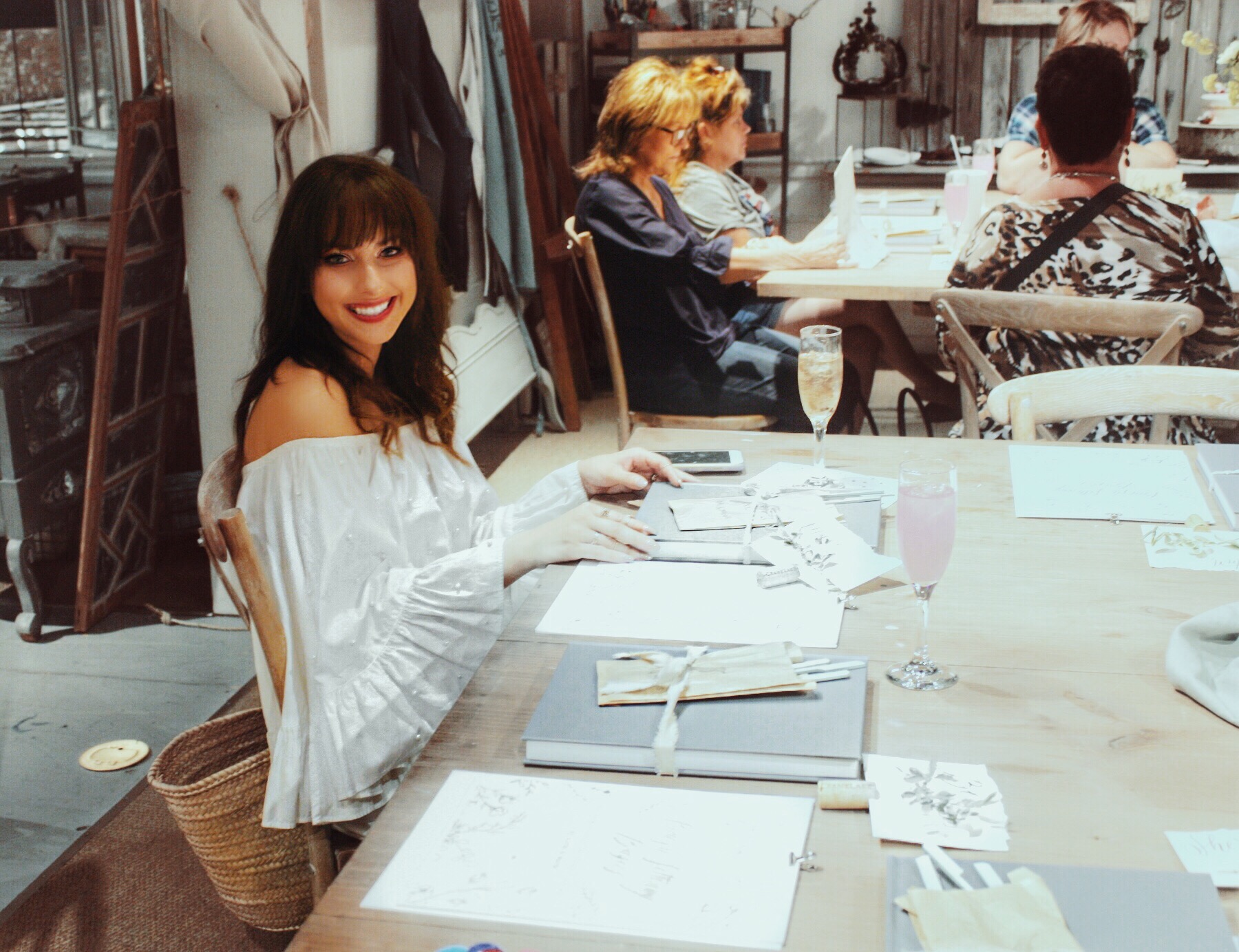 I hope this post will inspire you to get out of your date night rut, and try something new and creative either with your spouse, partner, as a girls night, or even just a FOR YOURSELF night.