Fun fact, my Dad is a watch collector. He collects and restores watches from eras past, many timepieces are from the 1920's and before. I am genuinely fascinated by the watches he collects and the idea of watches in general. As much as I am enchanted by them, I have never really felt like watches were for me. Having toddler sized wrists, the times that I've purchased watches for myself I've always been disappointed and ended up boxing them away or giving them to friends because they just looked weird.
I always lust over watches I see on Instagram. I love their versatility and aire of class, but I was just so unsure about trying another one. When JORD reached out to me about possibly joining forces to do a wood watch campaign and give-away, I thought, "Well why not try again with a brand that truly embodies luxury?". Although I was excited to attempt watch-wearing again with such an incredible brand, I was still a bit apprehensive — expecting the watch to overwhelm me and just not work.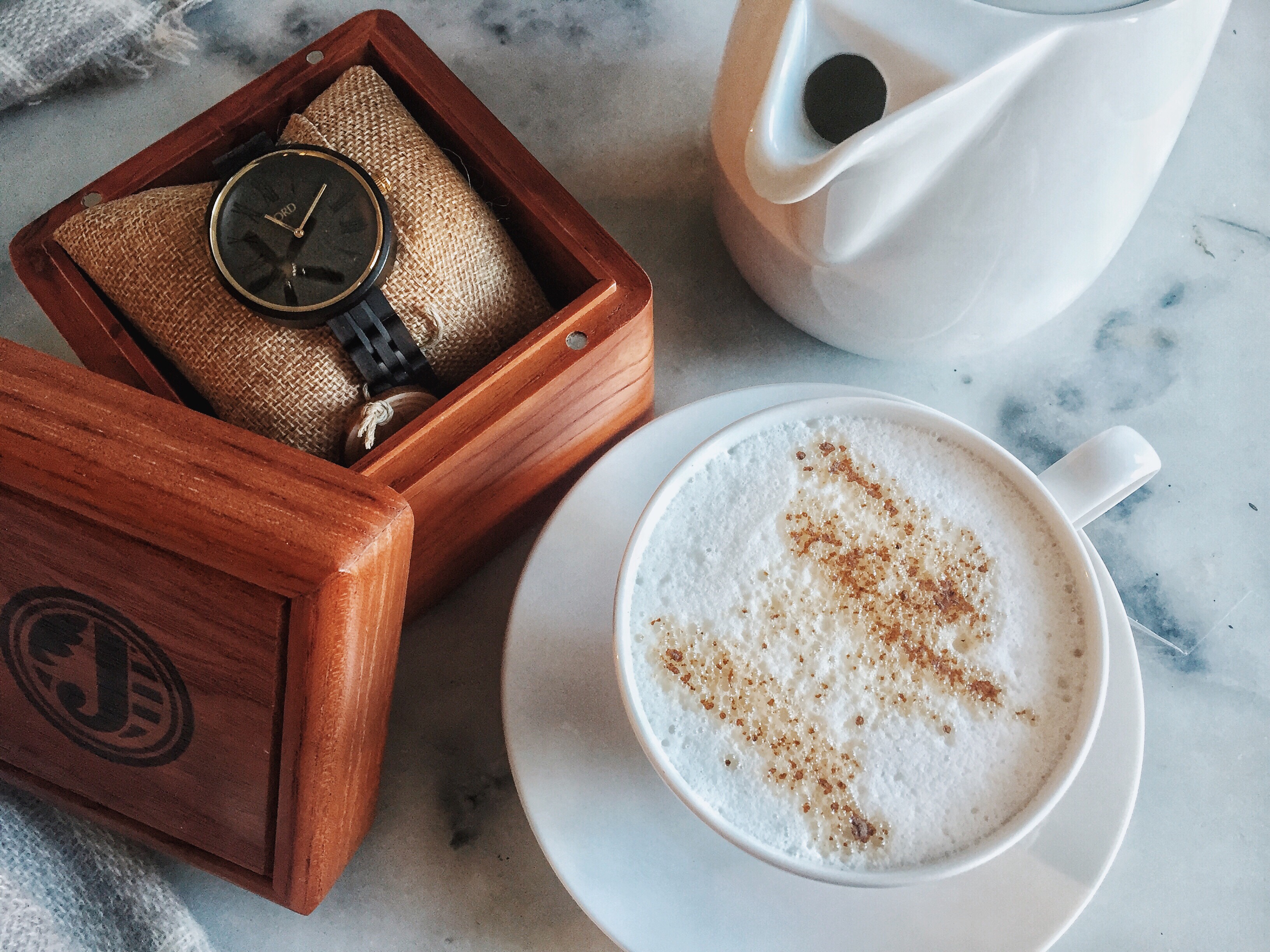 To my shock and excitement, my wood watch came in and it couldn't have fit any better! (It also came in the most gorgeous wooden packaging!) It's so classy, so sleek, and oh-so-stylish. I honestly can't get enough. I've been wearing it on repeat for weeks since I got it. I have been shouting their praises off the rooftop and encouraging people to try JORD watches because they really are different from others I've tried. So, imagine my excitement when I was informed that I get to share a $100 JORD giveaway with Y'all, so you can try out a watch of your very own!  
Find the links below to join in this awesome $100 E-gift card giveaway experience. All entrants will also receive 10% off gift code.  Give-away link here
(Giveaway closes on January 21th at 11:59 pm)
For inspiration on how to style your amazing JORD watch, check out the way I styled mine for a brunch date at Mercat Bistro in Dallas on a very cold and blustery winter day!! Link to my exact Cassia Series watch here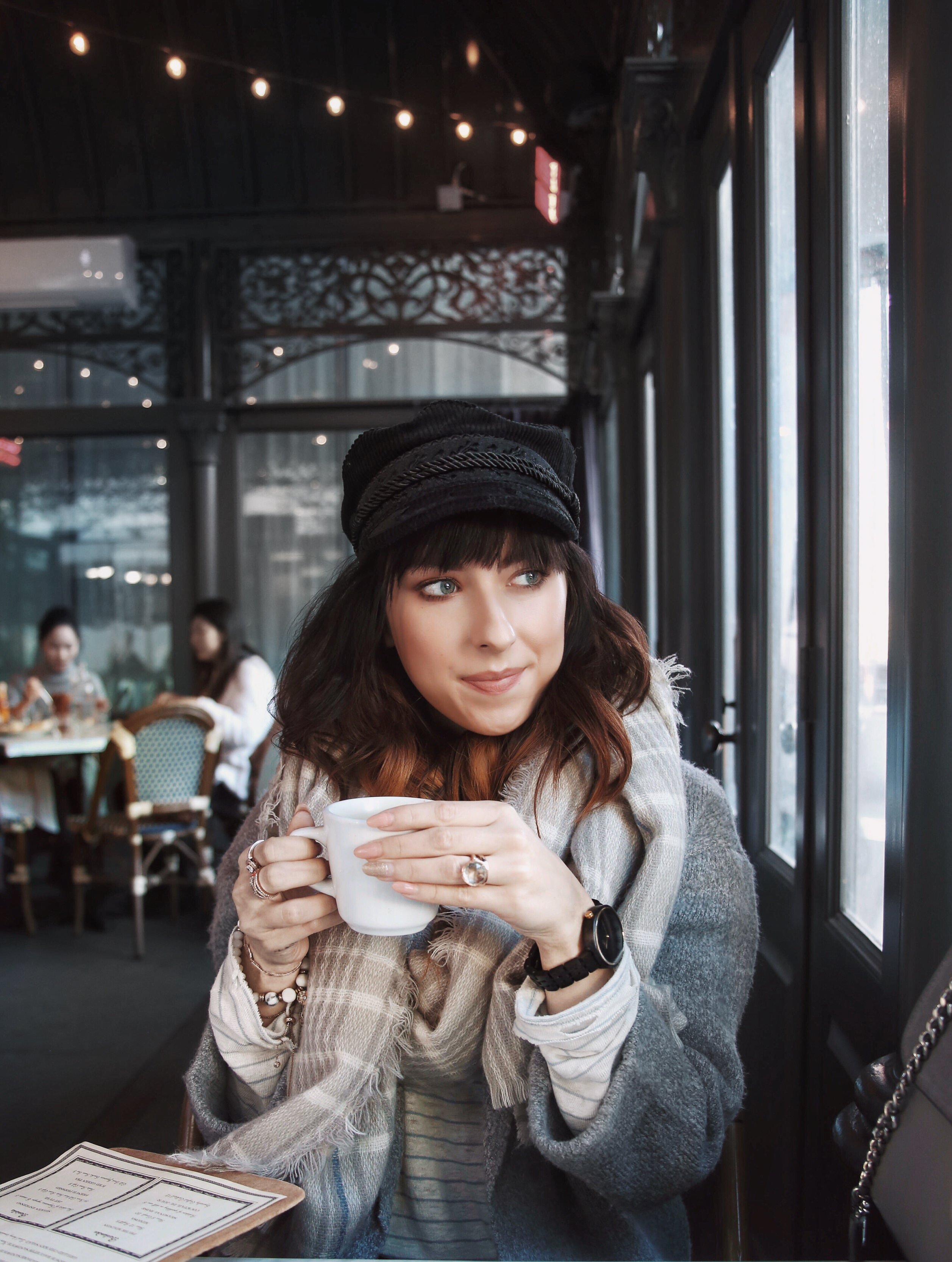 How adorable are this teacup and saucer though?!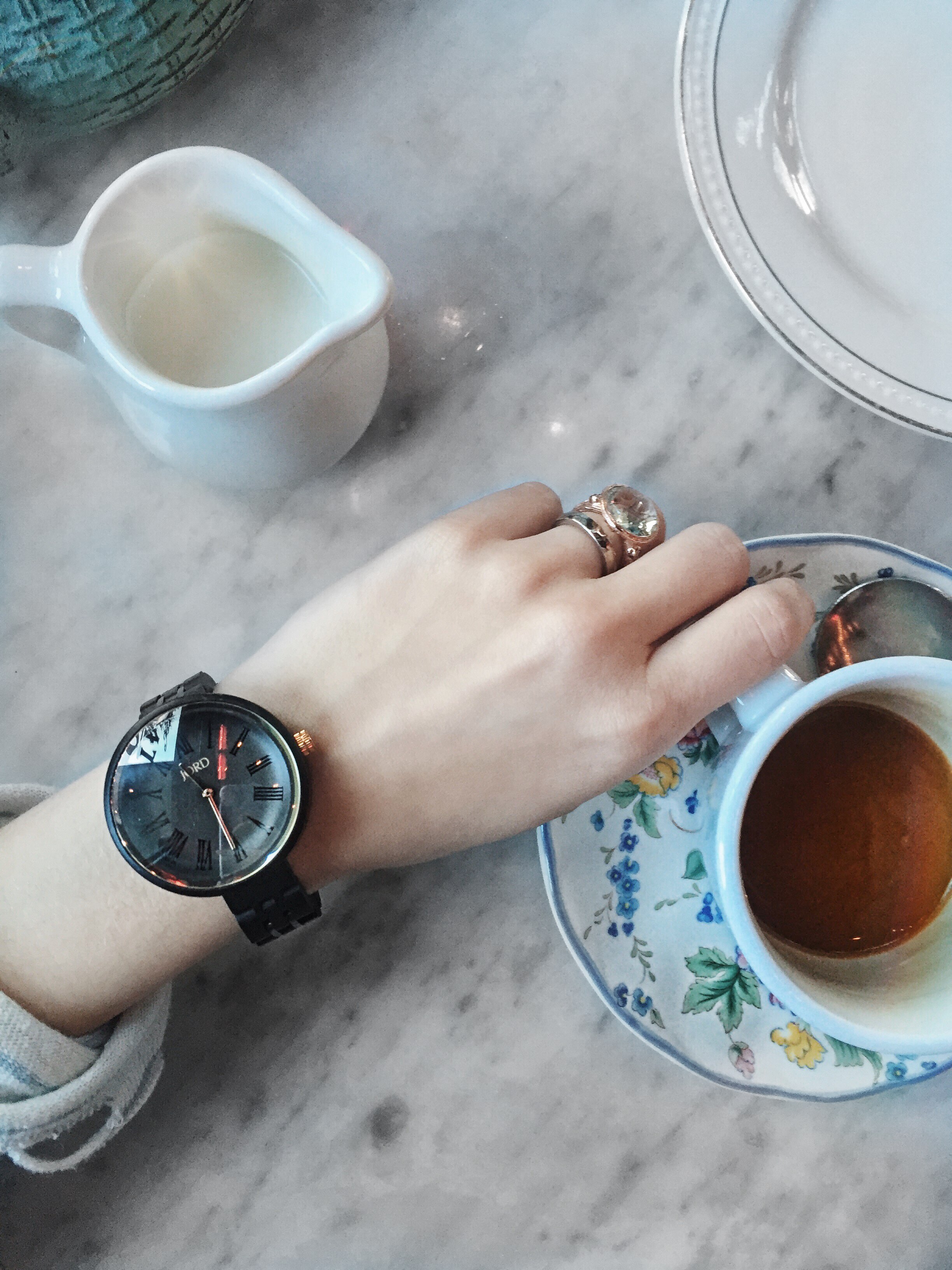 Our tablescape and teapot were so beautiful I couldn't resist taking photos with it all. How seamlessly does my wood watch blend though? It is the perfect accessory for all occasions!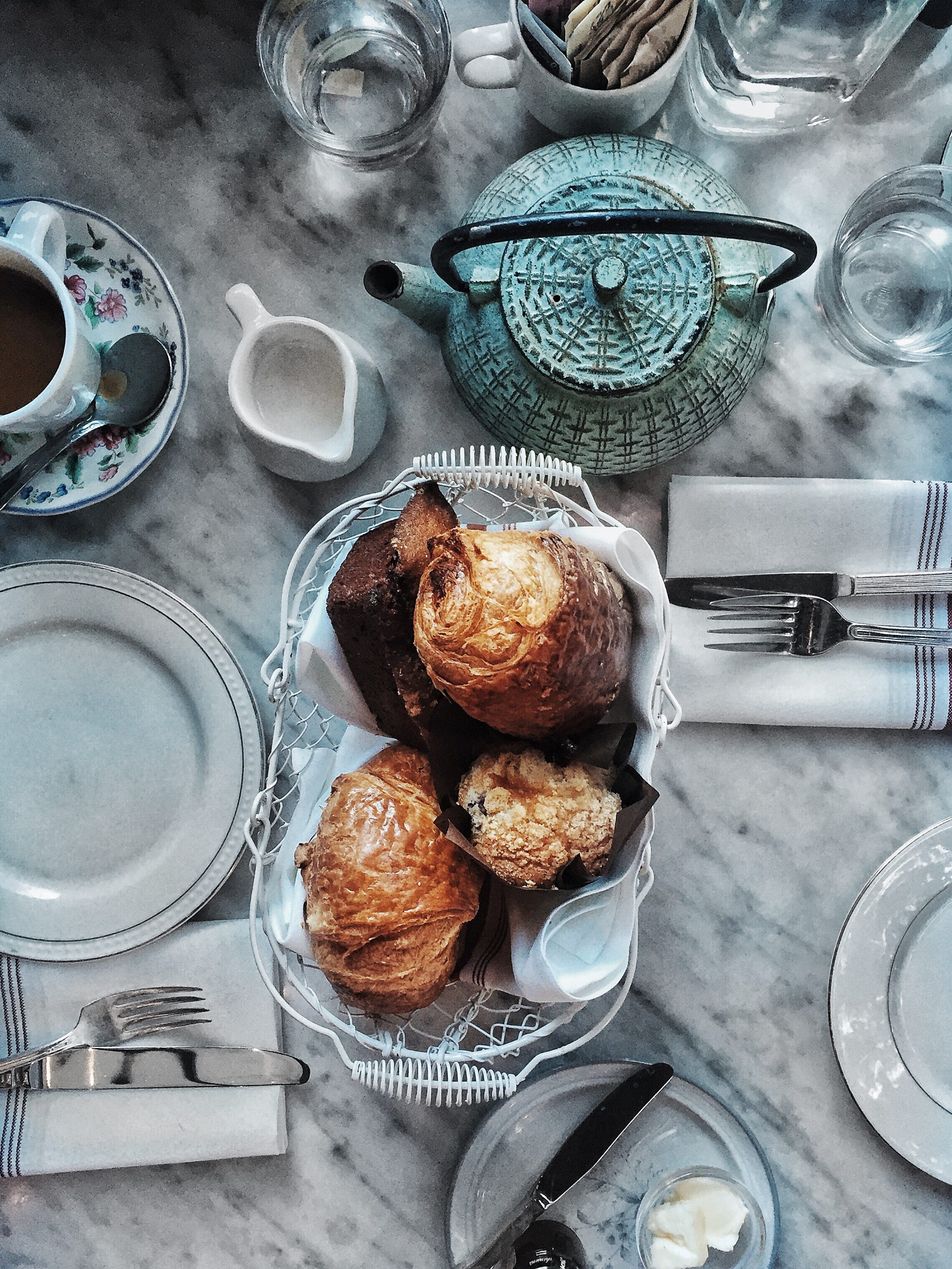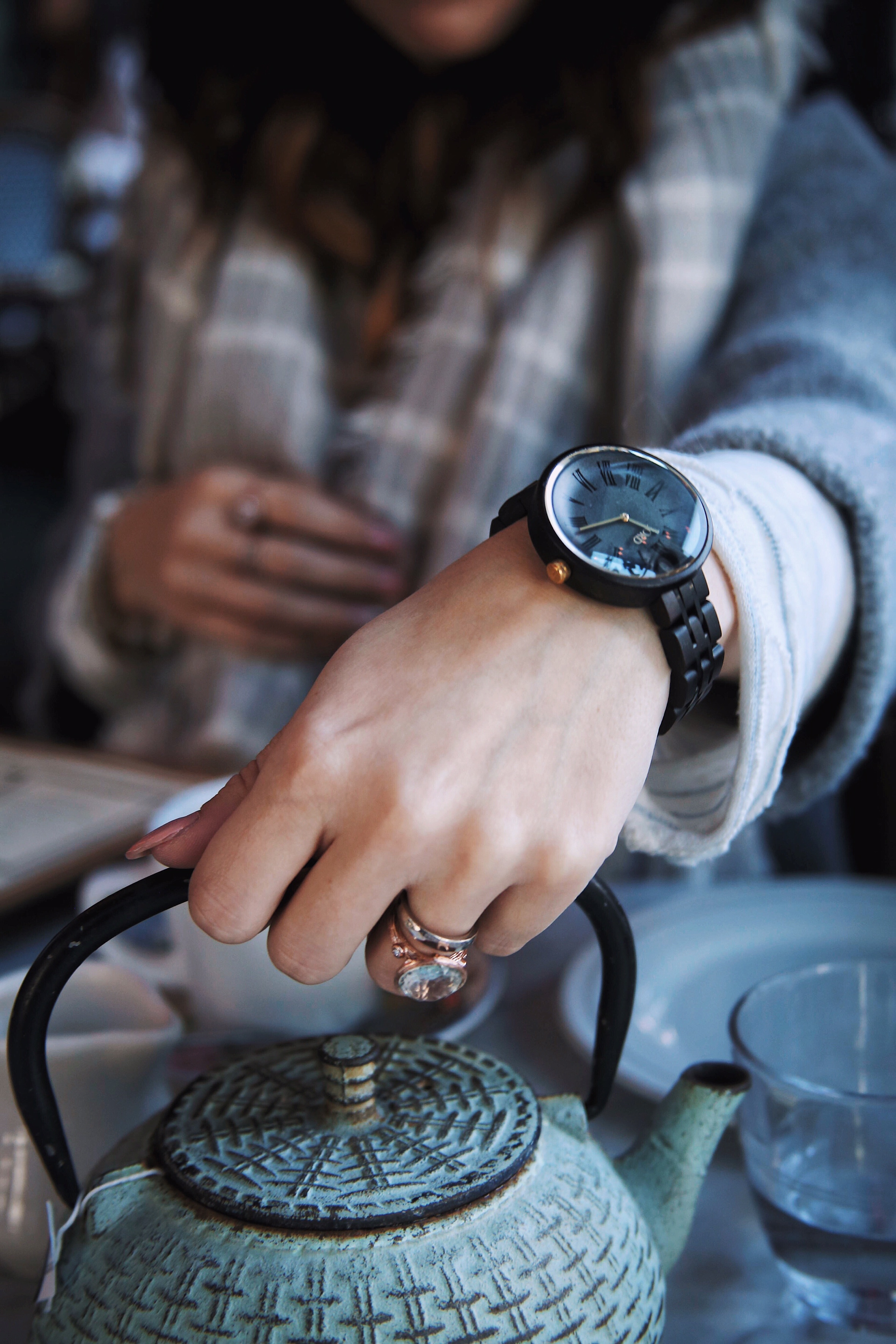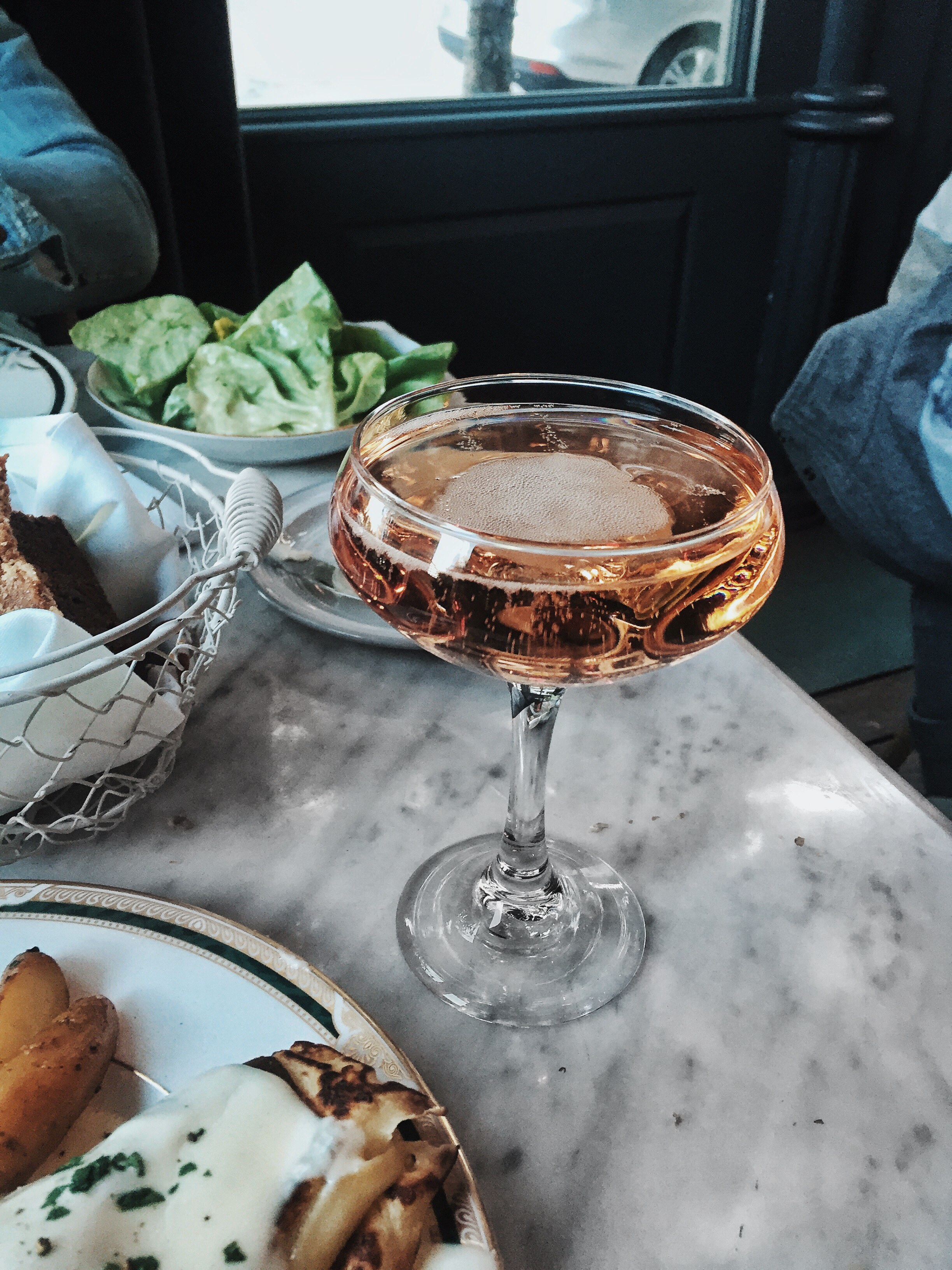 After way too many croissants and a little splash of rose we headed outside into the freezing temps to snap some photos of the gorgeous landscaping and outdoor patio.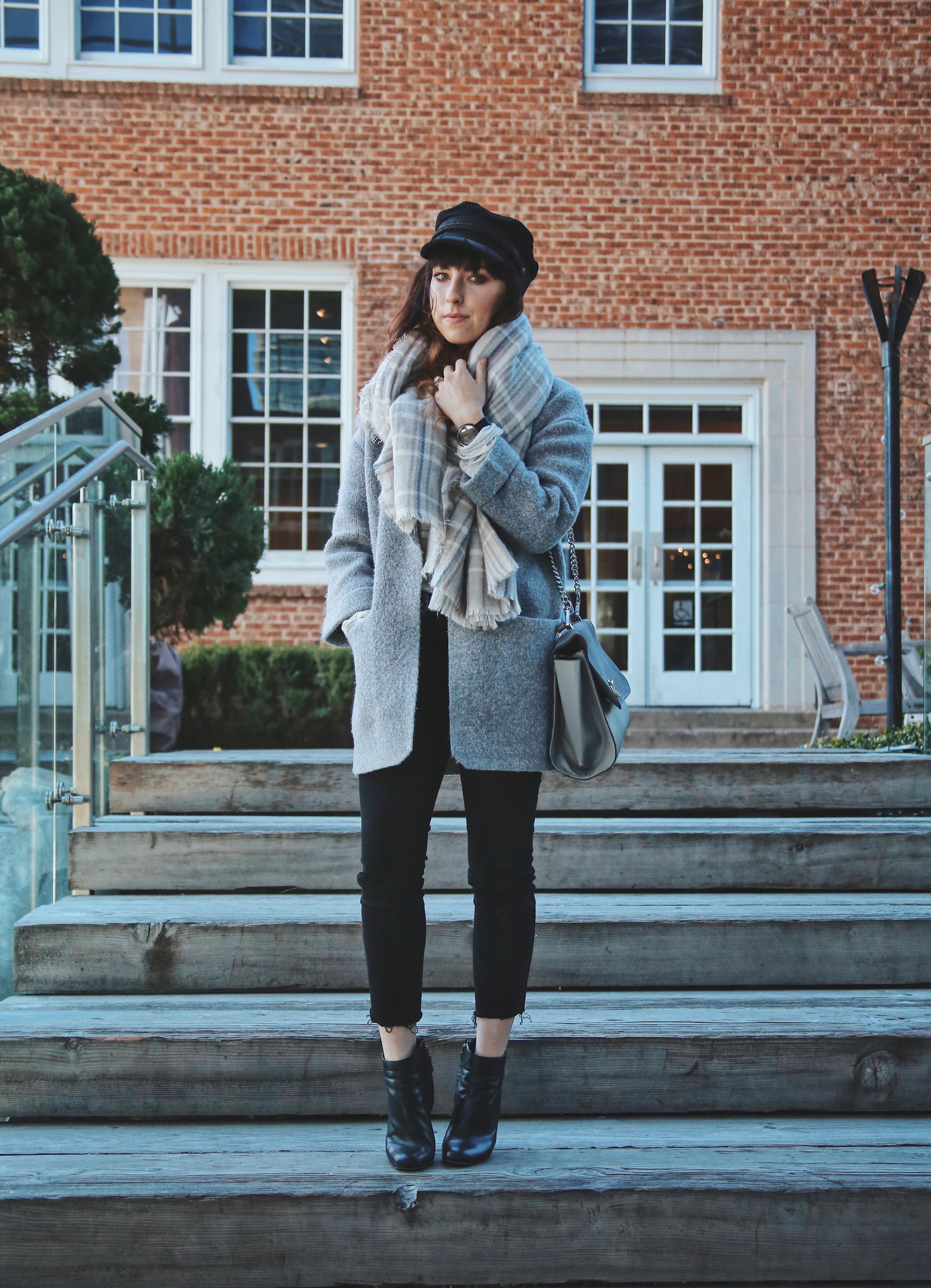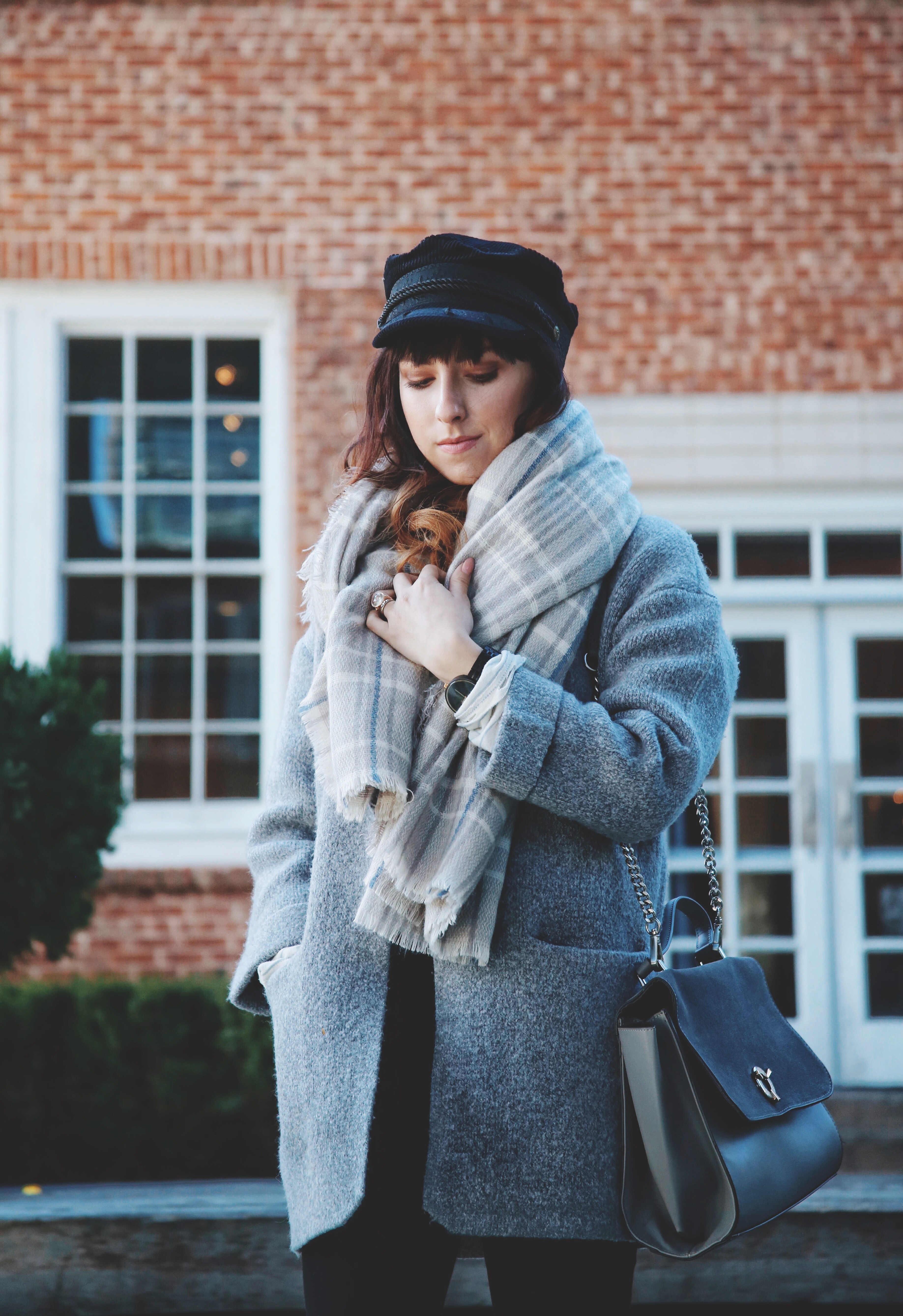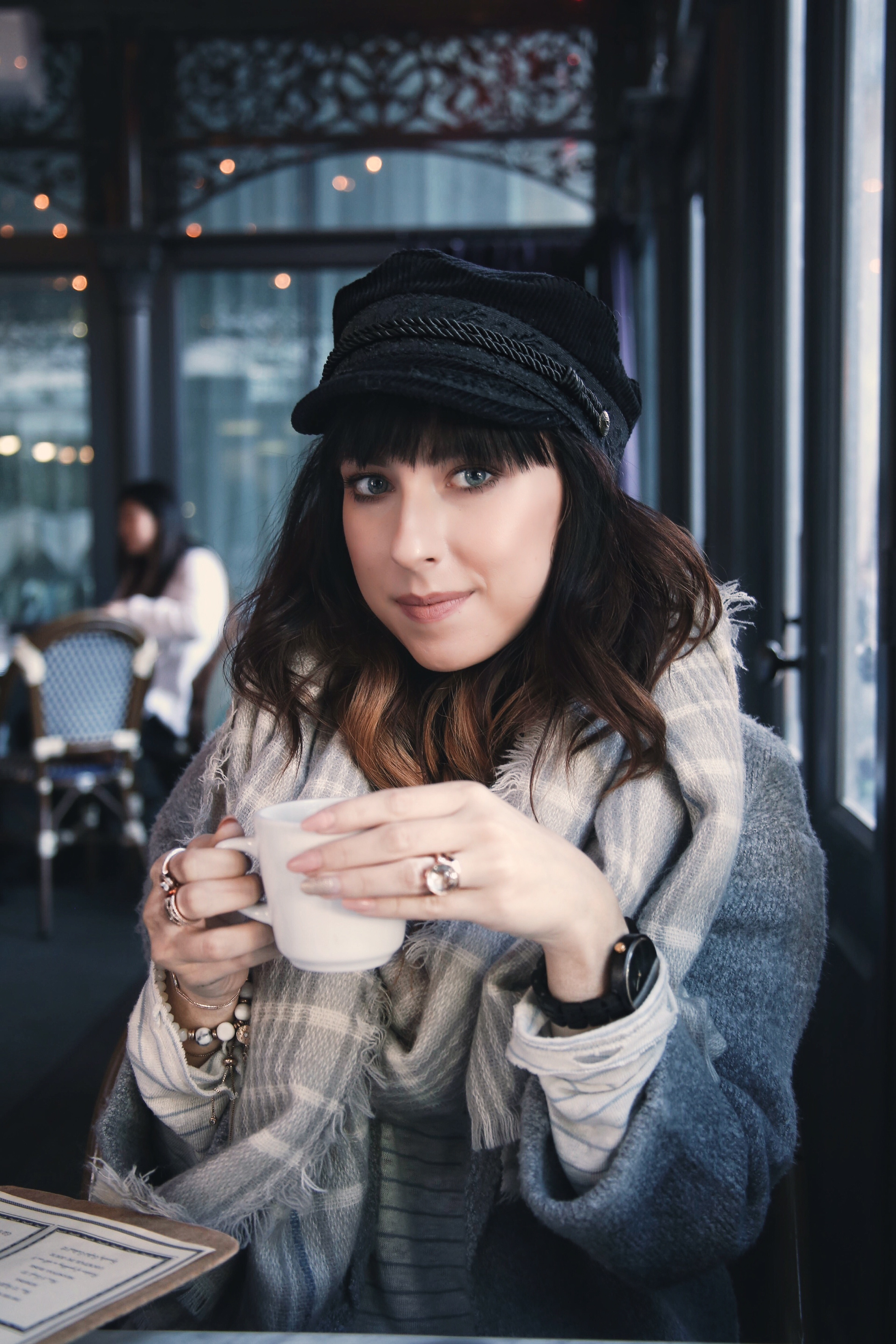 Needless to say, a JORD watch is a classy timepiece that styles so flawlessly with its surroundings and just about any outfit. Happy winning!