When I begin my shopping adventures for autumn, I like to buy an array of layering items more than anything else. Obviously, I have my basics on hand that come out every single year, and then my trend pieces for that season, but practical layering pieces are staples every girl needs ( and most likely needs to replace each year due to wear ). The fall haul I'm talking about is oversized layering tees, a great pair of grey or black denim, not-so-every-day leggings, a classic cut coat, and a winter white item. Easy right? It really is. The perfect fall wardrobe starts with these items, at least in my book. So today I'm going to talk about how to use these oh-so-simple items to create your fall fabulous wardrobe. (links to shop all my outfits or similar garments will be at the base of this post!)
Before I jump into my outfits, I also want to talk about this fabulous DFW based photographer that I was blessed enough to work with on this shoot, Katherine of Katherine Gail Co. I've been seriously oohing and aahing over her photos after stumbling upon her Instagram after a recent trip to Historic Downtown Mckinney (where she is based). It was definitely love at first sight when I saw her photography. I was so excited to get the opportunity to go on a mini photography adventure with her on one very blustery autumn day. She was so easy to work with and I loved that she was really creative with locations and had amazing ideas for our shoot — I love it when a photographer takes creative charge and I get to bring their ideas to life. Every laugh and smile in this shoot was genuine. Everything felt seriously natural. So if you are a DFW based blogger, a stay-at-home mom, graduating senior, or anything in between, you have got to book Katherine Gail Co. for your next photo session!  
The first outfit I'm going to talk about today is my #1 go-to for fall in Texas: an oversized cardigan, printed tee, black jeans, and a great pair of casual boots. You can pretty much never go wrong with jeans and a statement t-shirt. I love mixing up this classic outfit for different seasons. Since fringe and flares are so in right now, I opted to update my staple outfit with some skinny fringe jeans and an oversized cardigan.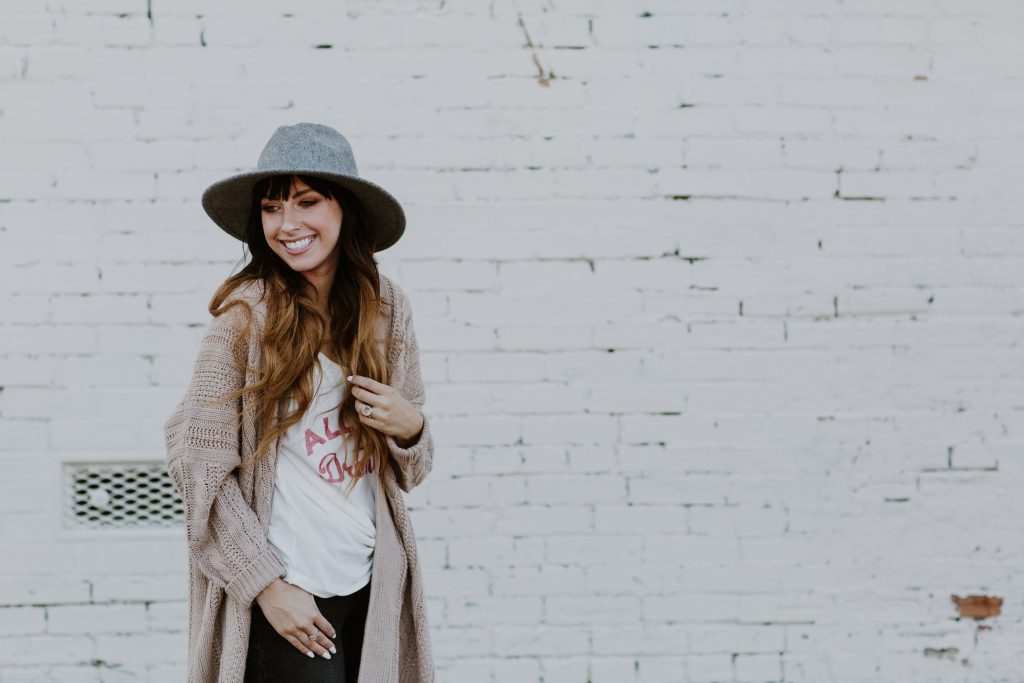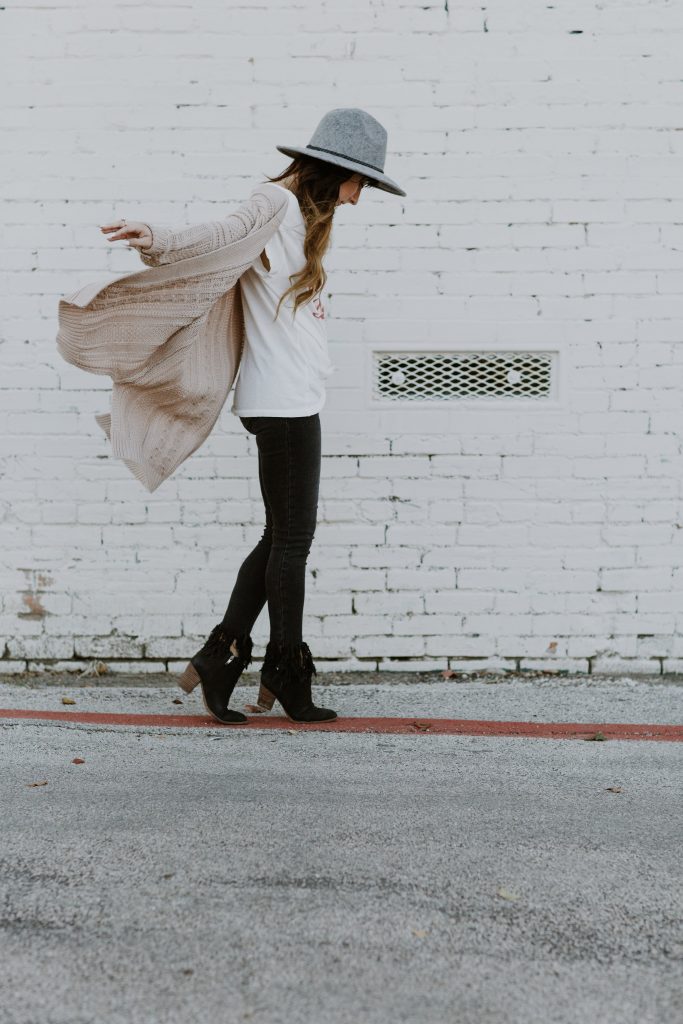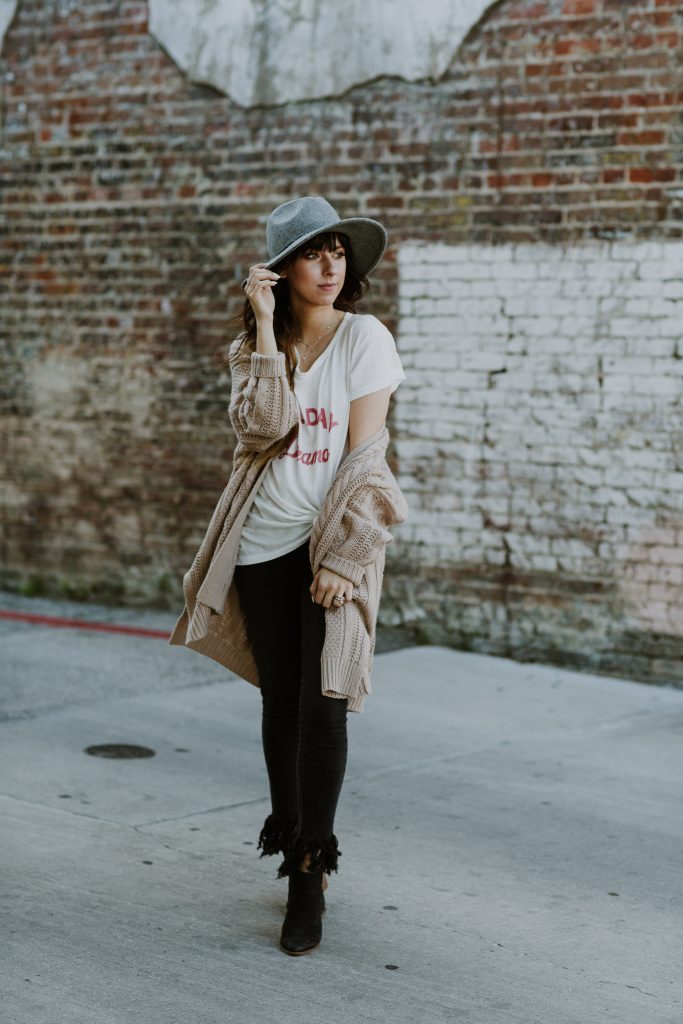 I'm really into relaxed fashion right now. After many years of sequins and high-heels, I've finally learned to take my haphazard sense of style and brand it into my own version of fashion. Since I really love a little sparkle and shine, I added some awesome star printed boots to make this casual chill outfit pop.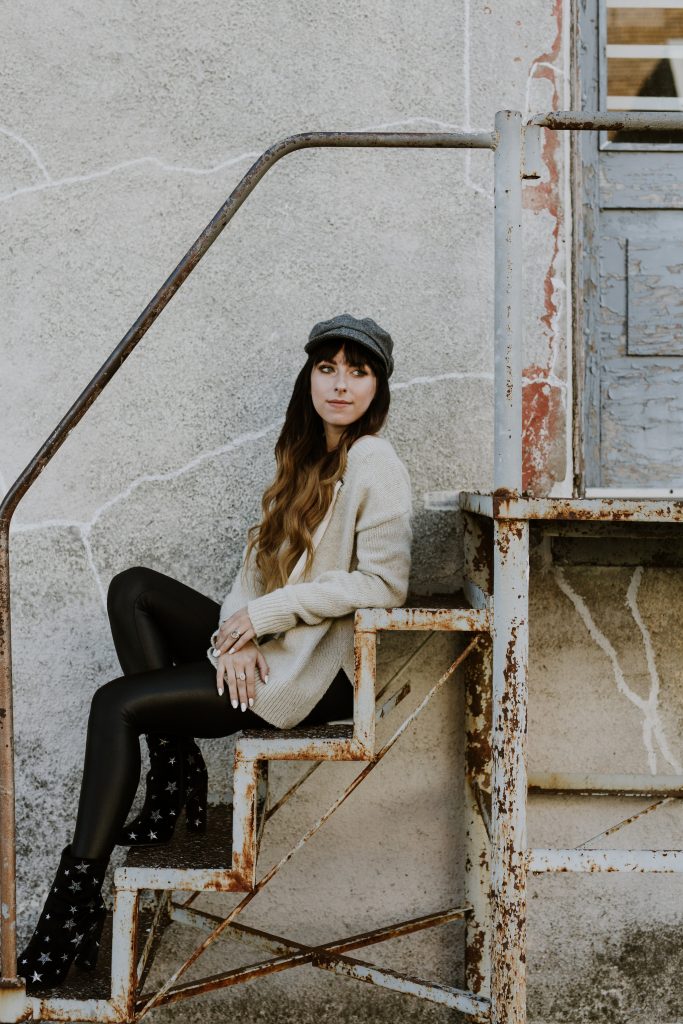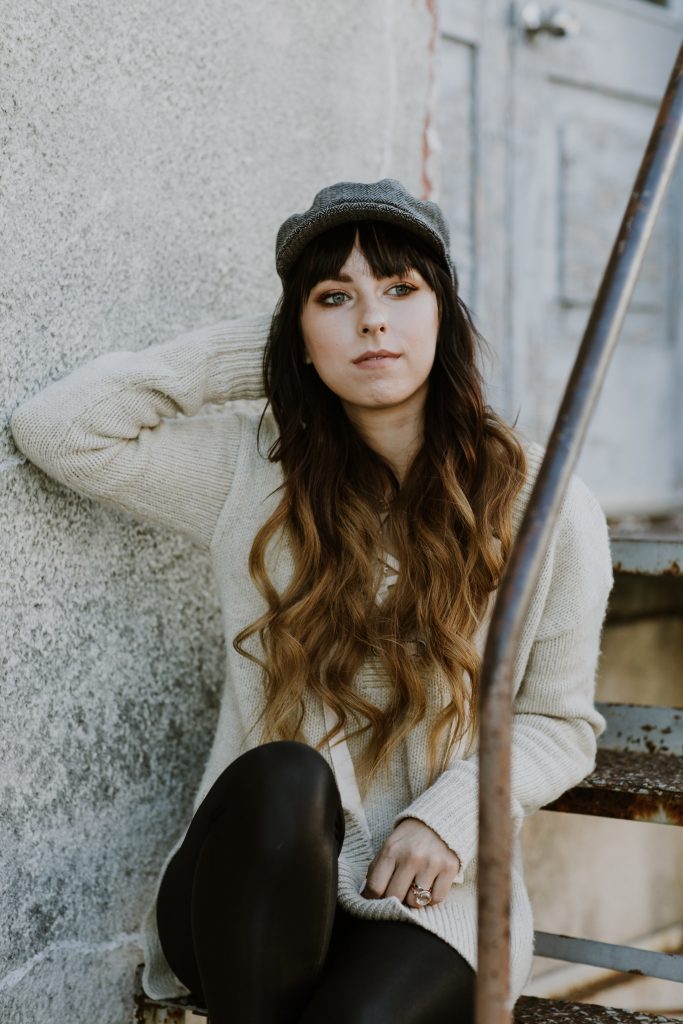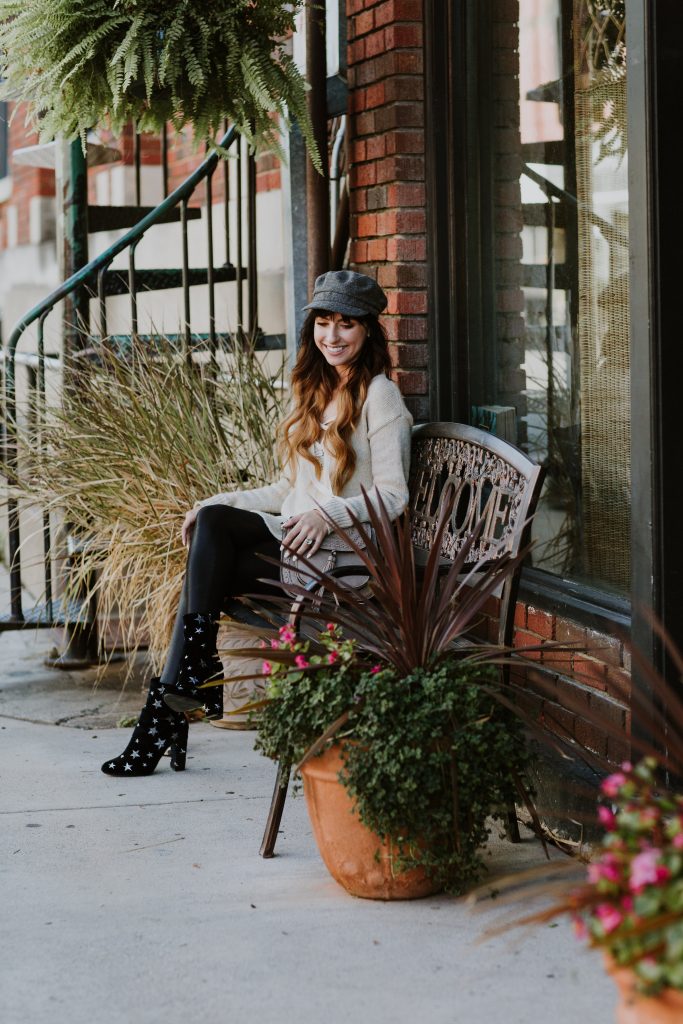 I have been searching high and low for the perfect drop shoulder coat for several years now. The problem I generally run into when looking for coats is the price. They always seem to be just out of grasp for me when it comes to the number on the tag. This year I finally found THE ONE, and believe it or not, it was a friendly price too!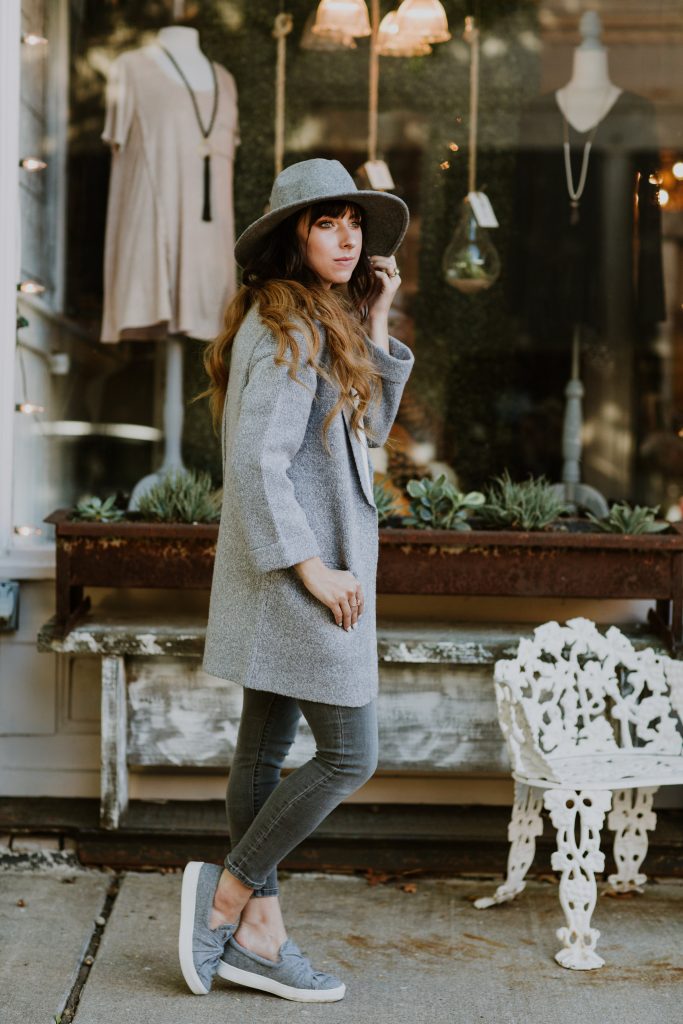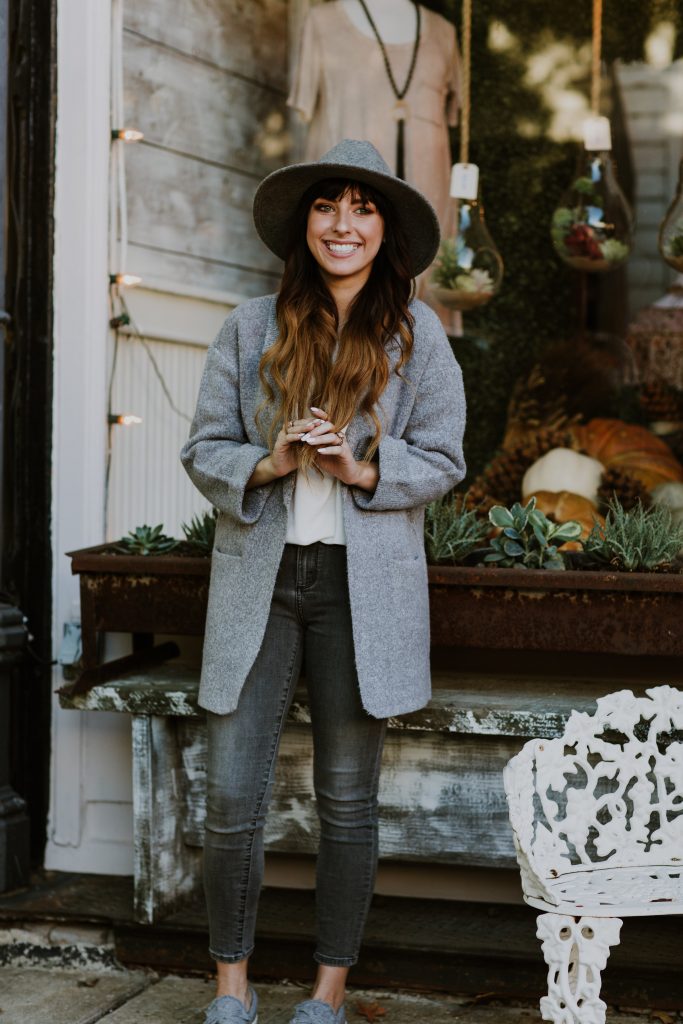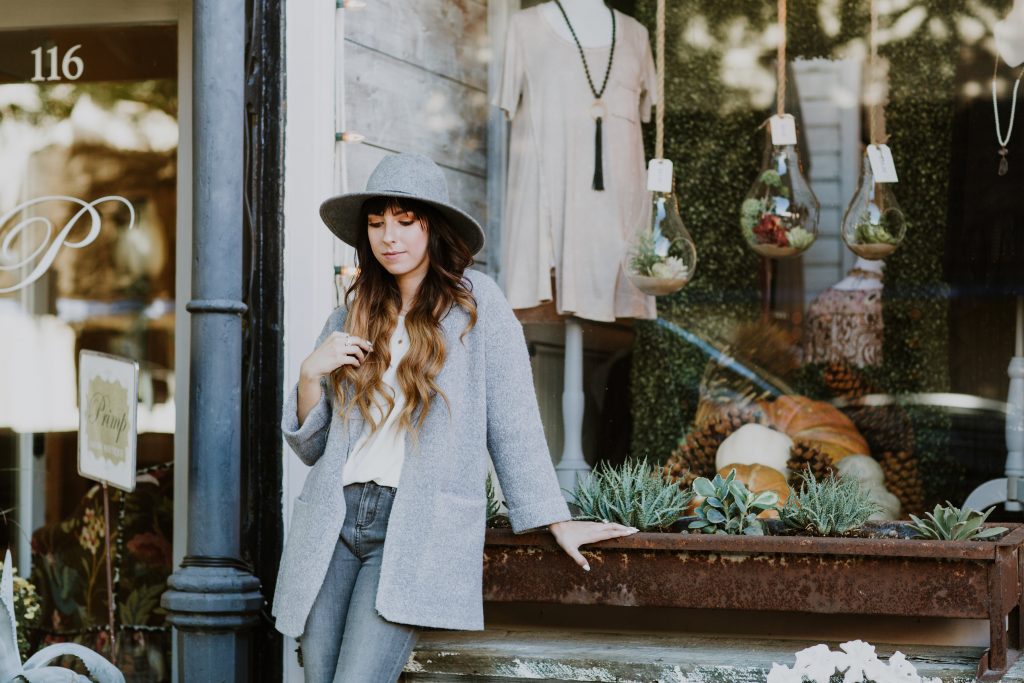 My final outfit takes cues from Free People catalogs and a little bit forest spirit inspired. There is something really enchanting about wearing flowy garments in the winter, especially in pale colors. These days I honestly feel like there is no better statement color than white. Weird right? But think about it, white is an often downplayed or forgotten color in colder temps, and because of that you will automatically stand out in a pearly white outfit of any kind come winter time.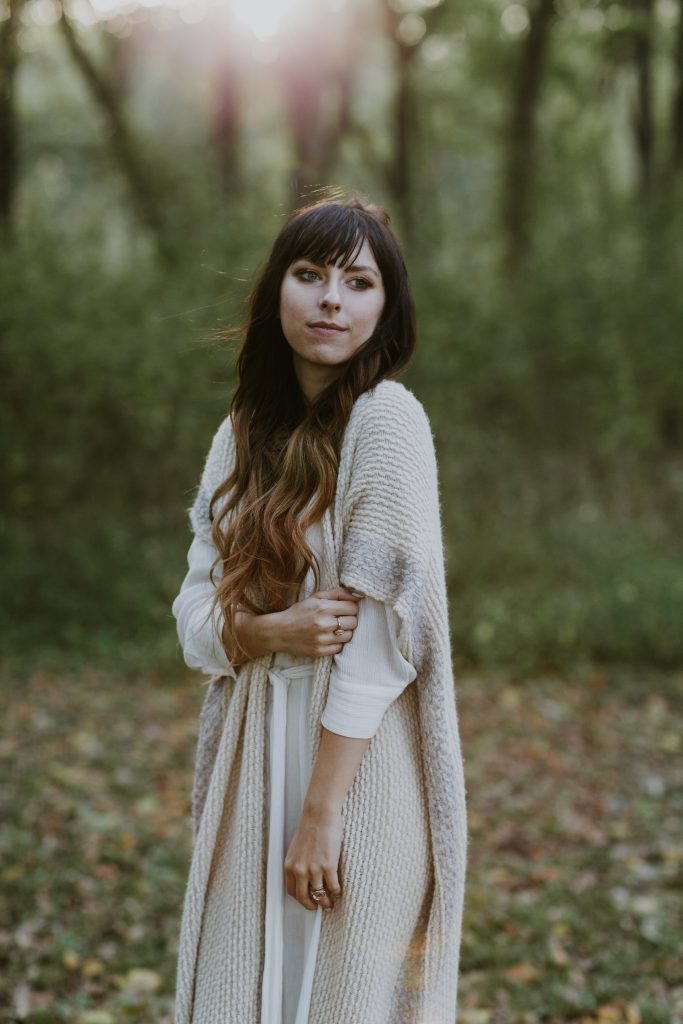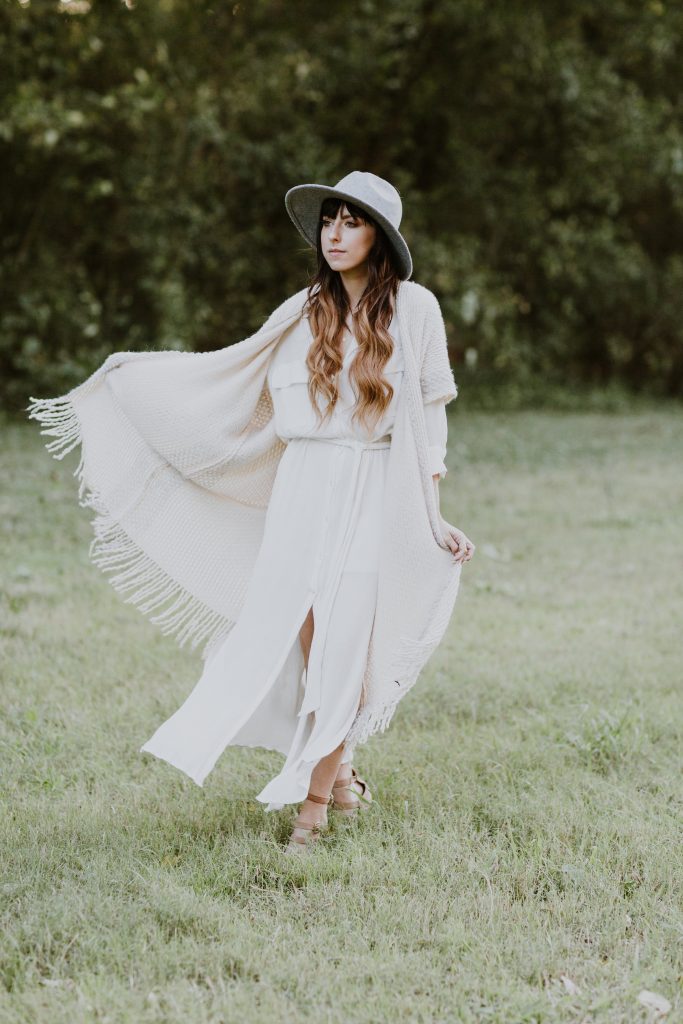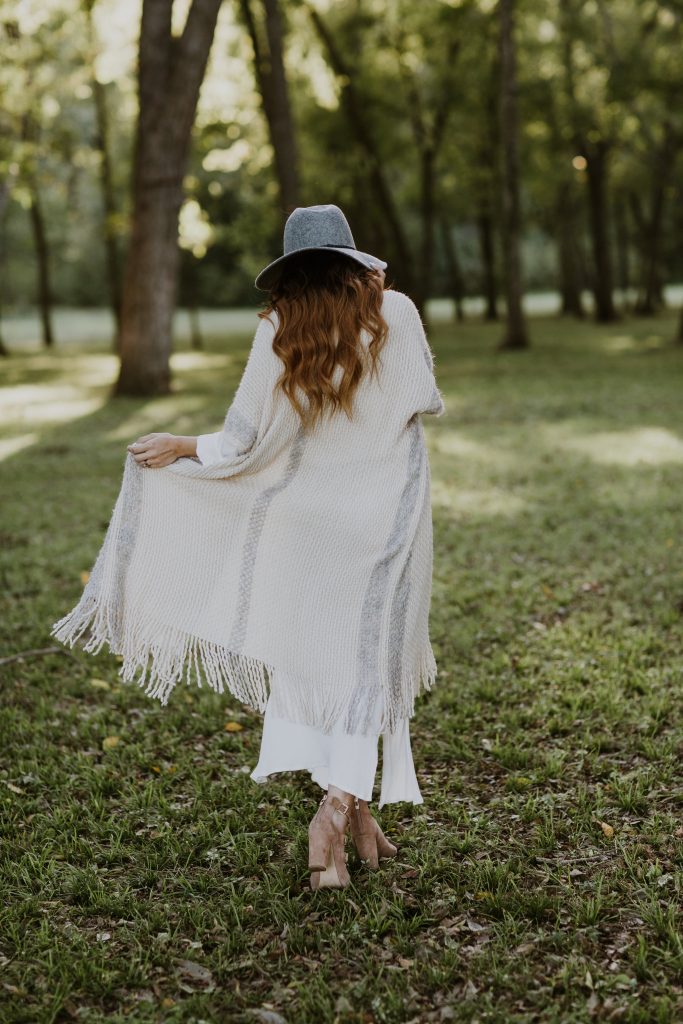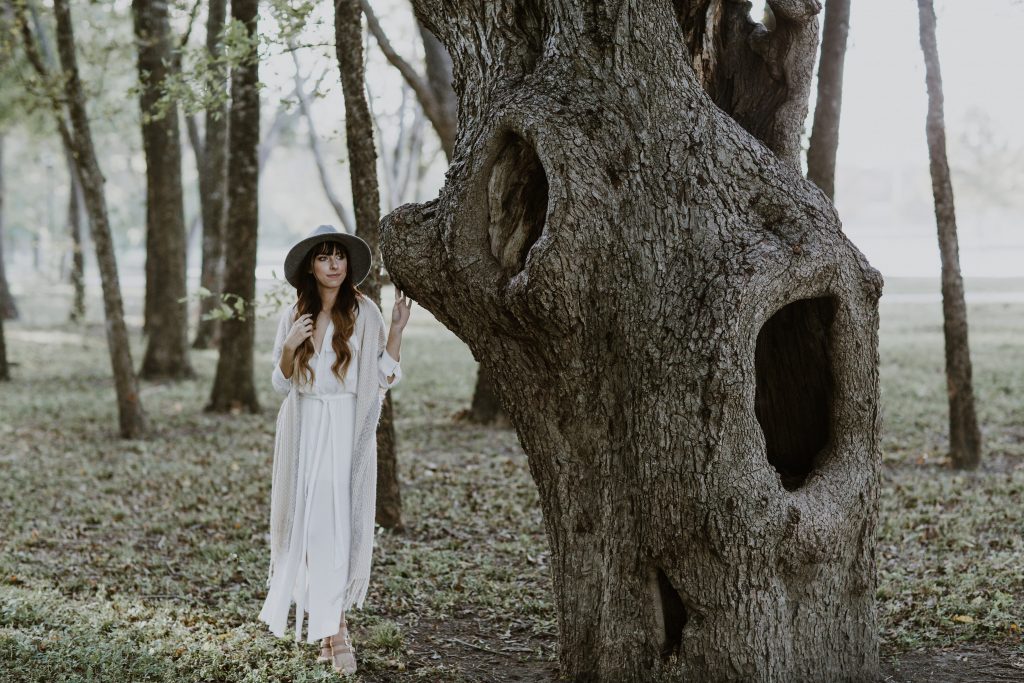 I hope this post inspires you to bring new life to your basics while you're on your own fall haul!