It all started with a message. A little message that said, "Hey, I just thought I'd say you're amazing!". That one short sentence would change my life forever. A teenage me, logging on to the (at the time) hottest, largest, most relevant and influential fashion networking site, Lookbook.nu. Who knew what it would really mean for me. At first I was nervous, this was still in the age of "Don't put photos of yourself online, don't tell anyone your name, or what country you live in." and I was just about to break all those rules — all but one, I came up with an alias, MaryAlice…so creative right?
Anyway, one thing I've always had was confidence in the fact that if I put my mind to something I can achieve it. I was at the point in my life where I was determined to prove I didn't need college to make it in the fashion world, and where better to start than the world's most popular fashion networking site? So I started posting outfit photos, writing a tiny Tumblr blog about menswear, and slowly gained a mini following. I was all about menswear back then, so I mainly used Lookbook to get inspiration for new "articles" for my blog from the popular men's bloggers. And there was this guy, named Ben, from Australia. He was cool and he was REALLY popular.
This super popular guy named Ben happened to see one of my "looks". Y'all, it was really bad, like my fashion sense was so weird back then, but it was unique enough for him to take notice. After a while of posting outfit photos, I got that little short message you saw up there in the first sentence of this post. I was surprised, excited and a little confused. Why me? He's so "famous". But oh well. So I wrote back; I wish I could remember what I wrote back (we lost all of our messages at one point in time). The rest is history.

We talked every single day without fail. Our time zones were massively different. Some mornings I'd wake up at 5am to talk to him, and he'd stay up past 3am just to chat. Somehow he managed to get roses to me every valentine's day, bigger bouquets each year (I still have all the notes that came with my flowers). Like any relationship, especially a long distance one, we had our fair share of ups and downs. Some really bad. Nearing the end of our second year of knowing each other, we had all but stopped talking. New Year's Eve rolled around and Ben and I decided on the spur of the moment that it was time I came to Australia and that we met in person! It was my first time traveling alone, and my first time traveling abroad at 19!
It took a lot of convincing on my parent's side, and I'm still shocked they let me go. So I bought a ticket for the first week of January, hopped on a plane and waited anxiously for almost 24hrs for my flight to land. Once landing, jet-lagged and nervous as could be, I actually walked past Ben in the airport! My first day in Australia was like nothing else! Ben had it all planned out. We went to this beautiful rocky beach where we could walk around and look for sea creatures caught in the rocks as the tide ebbed away. There was a bench on a hilltop overlooking the beach, and we watched the sunset gust in glowing all shades of red and orange. That will probably go down as the most romantic date I've ever had (P.S. it was also my first date!)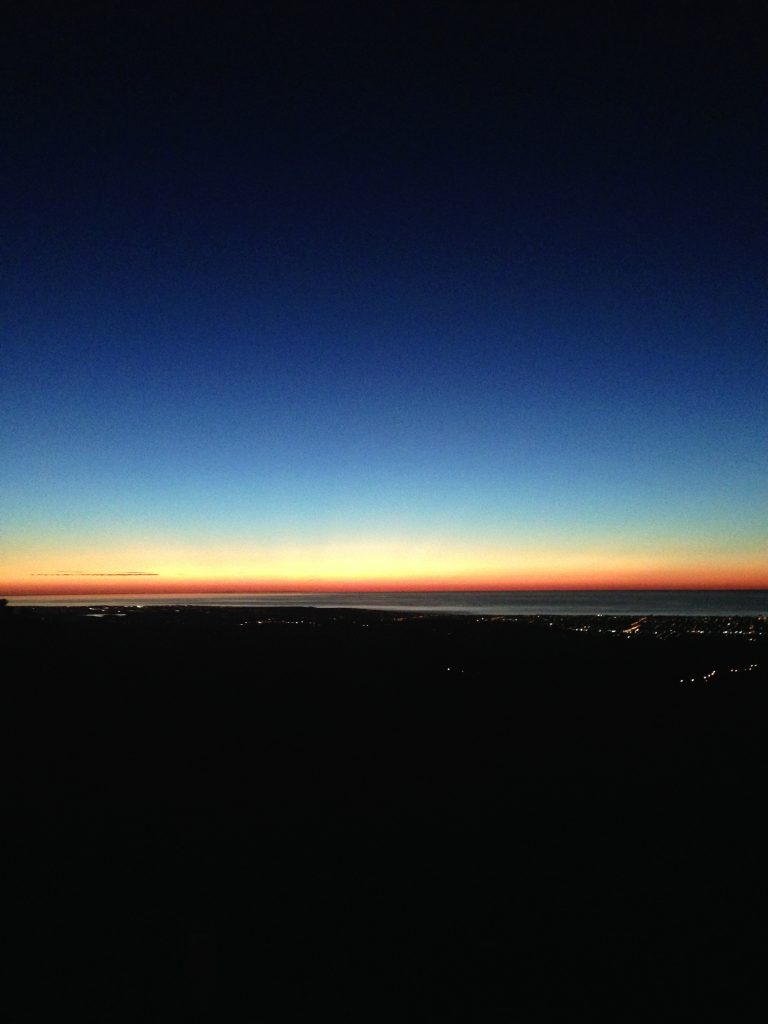 During my high-speed two-week trip to Australia, we beach hopped, picnicked, I met his parents in a bathing suit (I'll never let him live that one down!!), flew to Melbourne, stayed up till 3 am talking while sitting on a river bank, went to this crazy casino with amazing street performers, saw the Australia Day fireworks, and shopped all the thrift stores nearby! I probably made more memories in those short weeks than I could ever put down onto paper — I'm getting all the feels just remembering it! I rescheduled my flights home twice I think haha. I put off leaving for as long as I could. And boy was leaving one of the worst pains I've ever felt in my life. The poor Qantas staff had to help me walk to the plane and carried my bags because I was in such a hysteria.  I definitely thought I'd never see him again, and I just couldn't imagine having to talk to him via video chat again and not face to face anymore. But we made a promise to never miss a single night or evening of video chatting once I was gone, and did we ever keep that promise.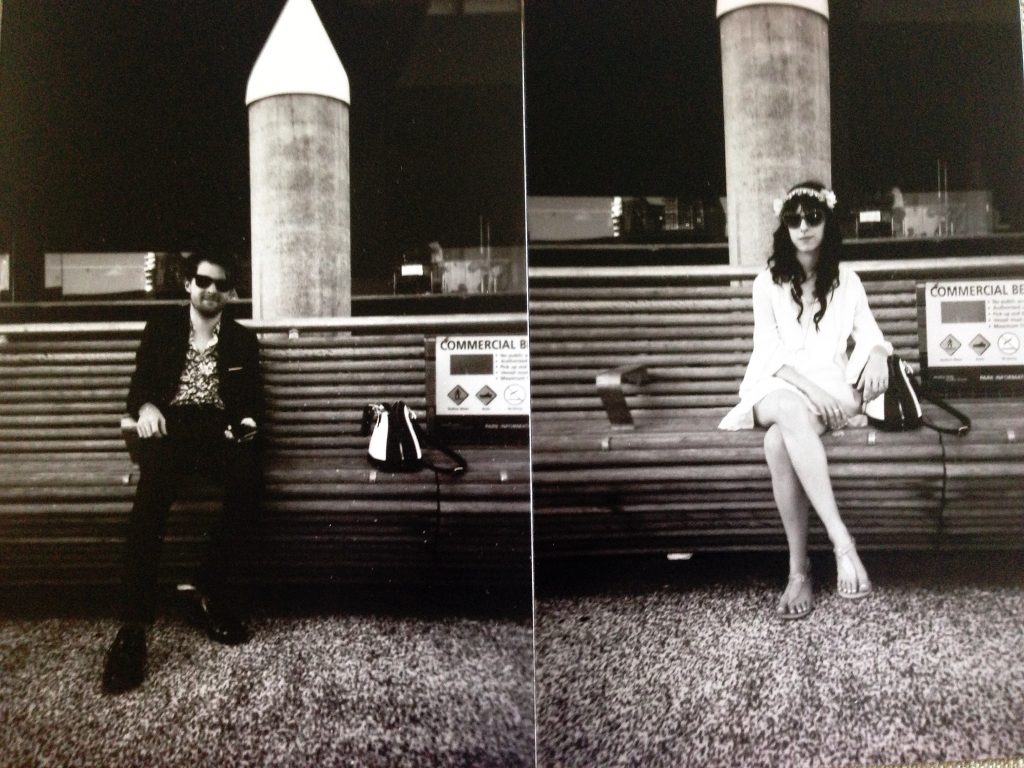 The second my plane landed on American soil, I started planning Ben's visit to Texas, and it was going to be epic. ( I mean I had to outdo all of the amazing dates and experiences he planned for me in Australia). A few months later his plane landed in America for a full month's stay!!! I had planned a full-on Texas experience for Ben. First thing we did was the JFK museum (Ben is obsessed with the 60's), next we drove out to my parents place for him to see some real Texas country, we drove down to Houston and booked the most extensive tour of NASA ( we are both in love with space), we went to Pleasure Pier in Galveston and Ben won the Forrest Gump trivia at Bubba Gump's seafood, we went to the Dr. Pepper museum, we went to all the museums in Fort Worth, and so much more. Our days were filled with never-ending adventure and so many belly laughs — I was blessed enough to not be in between jobs that whole month. But like all good things, that month came to an end. It really felt like the end for me, I thought the world was going to crash and burn around me. I thought for sure, this time, I'd never see him again. I cried for hours at his hotel door the night before he left begging him, making him tell me over and over, that he'd come back to see me again someday and this wasn't goodbye forever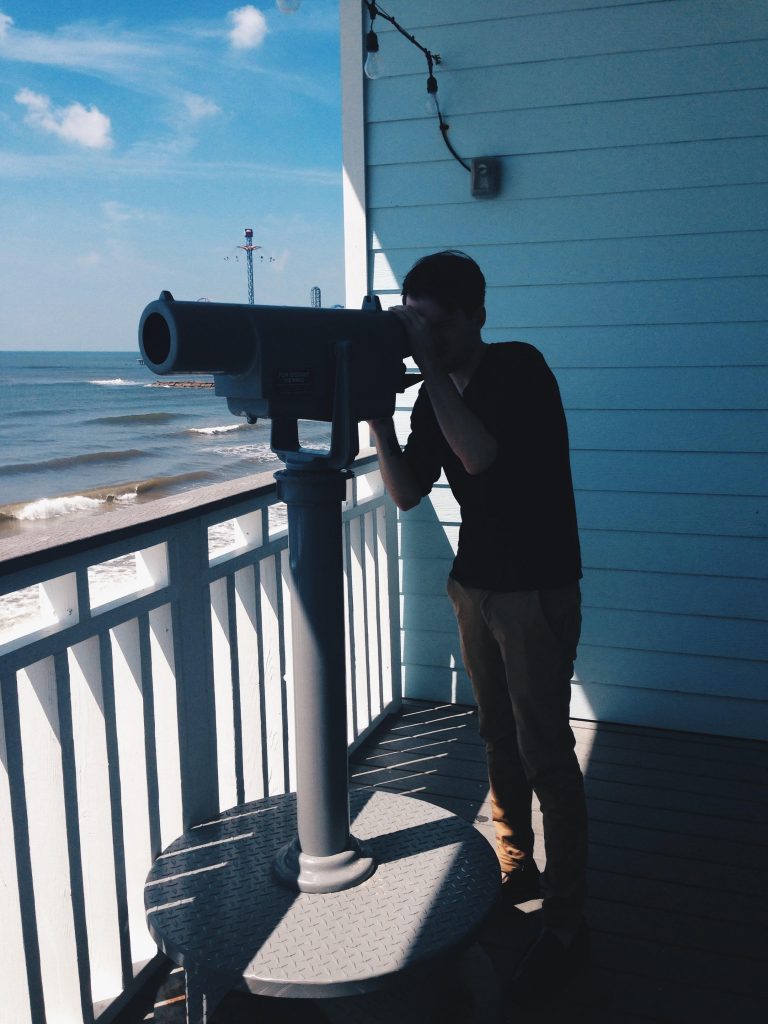 It felt like forever. It felt like the end. It felt like happiness left with him when he got on that plane. I was shattered. Time went on, and we just kept planning when we would come next. But this time, life got in the way, over, and over. Every time we would pick a date for him to come visit, something would happen at work, one of us got deathly ill, and so on. It felt like forever. I felt sure I'd never see him again. Finally 9 months later, we just decided to book him a flight for a short visit. I didn't care how long or short it would be, or what I would have to do with my job to work around it. I just wanted to see him.
Finally, he arrived — the day after valentine's day of all days! Life was so busy, I had just moved into a new apartment, and my job was only about a month old. It was so busy there wasn't time for adventure, we only had the evenings. One evening while watching a movie, we looked at each other and said: "Let's get married". So we did. Two weeks later on March 14th, with a ring I already owned, a dress I'd worn for a fashion event, a suit Ben had designed for his brand, and my parents living room, we had the most perfect wedding. Only 10 people were there. We made scones and had afternoon tea. We baked our wedding cake together. We live-streamed our wedding to his family in Australia. Ben built the backdrop for our ceremony, and my family pastor and his wife came over to officiate. We took our wedding photos in the muddy rainy woods behind my parent's house with two of my closest friends who happened to be amazing photographers. This wedding, true to us and our style, was an on-the-spot adventure unlike any other, and it couldn't have been more perfect.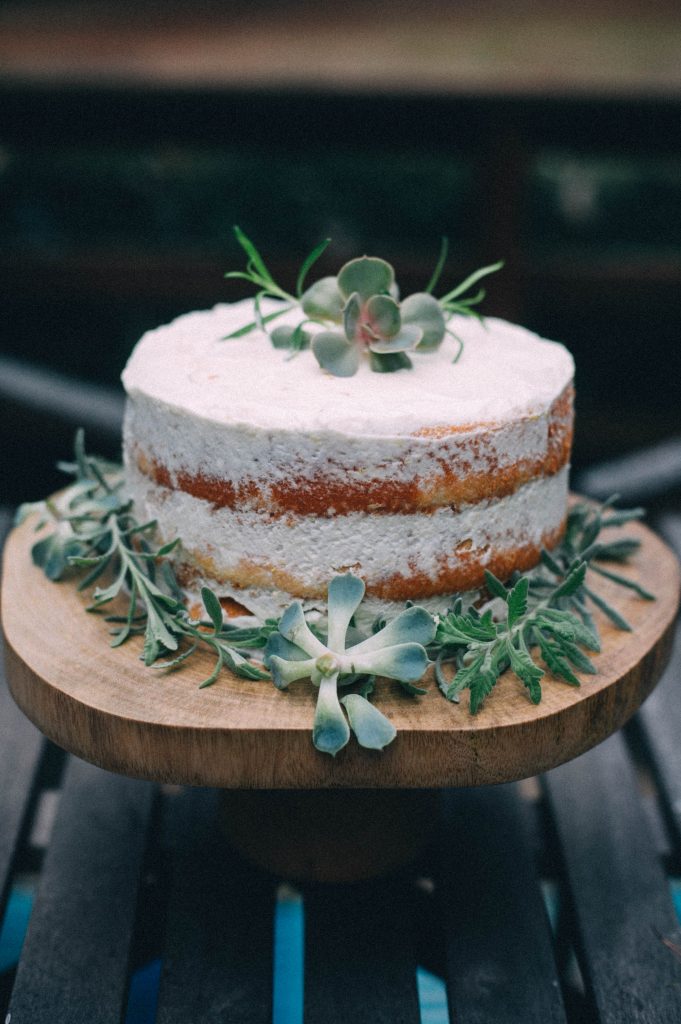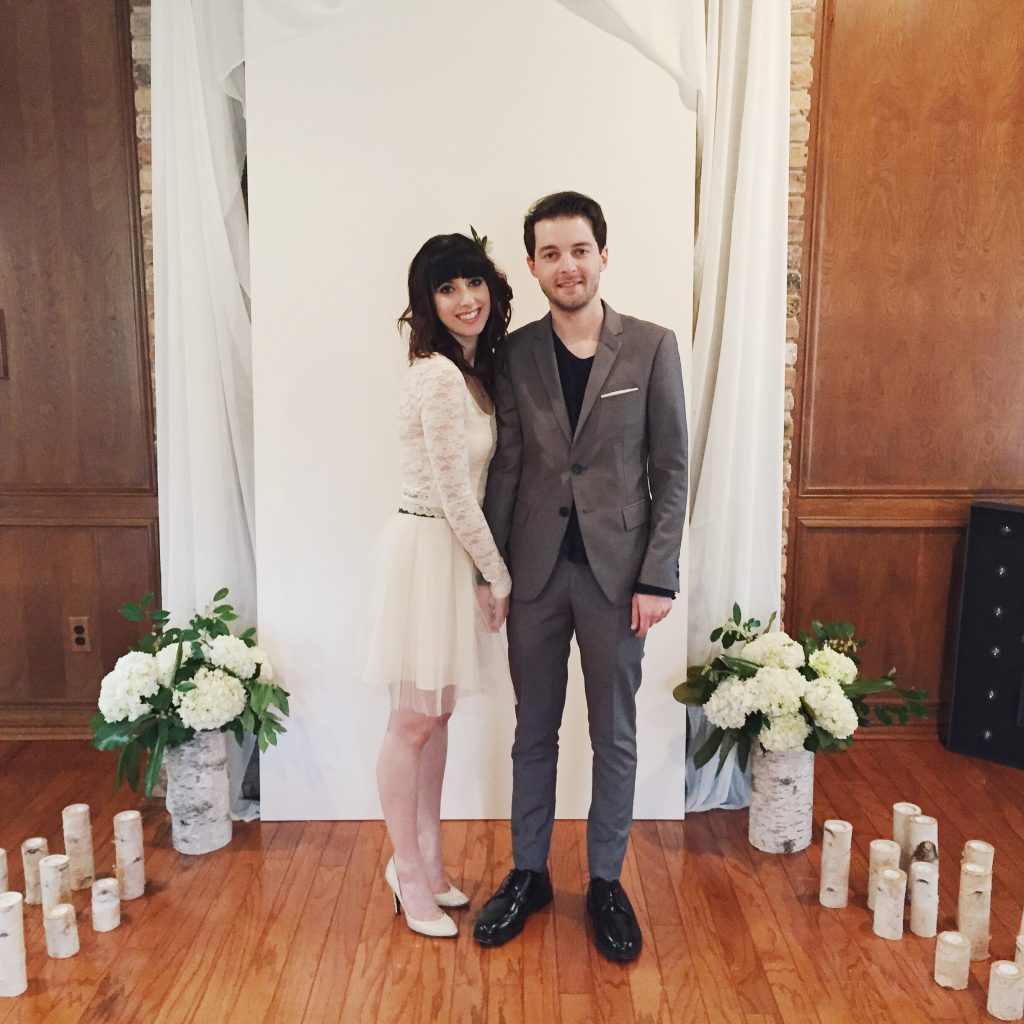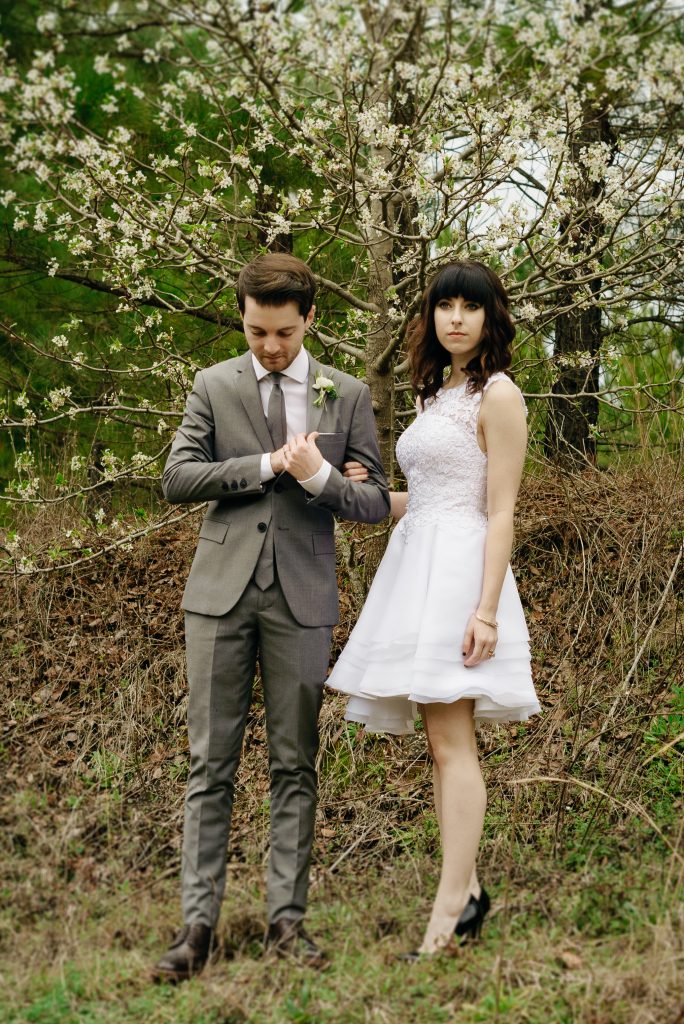 This is our story, the crazy whirlwind story of two kids who met online, got married on a whim and lived happily ever after. Truly. Every day together is an adventure filled with love and laughter. It's crazy to look back at the years we spent talking to each other through a computer screen, and now we sit on the same couch, in the same timezone, laughing and loving on our puppy. This is the story of us, and how one small sentence changed our lives.
Sometimes life comes to you with the biggest surprises. Don't be afraid of spontaneity you never know what kind of happiness it might bring. Take that moment and capture it.