We've all heard the horror stories ( and unfortunately have probably seen the horror photos), pink eye, eyes swollen shut, eyelash baldness, permanent change to the color of your eye,  temporary or permanent blindness, and so much more. Lash extensions, just like lash growth serums, have had a rough time in the media. While the cases are generally rare that any of these terrible side effects happen, they do happen, and it's a scary thought. But, we are women, here, and what's a little pain for beauty? Just kidding, don't go blind trying to be beautiful. Not worth it.
Anyway, to my real point now. Lash extensions have always piqued my interest. As an artist, I find all things makeup and beauty really fascinating, and as a natural blonde, I have always found the idea of non-white eyelashes fabulous. But, like many other people out there, I was way too scared by the possible risks to even consider it. I mean, I'm an artist, I can't risk going blind! So I started small. About a month ago, I decided to try all natural lash tinting ( meaning that the tint used is made from fruit products). That sounded a lot less scary, and I've always been told I have naturally long lashes, so I assumed that would be good enough. It was awesome, I won't lie. I didn't have to wear mascara for about month and a half until my lashes shed. But to be honest, it just wasn't the dramatic change I was picturing.
So I started slowly considering lash extensions, but I was still pretty scared and kept putting it off. Plus, lash extensions are far from cheap, and if they weren't going to work out or were going to blind me, It wasn't happening. So, after several months of consideration and being irritated with my blonde lashes, I decided to take the leap. I found an awesome little salon that had been around for about a year, not too far from me. They had amazing reviews online, had been featured several times on the local news, and seemed over all legit. So I decided to finally take the leap and give it a try. Boy am I glad I did!!!
Dallash's adorable salon seats no more than 4 guests at a time (Including the tanning area), so it made it feel really intimate — which I loved. I felt like the service was genuinely tailored to me since they weren't packed with customers and rushing me out the door. It was sparklingly clean and painted all in shades of light blue and white (my favorites). So I immediately felt calm and welcomed as soon as I walked in. It took about 5 minutes before they were ready for me. Once I lay down in the bed, that's when I  was scared again. "Is it going to hurt?", "Are they going to be poking and prodding me with tweezers?", "what if her hand slips and she stabs me?". Those were all my thoughts as I lay back on the massage style table and the salon owner gently places a blanket over me. Panic set in and I immediately began regretting my decision. Could I just get up and run now? Nonetheless, I persevered through the panic and practiced my breathing as they begin taping off my lower lashes.
To my utter shock and awe, it wasn't painful or uncomfortable in the least. It was actually less annoying feeling than when I got my lashes tinted (but that's another story and another salon). I could barely feel it when she was messing around with my lashes. Honestly, half the time I wondered if she was even doing anything it was so gentle. I couldn't smell any scary adhesive and the tape around my eyes eventually felt totally normal. Once all was said and done ( I totally may have fallen asleep during the extension session it was so painless) and she sat me up to look at my lashes. WOW! I was amazed! It looked so natural and so long and so glam! It looked like my real lashes, but thicker and finally NOT BLONDE!
(Disclaimer, I did have to tint my lashes darker in photoshop on the before so you could actually see them in the photo, and had mascara on my bottom lashes, the after photo  has no lash retouching and no mascara)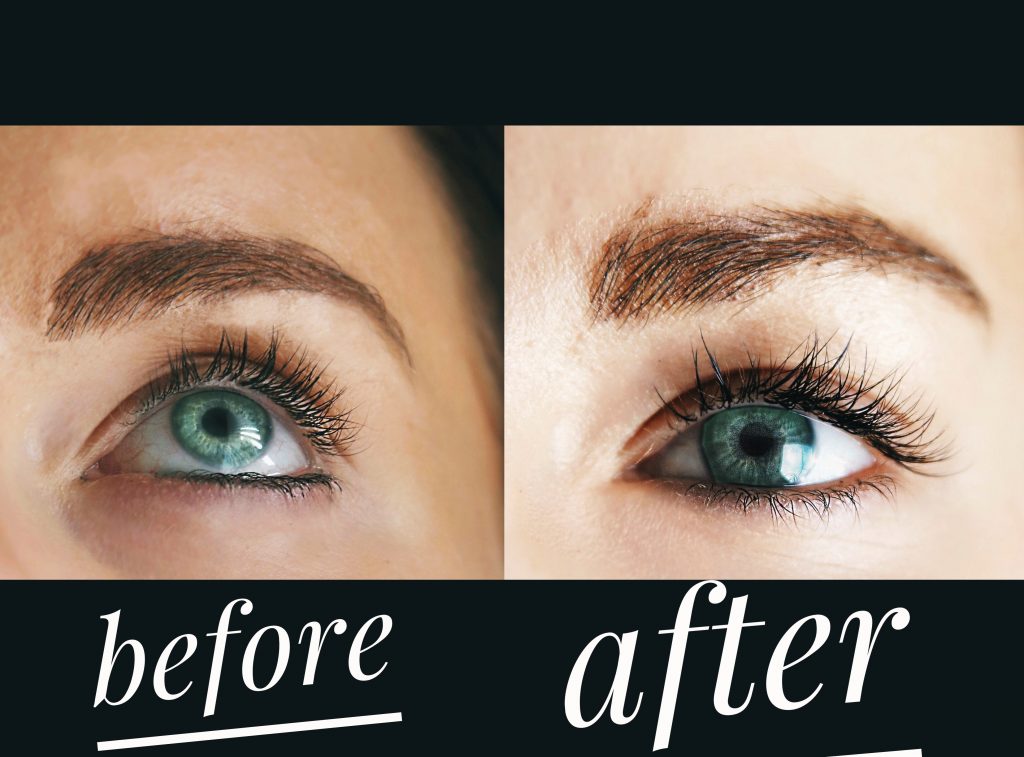 It's been three days since lash installation. I've followed all the rules. No waterproof mascara ( haven't even needed mascara my lashes are so fabulous ), no water or swimming for 48 hours, no oil based makeup removers, and the list goes on. So far I've lost maybe one lash? And I'm pretty sure it was my fault because I accidentally rubbed my eye a little too hard. Other than that, I have nothing bad to say about my lashes and the salon Dallash! I am so happy with my lashes. I can't even feel them on there, but you can sure as heck notice them. I give my experience with Dallash a 10/10. Nothing negative to say. I couldn't be happier! It's amazing to feel so good with no makeup on! 
This experience has not only shortened my morning routine but also given my confidence a huge boost! Sometimes a boost of confidence I just what you need on a hard week! Sometimes it's okay to treat yourself, and sometimes it's a great way to bottle up a little bit of happiness!
confidence a huge boost! Sometimes a boost of confidence is just what you need on a hard week! Sometimes it's okay to treat yourself, and sometimes it's a great way to bottle up a little bit of happiness!