There are so many great things about living in Dallas. I love this beautiful city, and it really is beautiful — Fun fact, did you know Dallas won the World's Most Beautiful Skyline award via people's choice on NBC's 2014 poll?–. I could go on for hours about how magical Dallas looks at night, or our beautiful architecture of homes, the glories of White Rock Lake, and so on; but for the country girl in me, living in the concrete jungle can get a little overwhelming. Something else that's really great about Dallas, (that the country girl in me really loves) is that we are only about 2 hours drive away from the beautiful Piney Woods of East Texas and some really glorious state parks in Oklahoma.
Oklahoma often gets a bad wrap from Texans. Possibly because the first thing you see when crossing the Texas/Oklahoma border is the world's largest casino, haha. But just a few hours past that are some of my favorite natural wonders I've ever seen: Turner Falls and Beavers Bend State Park. There are so many incredible state parks in Oklahoma. So many more than I ever knew of, and I hope to visit them all. But since this is Ben's busiest work-time of the year, we don't get a lot of free time off together for adventures; so when we do, we make the best of it.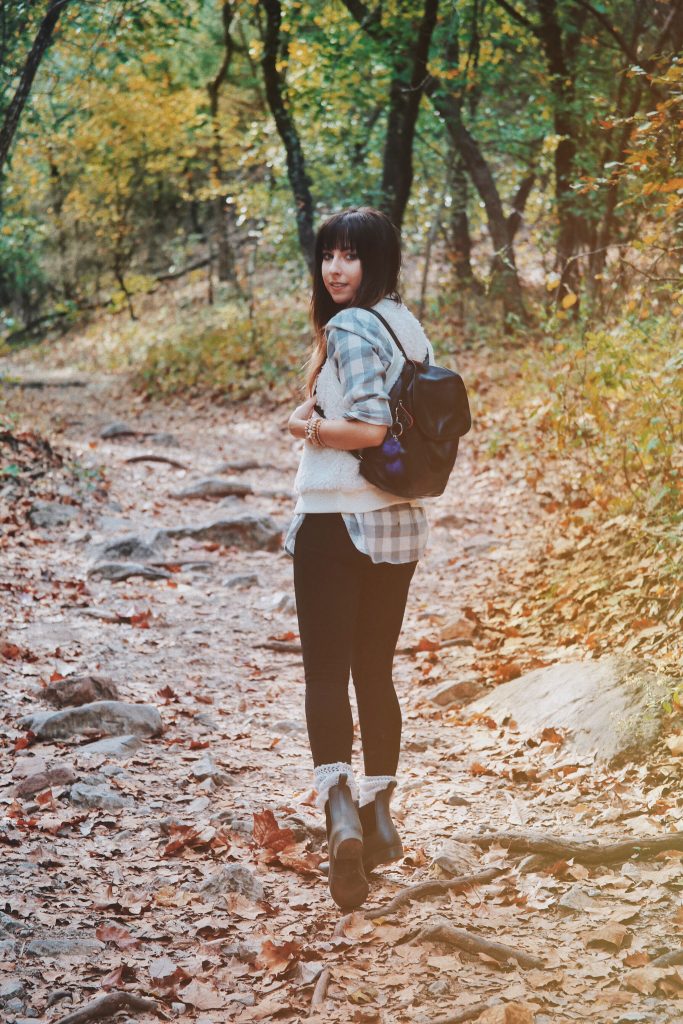 We really wanted to hit both Turner Falls and Beavers Bend in the same weekend, but we got so overwhelmed with the beauty and adventure of Turner Falls, we ended up spending the whole day there — and wishing we had rented an in park cabin for the night!!! So today I'm going to be talking a bit about Turner Falls and why if you are a Dallasite or North Texan, you MUST see take a weekend to experience its beauty.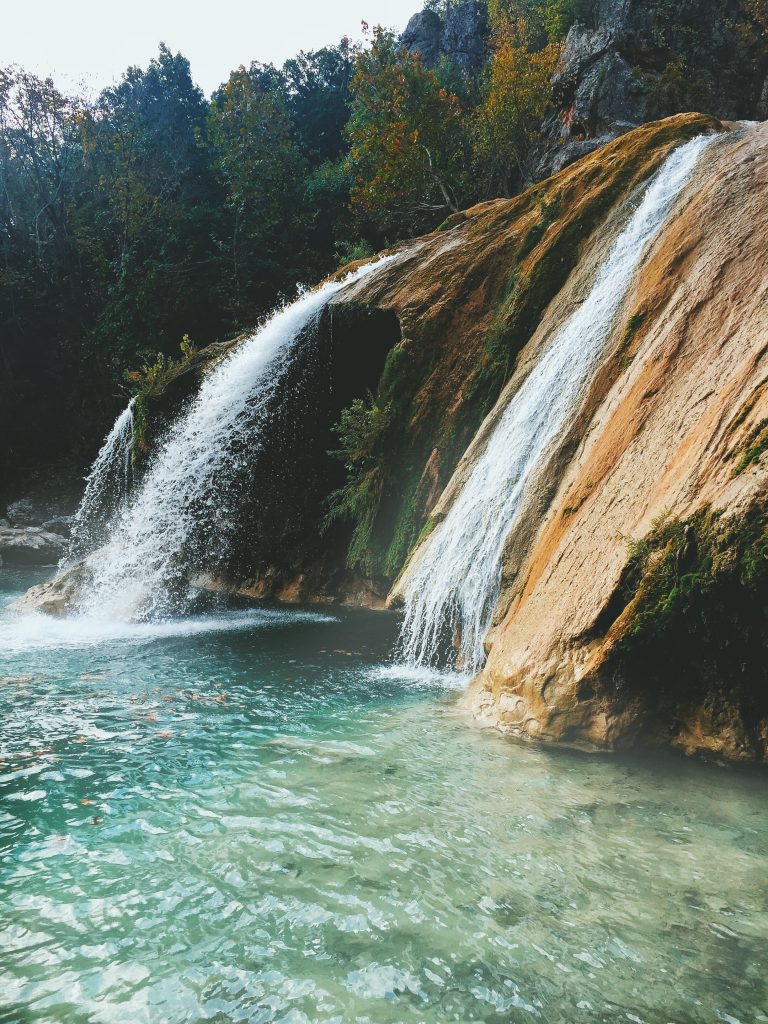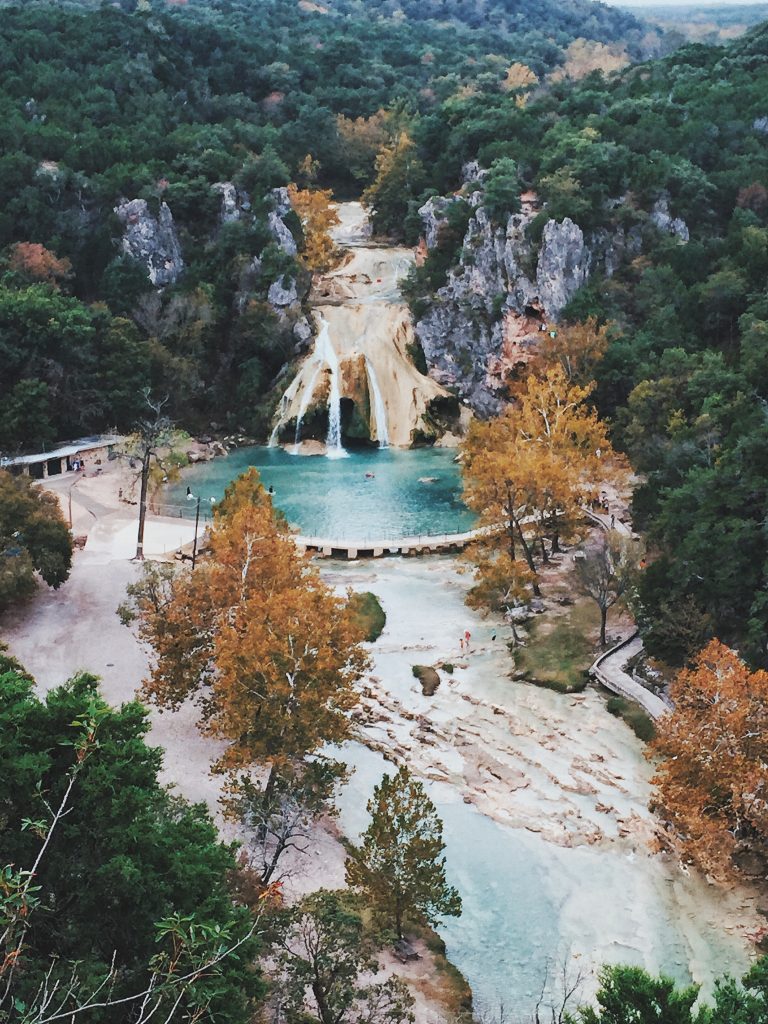 A Little backstory for Turner Falls, ( I didn't know that this is actually not a registered State park!) at 77 feet (23 m), Turner Falls is locally considered Oklahoma's tallest waterfall. The park is run by the city of Davis Oklahoma and is located in the Arbuckle Mountains. In 1878 the falls were discovered by a settler and a Chickasaw woman who settled in the area. There is also a castle perched atop the rolling hills (with a bit of a muddled history) built in the height of the great depression, which is now a popular hiking destination. Unfortunately, the castle has been greatly vandalized over the years, but it still holds much of its historical appeal.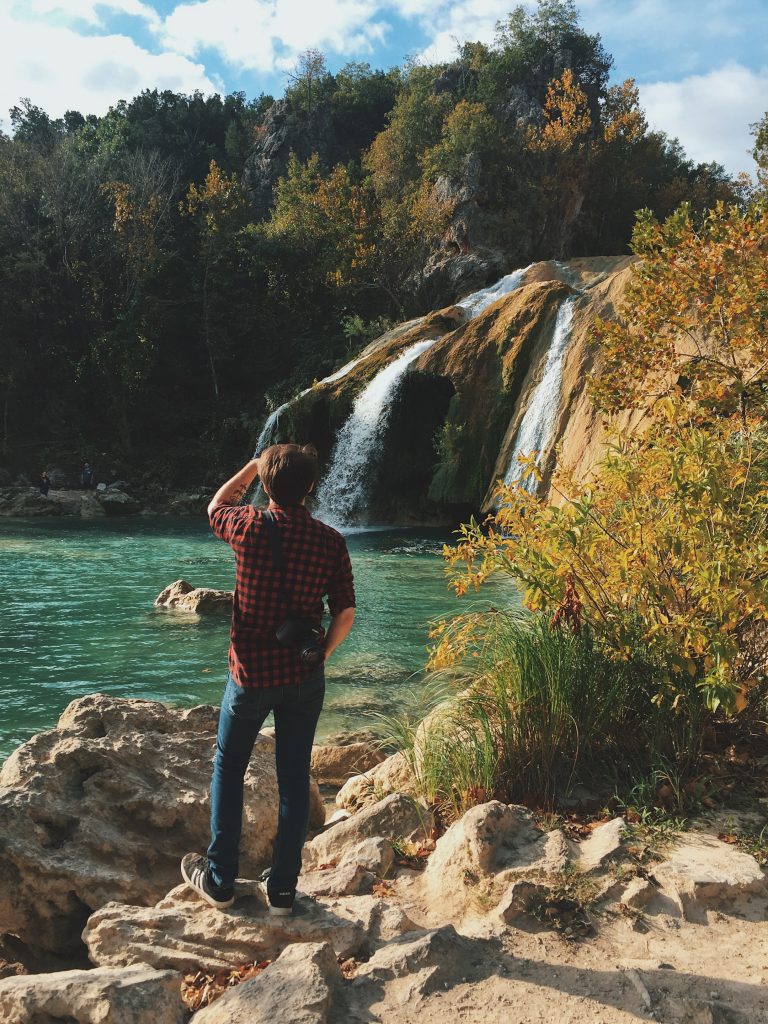 Now that I've given you the historical tour, I'm going to talk a bit about what to expect in person. During the summertime, Turner Falls tends to be really overrun with tourists. Ben and I chose to go during the height of autumn because we heard that the foliage surrounding the forests and mountains were really beautiful at this time of year, and that was most definitely true.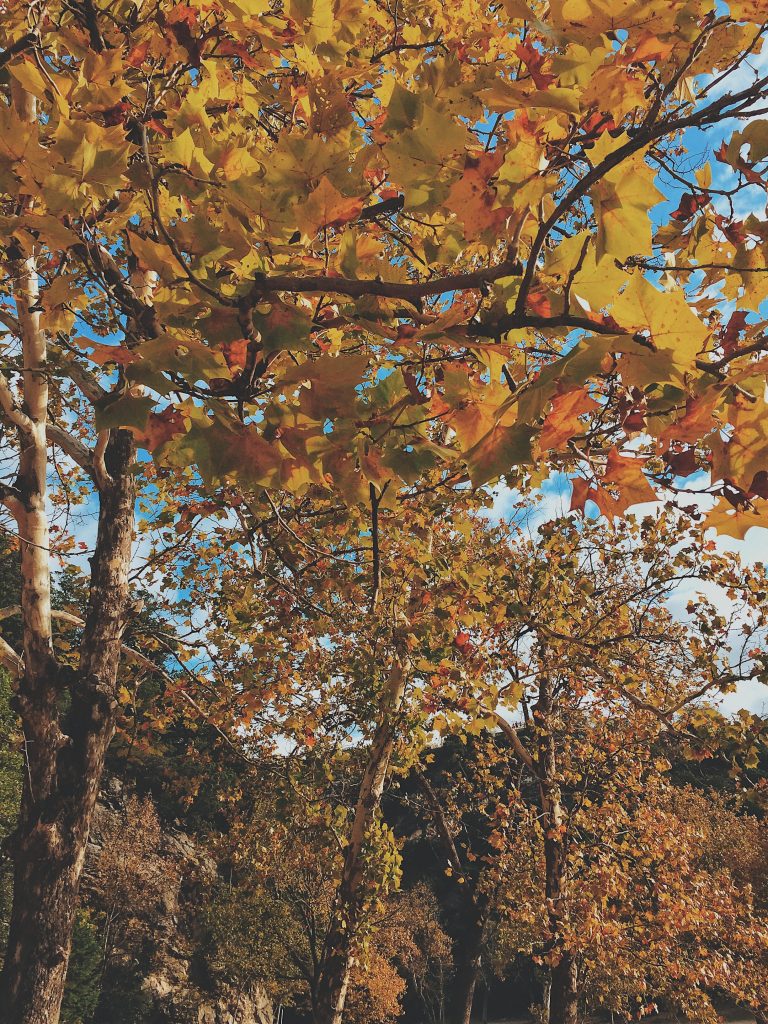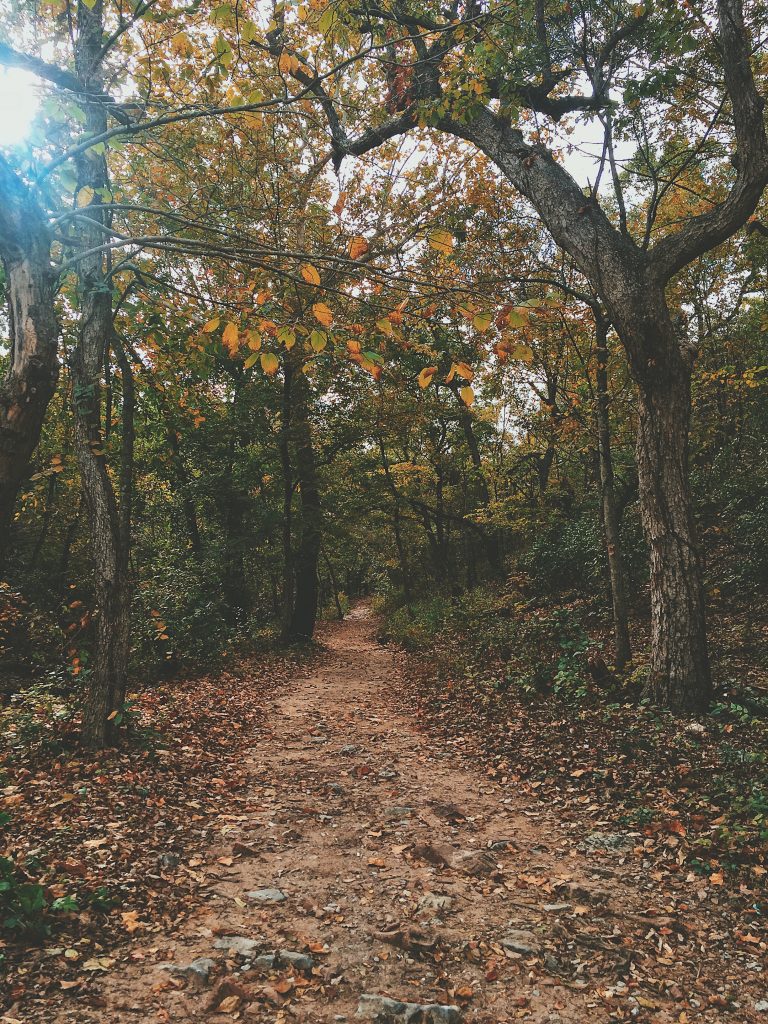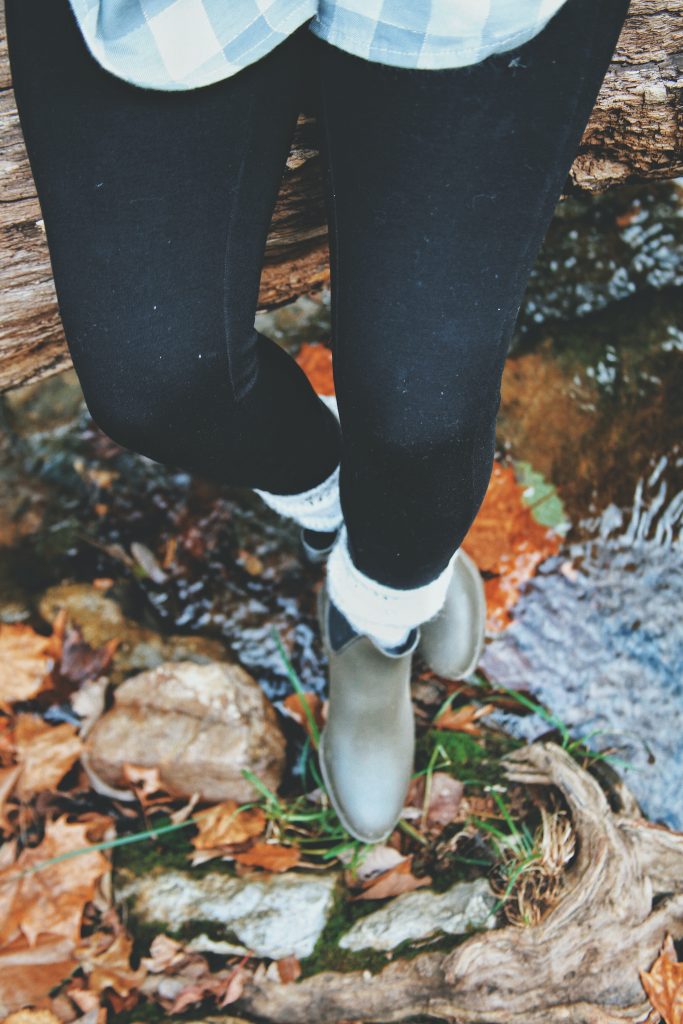 The park was still pretty full of tourists, but there are so many places to go within the 1500 acres that it really didn't feel crowded. The walking trails are well used, so it's easy to find your way through the forest to the best and hiking spots and caves.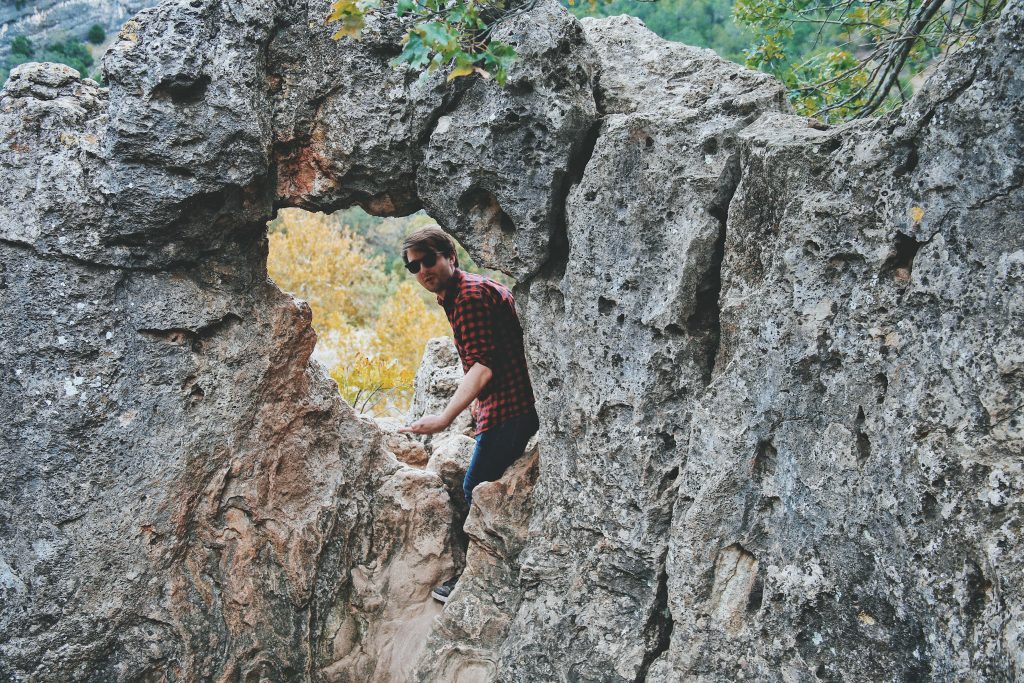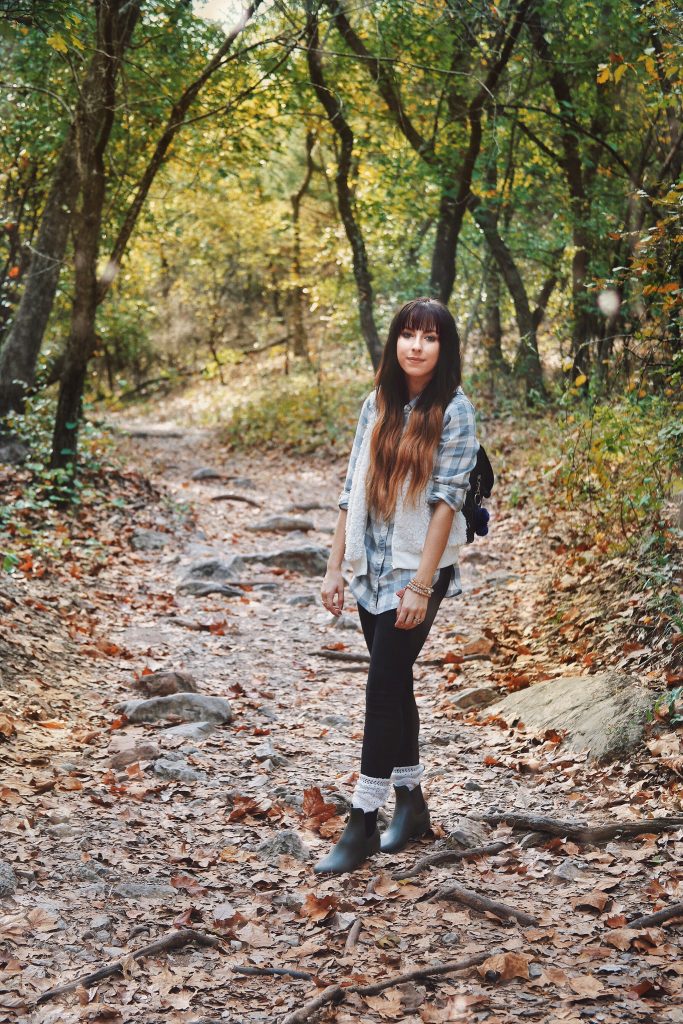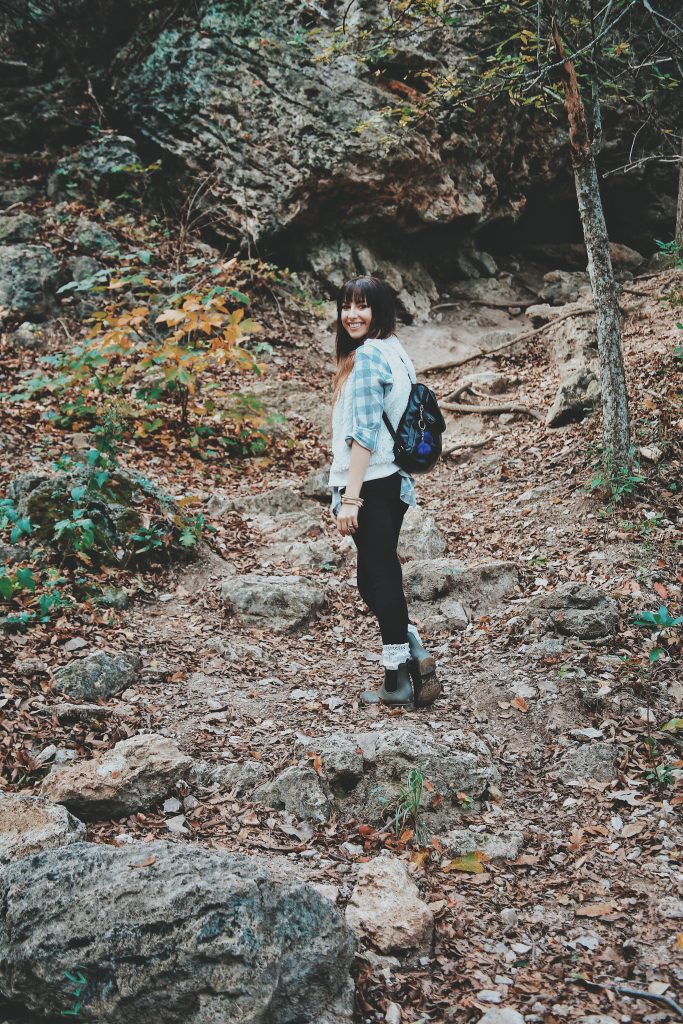 One thing that I am most amazed by every time I visit is the beauty and clarity of the jewel-toned waters. No matter what section of the Falls you are in, the water is flawlessly pristine, sparkling in colors of bright blue and soft green — it's pretty hard to not want to hop in for a dip when you see the lush water–.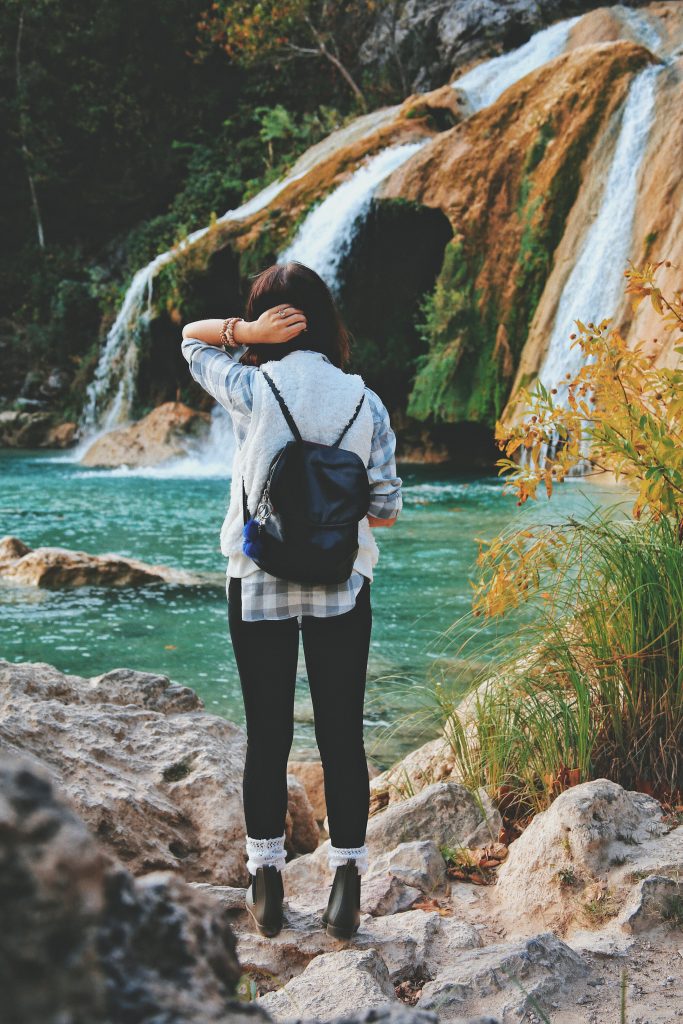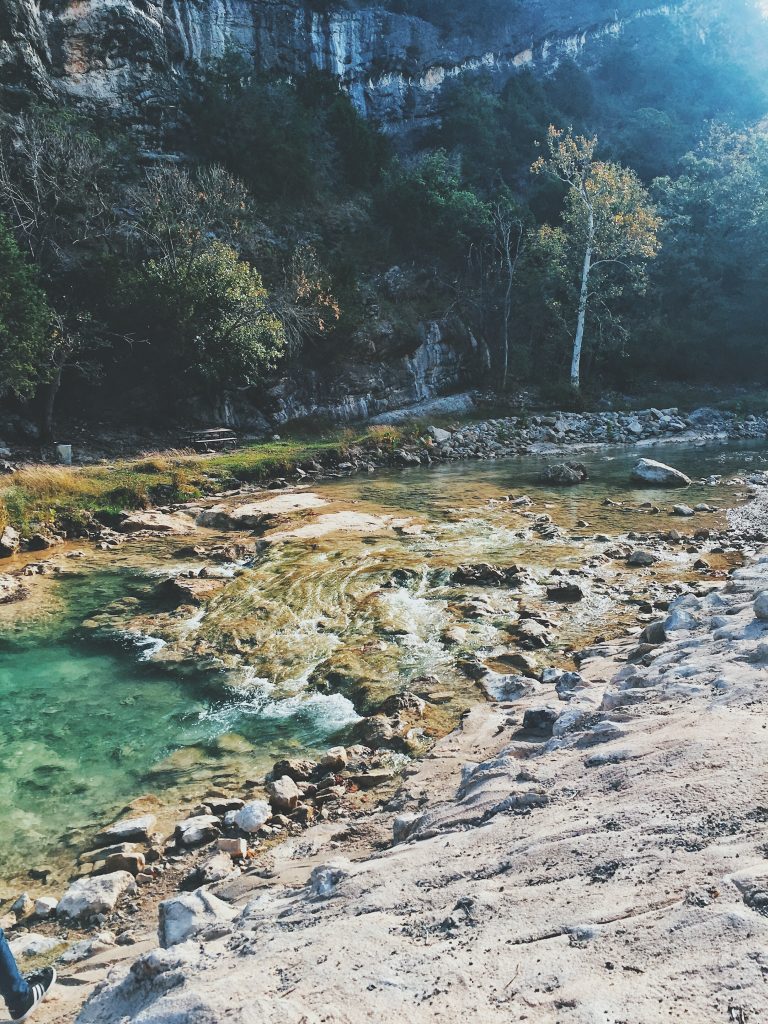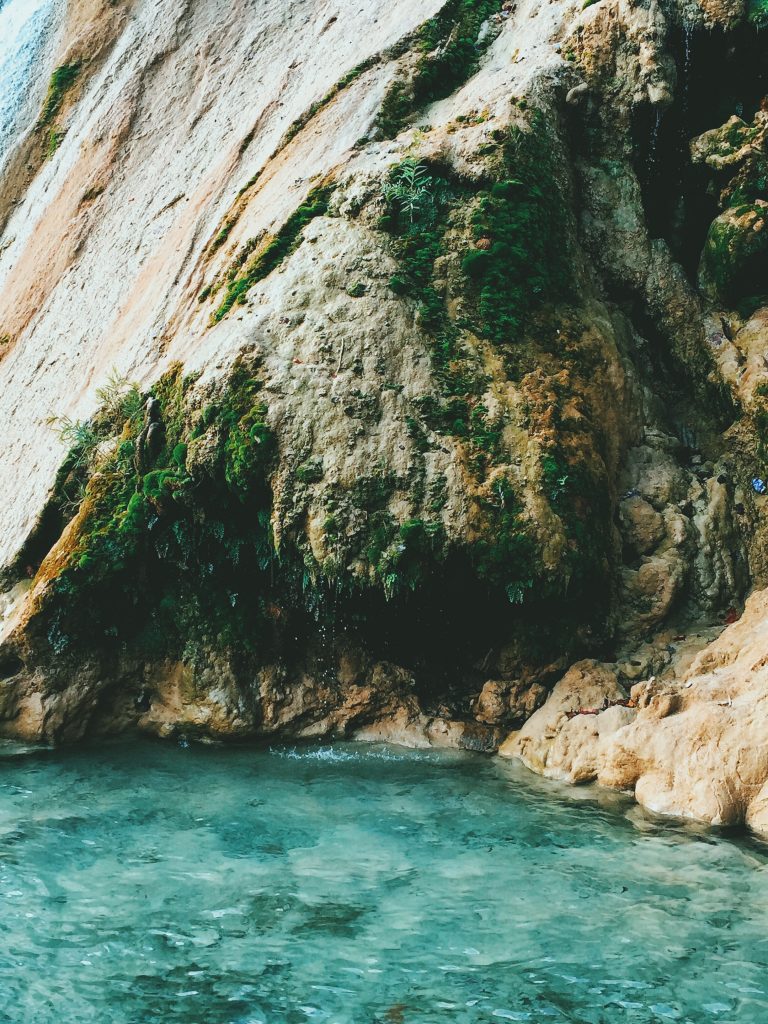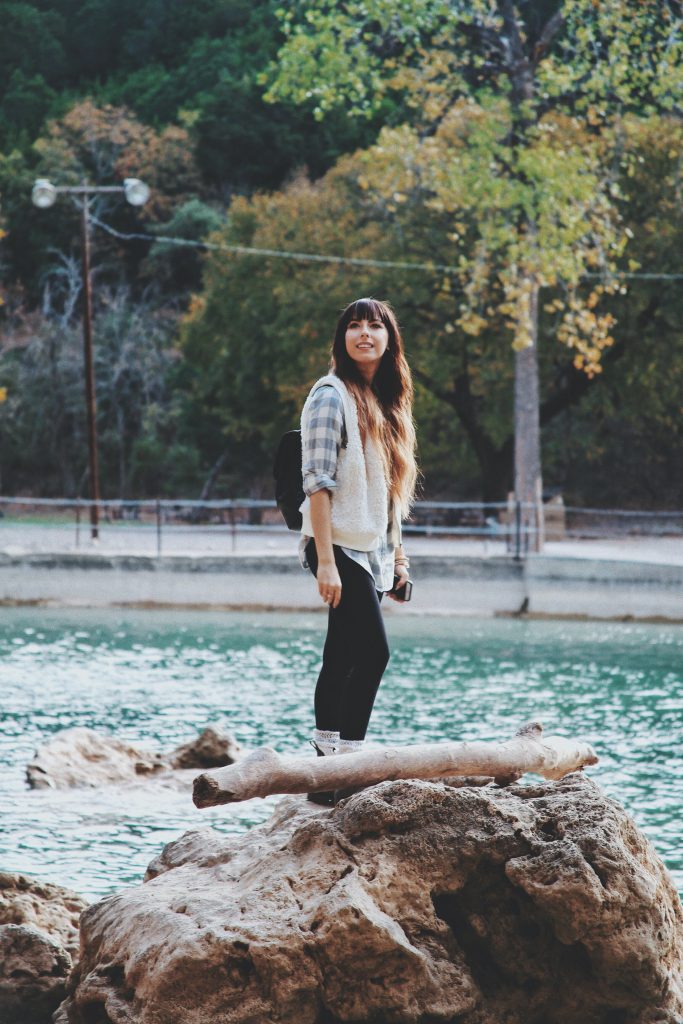 The Collin's Castle hike is pretty rough. The stairs for the hike are really narrow and often rocky, but definitely worth the it for the view.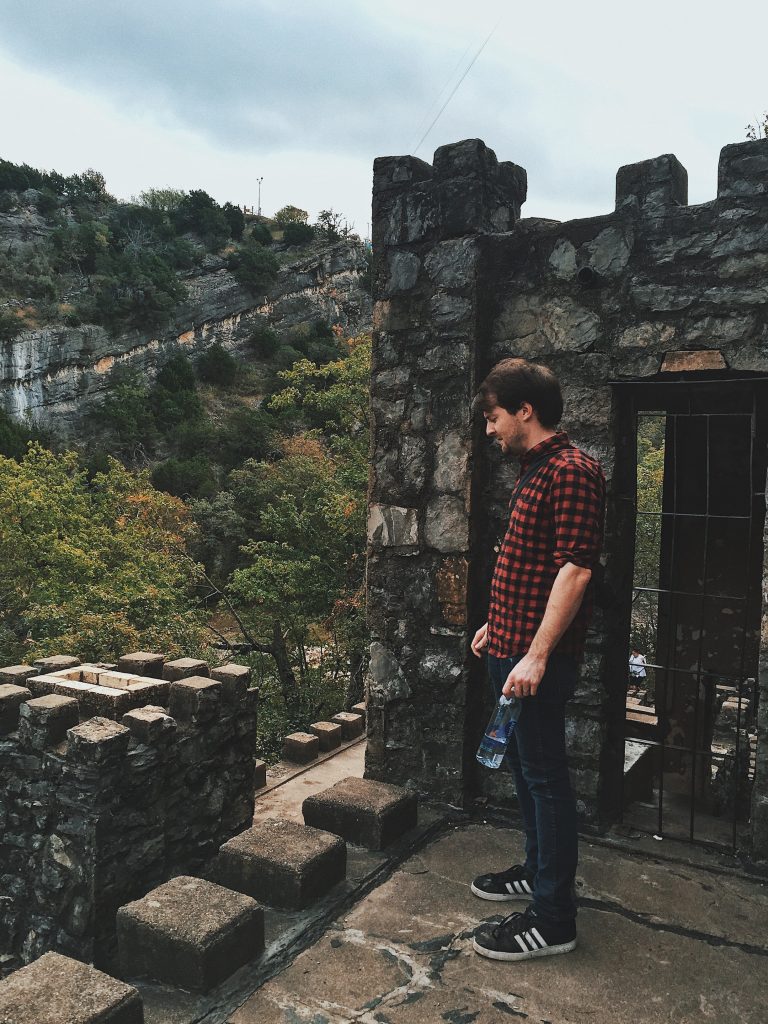 Past the castle, you are able to hike about 17 stories above the falls and view it from afar. I have a great fear of heights, but the pathways and stones are so well situated that you really feel stable even overlooking the peak at its highest point.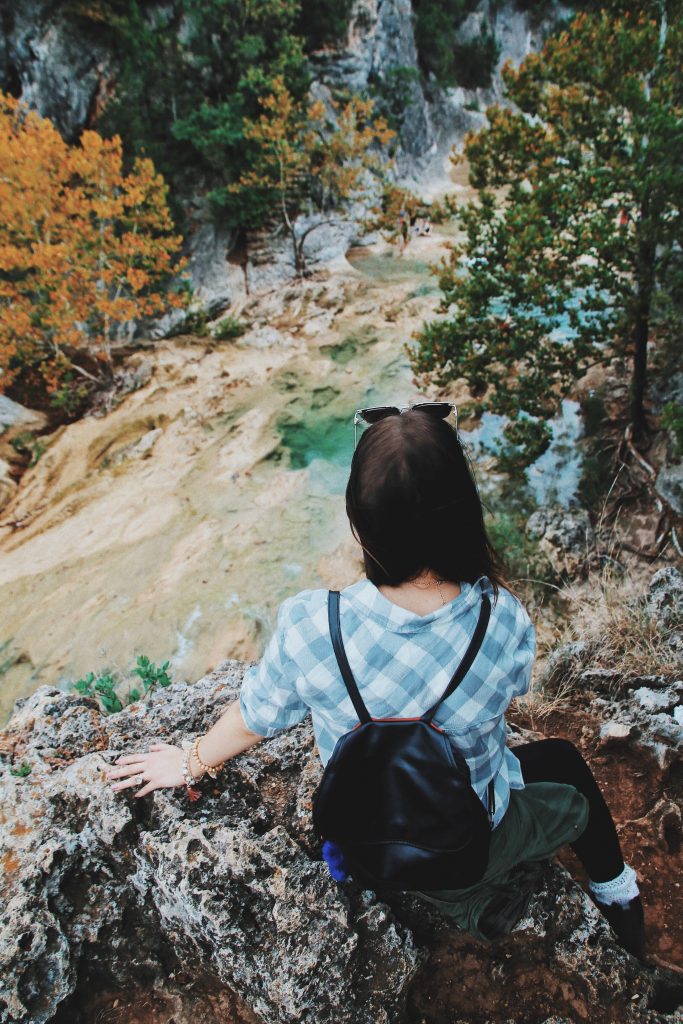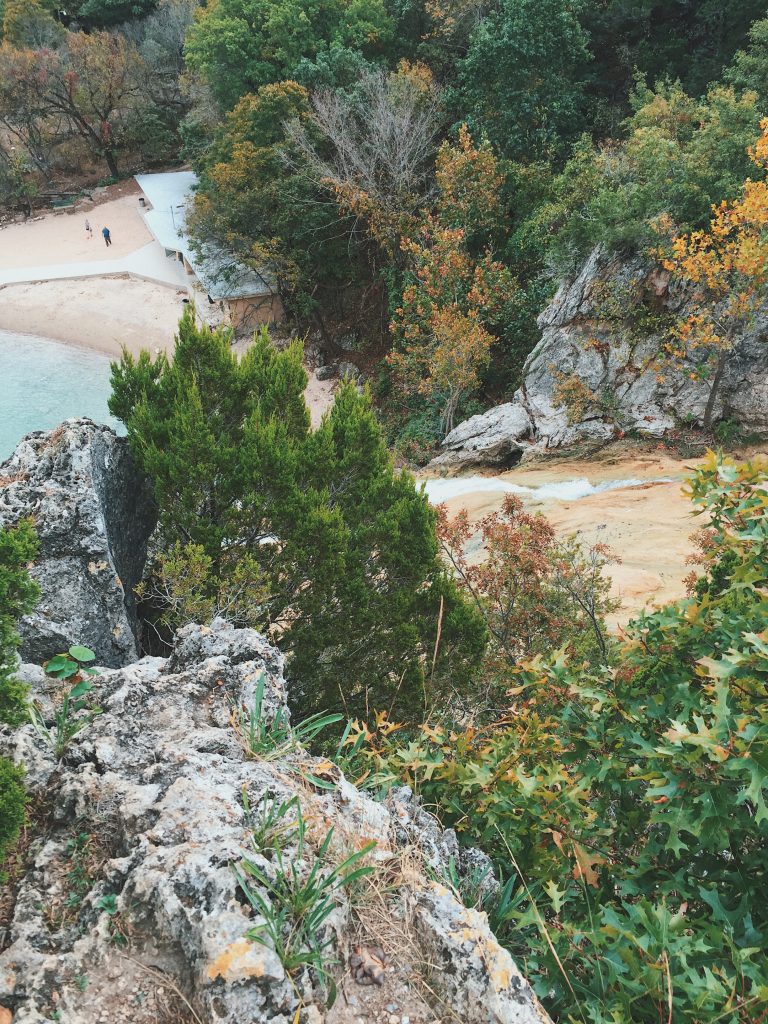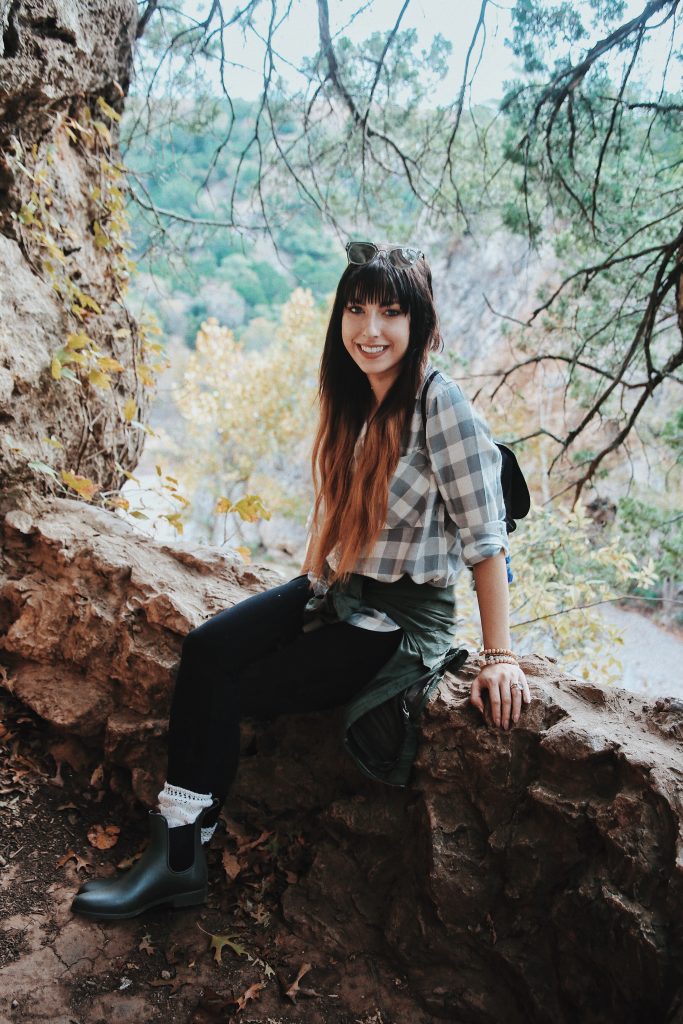 A short drive or long walk away from the falls (toward the longest hiking trail ) there is a gorgeous overlook that sets you right atop rolling hills of beautiful foliage that appears to go on forever.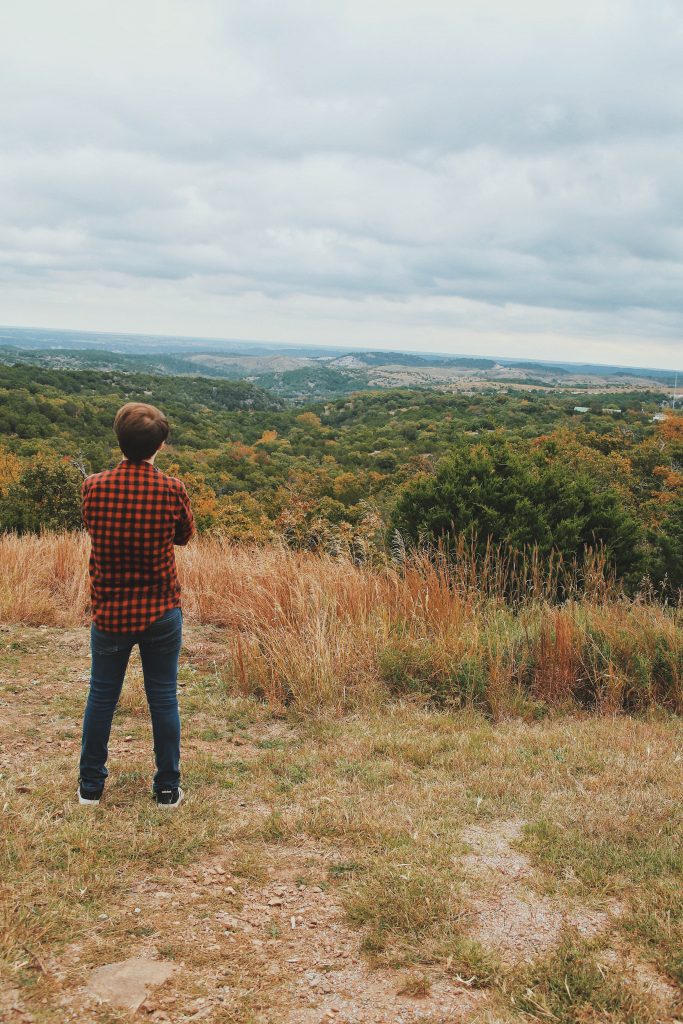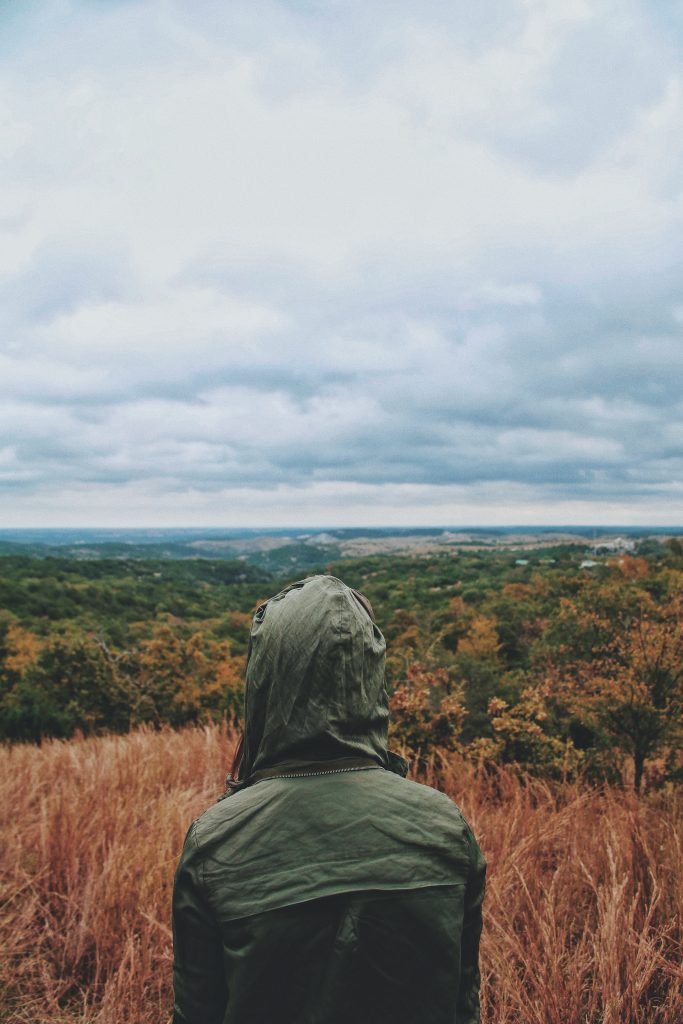 As you exit the parks, you will find a recently built zip line that takes you directly out above the falls at about 1777ft! I was way too afraid to do this but definitely enjoyed looking out over the falls from their viewing station and watching others zip their way across.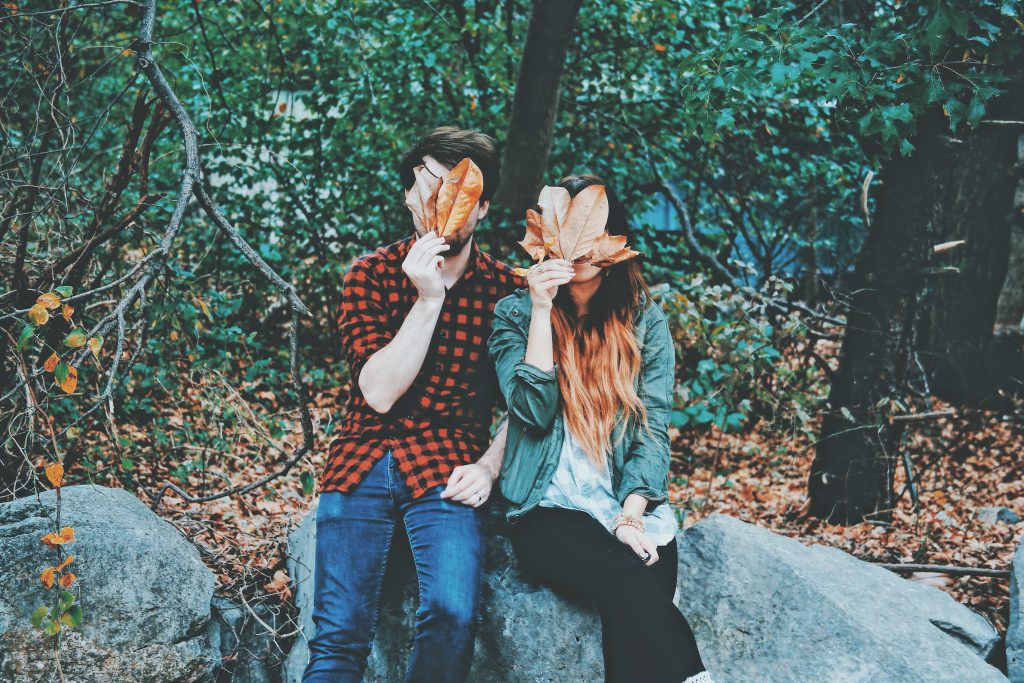 Overall, Turner Falls is an adventure you won't want to miss!! So go out and adventure and bottle up that little piece of happiness. Happy Adventuring!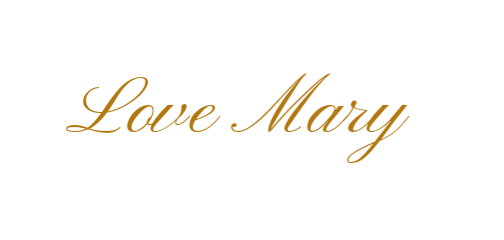 Shop my outfit